Survey, fake news are defeated forever: Consulcesi Tech has launched "Survey Chain" in Dubai
The hi-tech company specializing in Blockchain and Cybersecurity presented "Survey Chain" in Dubai. It is the first Blockchain-based survey demonstrating this technology can ensure inalterable and secure results. According to attendees, Blockchain will above all impact on finance and healthcare
Partnership between Consulcesi Tech and DigitalBliz, a group specializing in Blockchain-related financial services, was announced at the summit
Thousands of experts in the Blockchain and Fintech fields have enthusiastically attended the presentation of the "Survey Chain" project, the first example of survey conducted worldwide through the Blockchain, a technology that can put an end to the "fake" surveys that in recent years have called into question the credibility of surveys.
This project has been developed by Consulcesi Tech, leading firm in Blockchain and Cybersecurity. It has impressed attendees of the second edition of "Future Blockchain Summit" in Dubai, the world's largest Fintech conference. Here you can consult the survey's results, according to which the Blockchain will above all impact on finance and healthcare: https://www.surveychain.tech/Home/Charts
The summit participants from all over the world found out that surveys may be certified by identifying the significant stages with a smartphone. The mechanism which is the basis of the project is transparent and revolutionary. The public Ethereum Blockchain is inalterable and secure and ensures the storage of the answers in cloud storage with a unique signature recorded on Blockchain by making the results inalterable, with a firm date and always verifiable. This creates the opportunity for knowing the sample size of the surveys and the entire supply chain. The media can thus benefit from the release of transparent and certified documents. This model has already been used for a real time presentation in Italy and now has persuaded all the partecipants in Dubai, the great example of Smart City in the world.
These days, the world is looking up to Europe breathlessly about the outcome of the ongoing negotiations regarding the Britain leaving the EU. The Brexit referendum is the best Use Case to explain the advantages offered by the "Survey Chain". If it had been applied at the time of the vote, it would have revealed in advance the will of the voters who in June 2016 opted for the 'leave' rather than for the 'remain' predicted by almost all the pollsters.
"This is a new technological paradigm – Massimo Tortorella, president of Consulcesi Tech, says – which will noticeably improve the quality of the political debate. In the internet era, fake news, post truth and hate speech constitute a form of distortion considered to be socially dangerous but practically unavoidable. With Blockchain it is possible to go one step further in the democratization of information thanks to secure and immutable surveys in order to restore confidence to the voting citizens."
Tortorella says that at the end of his speech "many participants have congratulated us for the disruptive potential of the "Survey Chain," asking for more information regarding the several areas of application of the project. A widespread interest – he concludes – confirming our belief: Blockchain is here to stay."
The partnership between Consulcesi Tech and DigitalBliz was announced during the event. DigitalBliz is a leading London-based company in Fintech, with subsidiaries in Dubai and Lugano.
DigitalBliz manufactures and markets a unique Blockchain-based Fintech product:
DigitalBliz Deep4, geared towards Professional Traders, offers the widest range of information available on the market on the development of Cryptocurrencies and Security Tokens, to cross-reference global main Exchanges. You can buy it on digitalbliz.com/pricing.
DigitalBliz deep4C, geared towards retail, is available free of charge on Apple Store and Google Play.
The final product is a secure and reliable instrument led by a capillary Data Gathering system. It collects information updated every 15 seconds and developed with a system made by proprietary algorithms.
Future Blockchain Summit
759 Respondents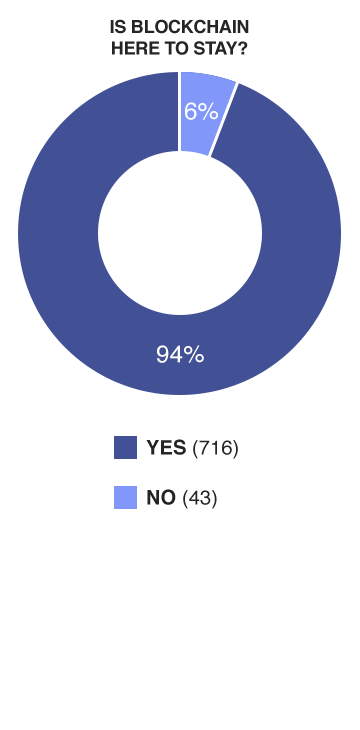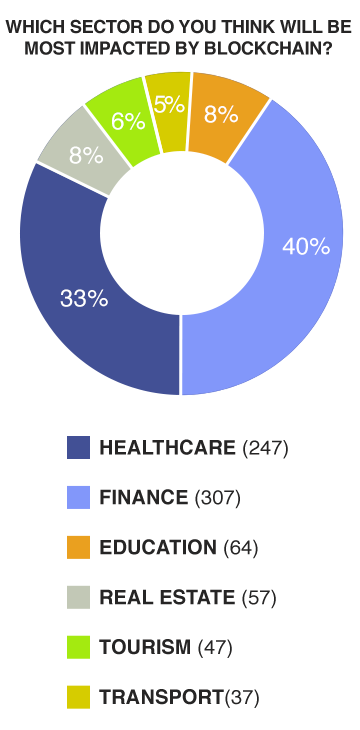 See the Future Blockchain Summit highlits