The Blockchain solution:
Data sharing for a better protection
October 24th 2019
Tirana's Palace of Congresses (Floor -1), Underground Hall B
from 4:30 to 6:00 PM
Register now
ABOUT THE EVENT
During the 41st International Conference of Data Protection and Privacy Commissioners (ICDPPC 2019), Information and Data Protection Commissioner of Albania granted Consulcesi Tech the honor of hosting the Side Event Roundtable "The Blockchain solution: data sharing for a better protection". The roundtable sets beyond the dualism between data protection and processing: by leveraging the blockchain capabilities for a better data protection, the roundtable will delve into a wide range of evolving opportunities such as data monetization and digital identity. The debate will involve prominent panelists from top institutions, universities and the tech industry.
Opening Greetings will be given by
HE Edi Rama, Prime Minister of the Republic of Albania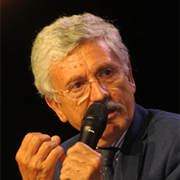 Massimo D'Alema
Massimo D'Alema is the President of the political culture Foundation "Italianieuropei". Former Italian Prime Minister and President of the Foundation for European Progressive Studies (FEPS), he is Full Professor at the International Studies Department of the Link Campus University.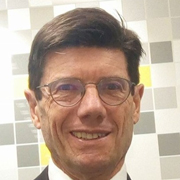 Luigi Neirotti
Luigi Neirotti, attorney-at-law, CIPP/E is associate partner of Studio Legale Tributario EY. With over 20-year experience in personal data protection, he has advised several international corporations on GDPR compliance and adoption of Blockchain as security technology. He acts as DPO for several leading Italian companies.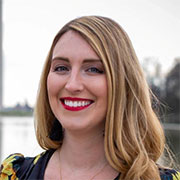 Kara Sutton
Kara Sutton is the Privacy and Public Policy Manager at Facebook for commerce, payments, and blockchain policy. Previously the director of the U.S. Chamber of Commerce's Global Connect Program, Kara has worked closely with companies and governments worldwide on developing policies that support privacy and innovation.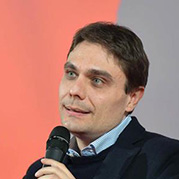 Luca Bolognini
Luca Bolognini is one of Europe's leading privacy experts. Lawyer and President of the Italian Institute for Privacy and Data Valorisation, founding partner of the international law firm ICT Legal Consulting and Professor, he is privacy advisor for several EU Horizon 2020 research projects.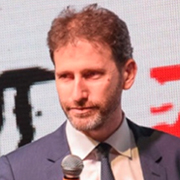 Davide Casaleggio
Founding Partner of Casaleggio Associati, he is an advisor on Internet innovation, specialized in the definition of online business models and the use of Theory of Networks, Social Networking and Online Marketing,
Artificial Intelligence. He is the author of «I modelli dell'e-business» (Tecniche nuove) and «Tu sei Rete» (Casaleggio Associati).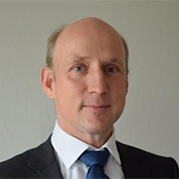 Jörn Erbguth
Jörn Erbguth is currently Head of Technology Insights at Geneva Macro Labs and Lecturer at the University of Geneva and Geneva School of Diplomacy. Previously Head of ICT and CTO for legal information systems in Germany and Switzerland, now he is a consultant on blockchain, smart contracts and data protection (GDPR).
Please, complete the registration form (maximum attendance: 80 guests):