The side event
The Blockchain solution:
data sharing for a better protection
ABOUT THE EVENT
The 41st International Conference of Data Protection and Privacy Commissioners (ICDPPC 2019) was taking place in Tirana. Consulcesi Tech, together with EY, was among the main characters of this special event, next to web giants like Facebook, Microsoft and Google. As a global benchmark in consultations for projects on distributed ledgers, fintech and new technologies, with a special focus on healthcare, Consulcesi Tech had brought to the event its skills on Blockchain technology. Within the ICDPPC, Consulcesi Tech had organised the side event "The Blockchain solution: data sharing for a better protection". International speakers representing institutions, universities and the tech sector took part to the roundtable, welcomed by the Prime Minister of the Republic of Albania Edi Rama. The event overcame the existing dualism between data protection and data processing: by exploring the potentials offered by Blockchain technology for a better data protection, the roundtable analyzed the opportunities of its application for data monetization and digital identity and important announcements were held.
Download "Consulcesi Tech Blockchain and Privacy enhancing technologies"
The most important parts of the event
Edi Rama
Prime Minister of the Republic of Albania
The Albanian Prime Minister was interviewed by Consulcesi Tech. He explained the legal and technological innovations that the Albanian governement is carrying out: "This week Tirana is the world capital of personal data protection. It gives us a very important chance to learn and communicate in such a prestigious location. It is an interesting moment in Albanian history, because we are working on a brave legislation about these topics".
Luca Bolognini
Lawyer and President of the Italian Institute for Privacy and Data Valorisation
«If distributed ledger technologies can really help in tracking all the transactions down in a certain and clear way, then the next step will be letting the user itself valorise its own data»
Luigi Neirotti
Associate partner of Studio Legale Tributario EY
«Some people think that blockchain and personal data protection are not incompatible, but it is not true – said Luigi Neirotti, associate partner of Studio Legale Tributario EY and among the speakers of the event -. Some aspects need to be organised well, but the blockchain is an innovative security technology, that might actually strengthen personal data protection. Consulcesi Tech and EY are therefore exploring these new opportunities together, and there are interesting perspectives for future developments». 
Elizabeth Denham
UK Information Commissioner, ICO and Chair of ICDPPC
"I agree that health data are the most sensitive ones because they are about our personal life. We know that. Artificial Intelligence and new tecnologies can find a way to protect them. We have to find the right balance between using data and to protect people and their most sensitive information".
Erion Veliaj
The Mayor of Tirana
The Mayor of Tirana Erion Veliaj to the ICDPPC audience: "Please include cities. We manage different data and, at the end of the day, we are those who are in charge to implement the ideas that come out from this conference".
Brad Smith
President and Chief legal Officer, Microsoft
"Blockchain has certainly an important role in protecting people's privacy, but also in ensuring the integrity of the supply chain of the products we buy, in helping accountants, in monitoring financial records. But it is one piece of the puzzle. We need multiple technologies to protect data."
"We need a global privacy pact. We need a new wave: the word will enter the new decate with 25 times as much digital data as it had in 2010. We have to manage and use them in a different directions. Data doesn't respect borders, we need more baseline rules. Privacy laws have to be integrated with other laws and first of all we need a global privacy pact."
Carole Cadwalladr
Investigative journalist The Guardian and The Observer
"It is up to us and our individual countries and lawmakers to regulate these companies. It is up to all of us to be aware of how much power they have and how out of control they are, and demand our lawmakers to bring them to heal"
Bruno Gencarelli
Head of International Data Flows and Protection, European Commission
Bruno Gencarelli,on Blockchain and privacy: "We really believe in these new technologies. They help us, together with the mechanism established by the GDPR, to protect data as early as possible".
Besnik Dervishi
Information and Data Protection Commissioner (IDP) of the Republic of Albania
The Commissioner was interviewed at the Consulcesi area and he defined the Blockchain as a useful technological asset for data protection: "It is an important instrument that we are implementing in Albania to protect health data and any other personal information".
Brad Smith – President e Chief Legal Officer Microsoft
Elizabeth Denham – UK Information Commissioner, ICO and Chair of ICDPPC
Carole Cadwalladr – Investigative journalist The Guardian and The Observer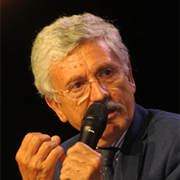 Massimo D'Alema
Massimo D'Alema is the President of the political culture Foundation "Italianieuropei". Former Italian Prime Minister and President of the Foundation for European Progressive Studies (FEPS), he is Full Professor at the International Studies Department of the Link Campus University.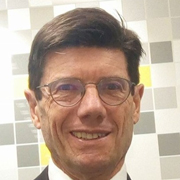 Luigi Neirotti
Luigi Neirotti, attorney-at-law, CIPP/E is associate partner of Studio Legale Tributario EY. With over 20-year experience in personal data protection, he has advised several international corporations on GDPR compliance and adoption of Blockchain as security technology. He acts as DPO for several leading Italian companies.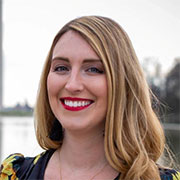 Kara Sutton
Kara Sutton is the Privacy and Public Policy Manager at Facebook for commerce, payments, and blockchain policy. Previously the director of the U.S. Chamber of Commerce's Global Connect Program, Kara has worked closely with companies and governments worldwide on developing policies that support privacy and innovation.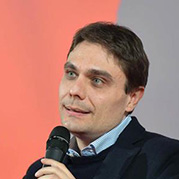 Luca Bolognini
Luca Bolognini is one of Europe's leading privacy experts. Lawyer and President of the Italian Institute for Privacy and Data Valorisation, founding partner of the international law firm ICT Legal Consulting and Professor, he is privacy advisor for several EU Horizon 2020 research projects.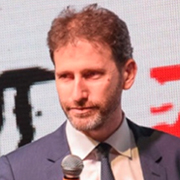 Davide Casaleggio
Founding Partner of Casaleggio Associati, he is an advisor on Internet innovation, specialized in the definition of online business models and the use of Theory of Networks, Social Networking and Online Marketing,
Artificial Intelligence. He is the author of «I modelli dell'e-business» (Tecniche nuove) and «Tu sei Rete» (Casaleggio Associati).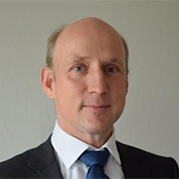 Jörn Erbguth
Jörn Erbguth is currently Head of Technology Insights at Geneva Macro Labs and Lecturer at the University of Geneva and Geneva School of Diplomacy. Previously Head of ICT and CTO for legal information systems in Germany and Switzerland, now he is a consultant on blockchain, smart contracts and data protection (GDPR).