Read our latest press releases, learn about our experts, find contacts for media inquiries and more.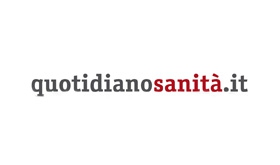 Presentato al Senato il primo prototipo per sondaggi, ricerche e indagini sanitarie a prova di fake e di rischi informatici.Annunciata anche la partnership con Iqvia per farmaci sicuri e tracciabili e trial clinici immutabili. Sileri (M5S): "Blockchain fondamentale...
read more
Media relations
Our team is available for media and broadcast interviews, covering macroeconomic topics as well as all aspects related to energy, blockchain, ICO, cryptocurrencies and fintech services.
Please write us to media@consulcesi.tech
the blockchain revolution
Download our free guide and discover all that you need to know about Mining, Cryptocurrencies and Blockchain!
Press relations
We will be delighted to help with all your enquiries regarding all aspects of the business at Consulcesi Tech.
Please write us to press@consulcesi.tech
press kit
For further information on Consulcesi Tech's activities and projects.