Crypto Nottola
All the next events about Blockchain.

European Blockchain Convention
Online, September 21st and 22nd, 2020
European Blockchain Convention is the leading Blockchain Conference for Business in Europe. A place to meet tech leaders, regulators, investors, corporations, developers and entrepreneurs from the Blockchain industry.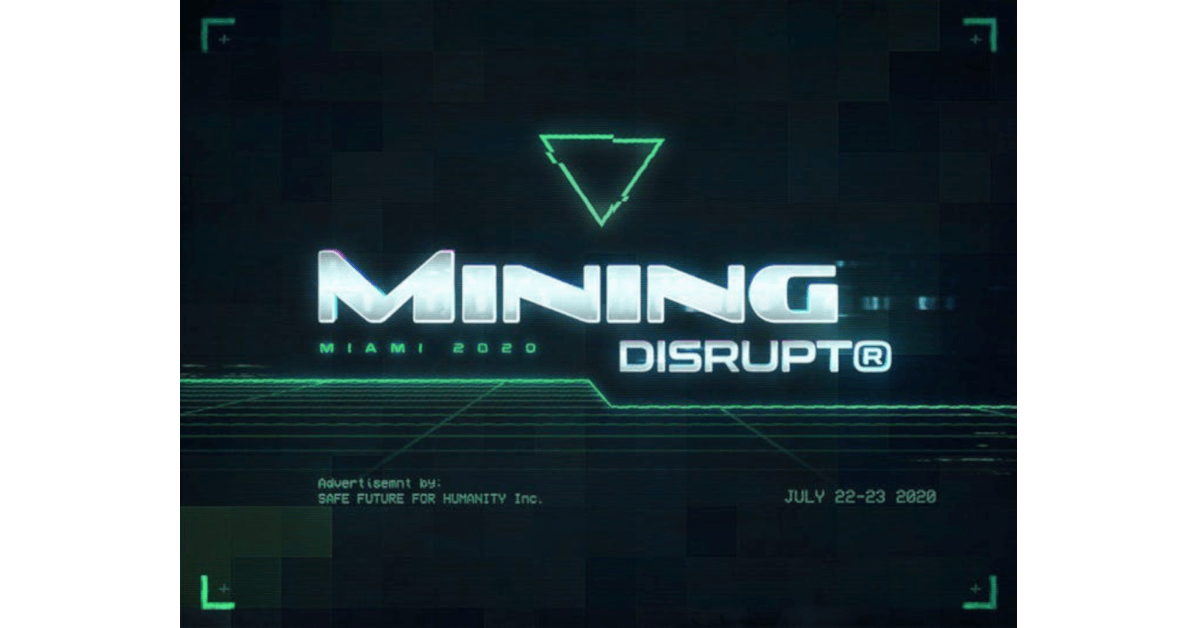 Mining Disrupt 2020
Miami Florida, July 22 and 23, 2020
Showcasing the latest cutting edge tech's, live speakers, sponsors and vendors live online. In parallel it's also an interactive expperience similar to VR right on your browser allowing for a unique and immersive experience.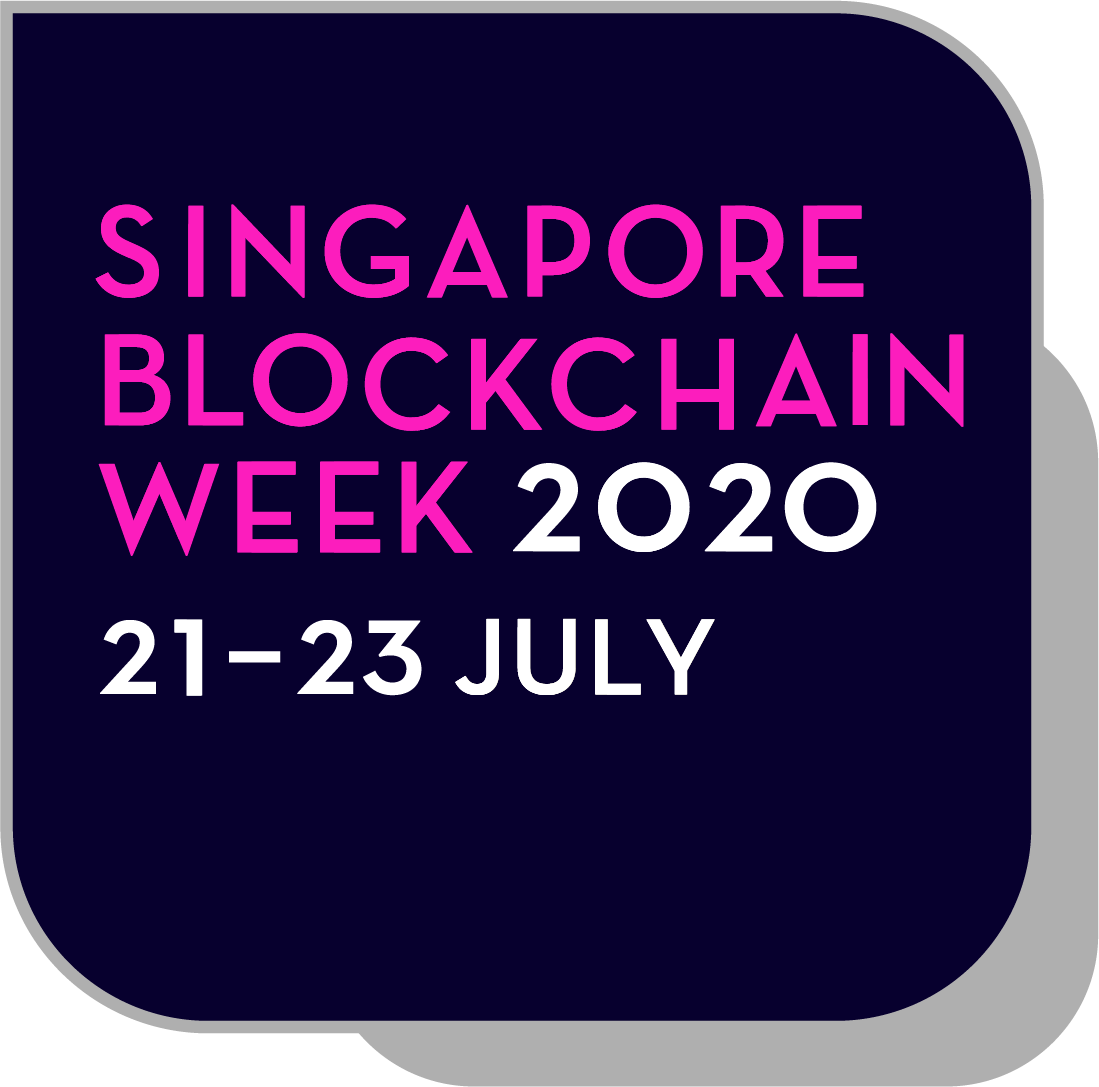 Singapore Blockchain Week 2020
Singapore, July 21-23, 2020
Singapore Blockchain Week (SGBCW) will connect the world to enjoy an amazing virtual experience which will be unique, convenient and safe. The premier blockchain industry event will be hosted online and bring together governments, industry leaders, academics and innovators, and aid collaboration on both regional and international level.

Blockchain Days
Online, 13-17, 2020
Professionists, experts, researchers and innovators all together discussing about business development and fintech, smart working and digital transformation, digital communication and marketing as well as many specific industries with particular attention to personal empowerment.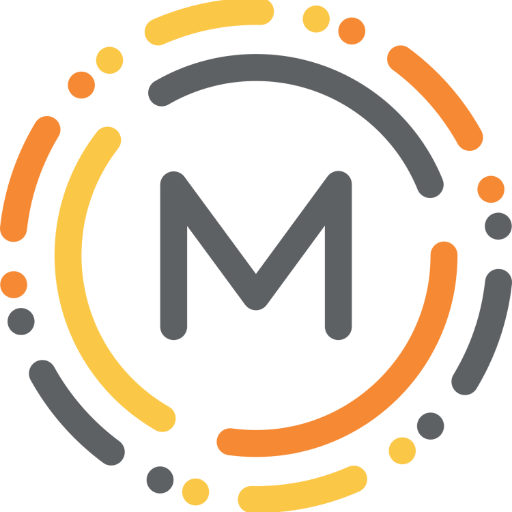 2nd Monero Konferenco 2020
Berlin, June 13 and 14, 2020
The Monero Konferenco is an annual meeting of privacy advocates, cypherpunks, scientists, and philosophers. The Konferenco is funded by generous donors from the Monero community, designed to disseminate scientific and technical results in privacy and financial technologies like censorship-resistant digital cash

Web 3.0 Forum at CogX
Online, June 8-10, 2020
A forum to rethink the very basis of how we organise, make decisions, and structure the world's governance. Privacy preservation and adaptive organisations have never been more important.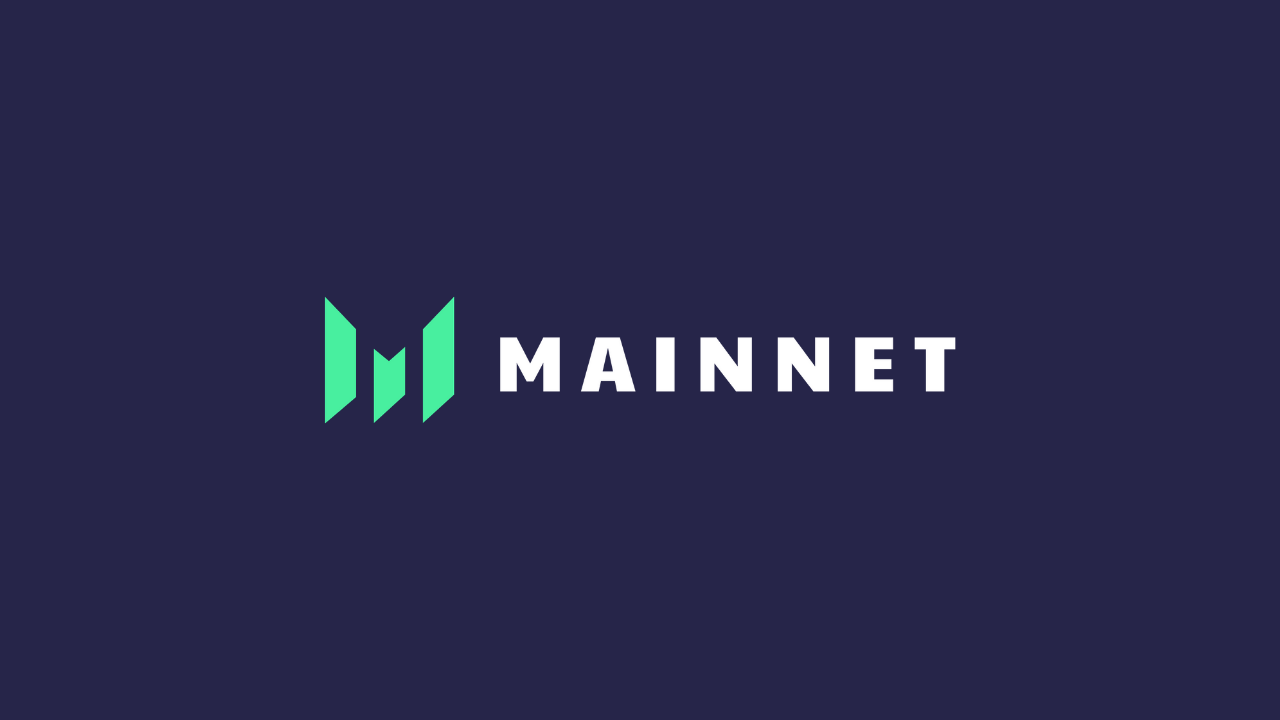 Mainnet by Messari
Online, June 1-3, 2020
The ultimate virtual gathering of the industry's top thinkers, investors, and builders working towards advancing the development and understanding of our sovereign financial future.

Diffusion Digital
Online, May 28, 2020
Join some of the world's most exciting elements of the Web 3 ecosystem, for a one-day virtual demo day and more – made up of pitches, talks, panels, and live Q&A.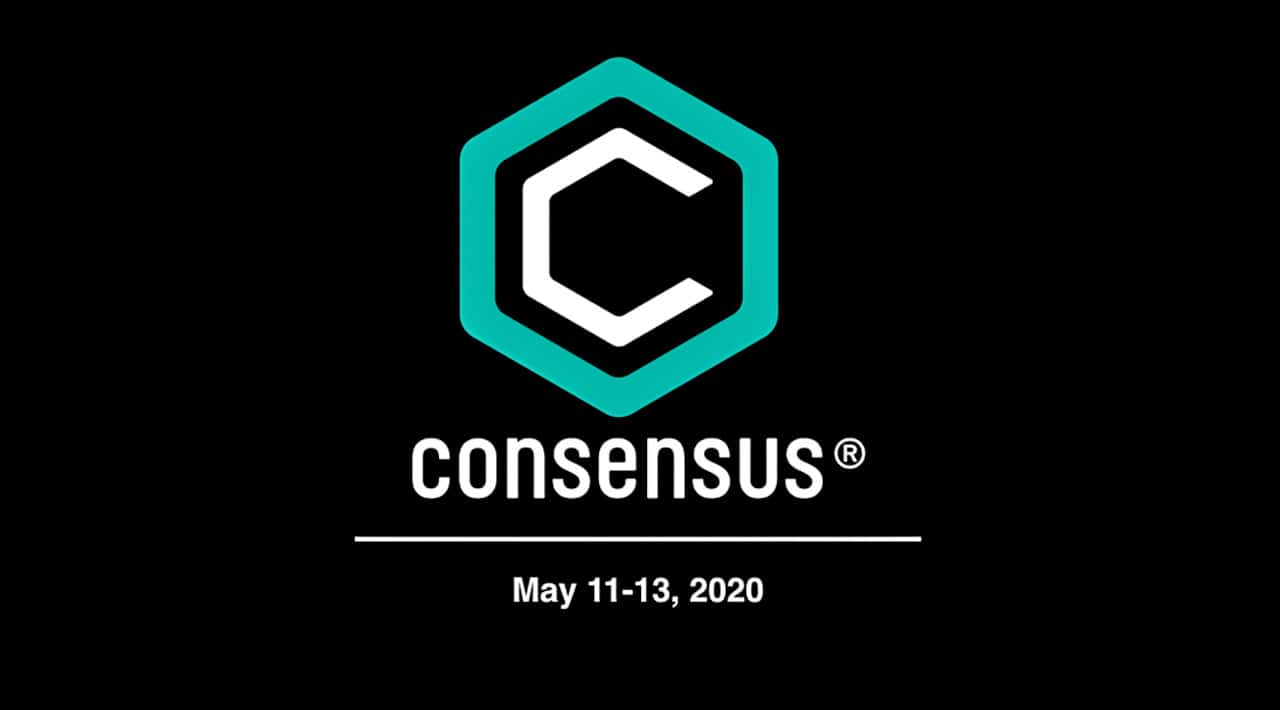 Consensus 2020
Online, May 11-15, 2020
Central banks are operating with the belief that there is "an infinite amount of cash." Is this true? Can central banks continue to prop up the system? What does this mean for the future of money? These urgent questions have never been more important and Consensus: Distributed is where they will be answered.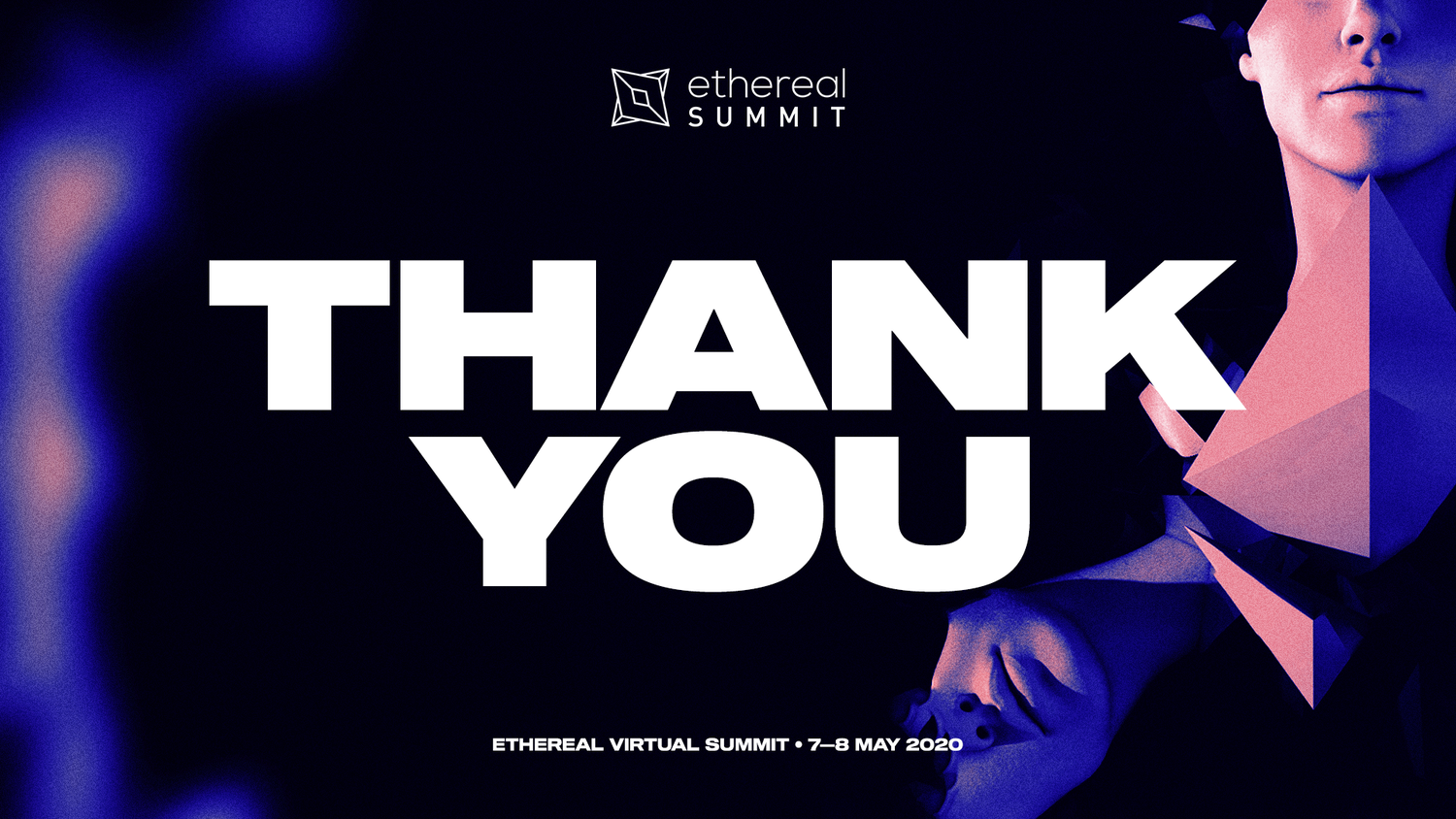 Ethereal Virtual Summit
Online, May 7-8, 2020
The two-day Ethereal Summit agenda features 100+ ecosystem leaders and can't-miss talks on the most exciting trends in the blockchain space, from decentralized finance to Ethereum 2.0.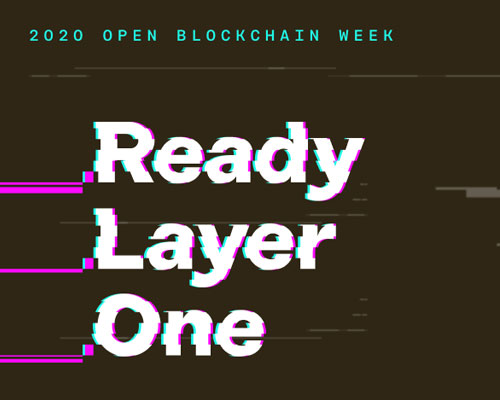 Ready Layer One
Online, May 4-6, 2020
This is an interactive, immersive virtual event which contains talks, workshops and rants by everyone from well-known speakers to community-sourced contributors.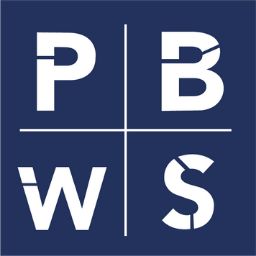 Paris Blockchain Week Summit
Paris, March 31 – April 1, 2020
Paris Blockchain Week Summit brought together 1,700+ entrepreneurs, investors and medias from all over the world to talk about blockchain and cryptocurrency in order to make France the first G20 country to create a business-friendly environment for our rapidly growing ecosystem.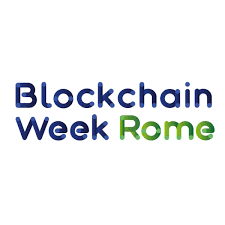 Blockchain Week Rome 2020
Rome, March 17-21, 2020 (Postponed)
The Blockchain week Rome will host hundreds of experts, opinion leaders, professionists, companies, startups and technology's fans. It will be a huge opportunity to dive into innovation and create new synergies that could change the Blockchain industry, which is currently increasing.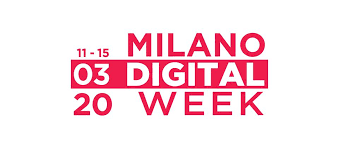 Milano Digital Week
Milan, March 11-15, 2020 (Postponed)
A rare opportunity for discuss and compare digital knowledge among citizens, companies, students, millennials, public institutions, universities and research institutes. The Milano Digital Week aims to enhance open and sharing experiences (Open Innovation, Open access and Open source), according to people's needs in their technology approaches.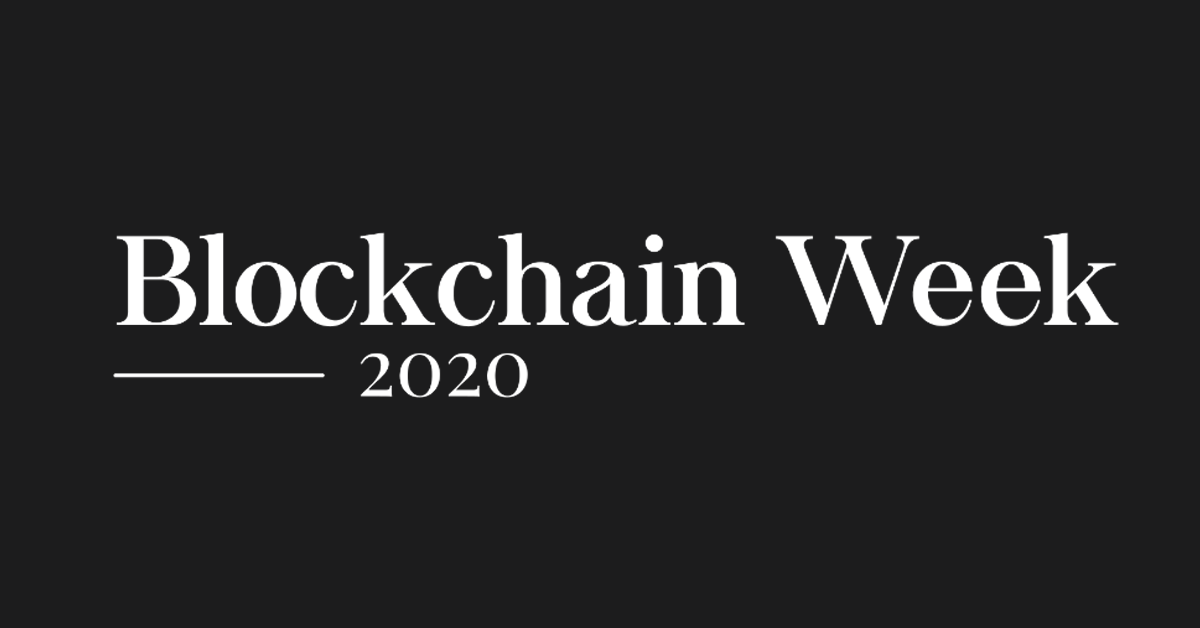 London Blockchain Week
London, March 4-11, 2020
Join over 3000+ industry professionals and learn about Blockchain and Digital Assets at the London Blockchain Summit.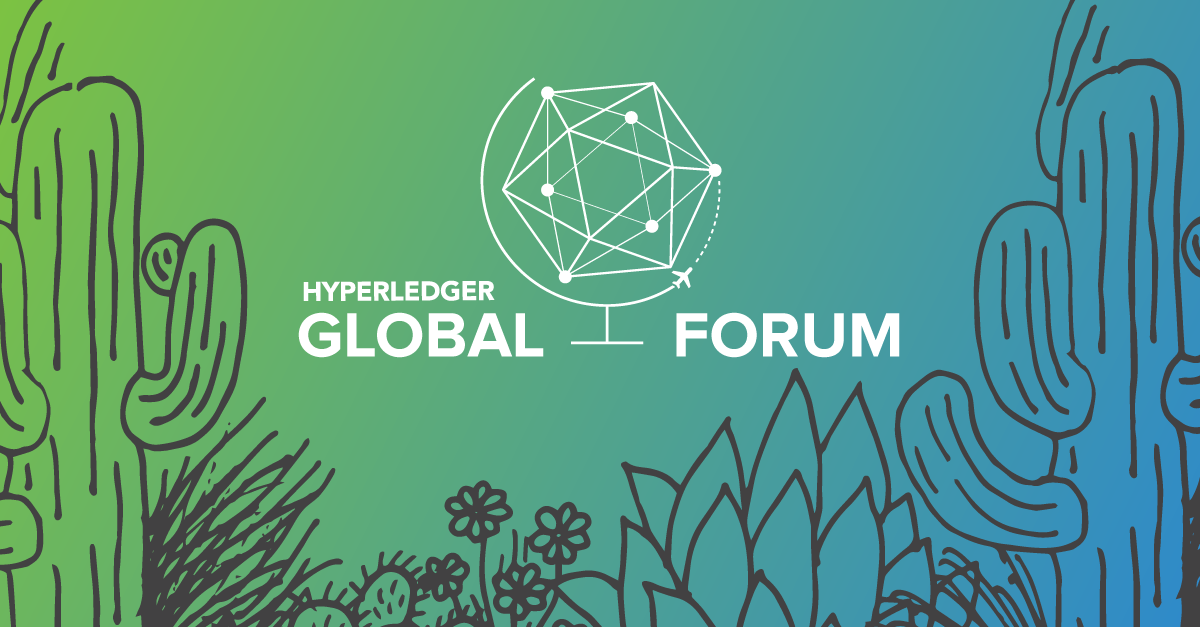 Hyperledger Global Forum
Phoenix (Convention Center), March 3-6, 2020
Hyperledger's annual conference gathers industry leaders from a myriad of industries and verticals to further the awareness, education, adoption and advancement of enterprise blockchain technologies.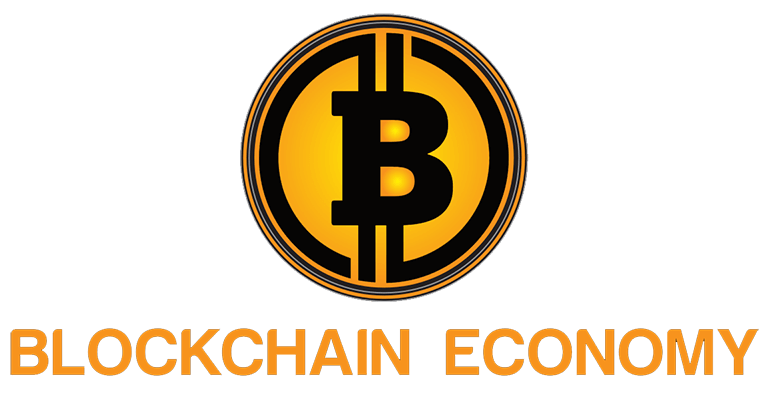 Blockchain economy
Istanbul, February 20 and 21, 2020
The conference will be the largest meeting in the region on behalf of the world of blockchain and cryptocurrency, with a wide range of topics focused on the financial technologies of the future, extensive networking opportunities and participation from more than 60 countries.

Digital for Health
Milan, February 20, 2020
The conference aims to offer new perspectives on digital innovation in the healthcare supply chain and, at the same time, to become an opportunity for discussion.

Wired Digital Day
Bari, February 11, 2020
The event is sponsored by Wired Italia, pursuing the goal of raising public awareness of the issues of the immediate future and celebrating innovation, technology and excellence as key elements for a succesful growth and a development economic, cultural and social of Italy.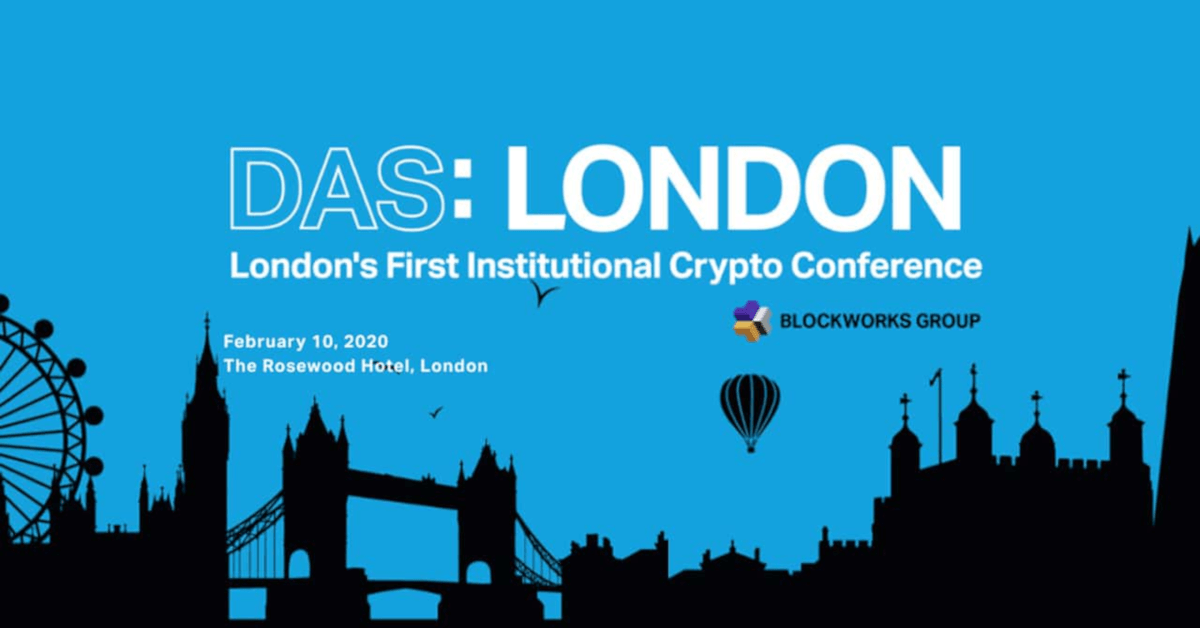 DAS: London 2020
London, February 10, 2020
DAS: London will be the first institutionally focused event in the digital asset ecosystem during London Blockchain Week.
Designed with financial market professionals in mind, DAS: London will bring together 500+ attendees to speak directly to the financial institutions, asset managers, and blockchain pioneers about the issues most pressing to them.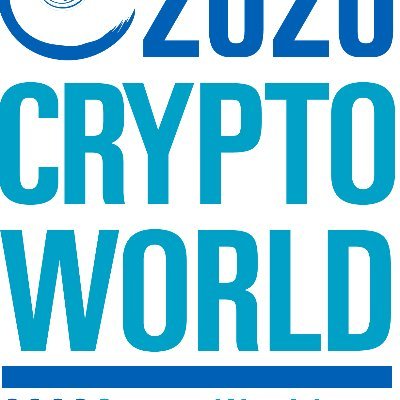 2020 Crypto World Summit
New York, February 20, 2020
Who's who of industry alternative InvestmentConference & Workshop Crypto Funds, Blockchain: New Opportunities SEC & Security Token Reg A Plus "Mini IPO" Blue Chip STO's Pitch & Showcase.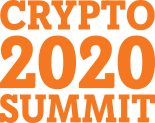 The best crypto projects for the bitcoin halvening bull run of 2020
ONLINE SUMMIT – January 29-31, 2020
"We've gathered 47 of THE TOP crypto experts on the planet to guarantee you know everything. You'll learn why 2020 is the year for crypto. And then, once you're caught up, you'll see top picks for projects in 2020. The coins most likely to see gains of thousands of percent virtually overnight". 
If you are looking for an edge in crypto… Crypto 2020 Online Summit is it.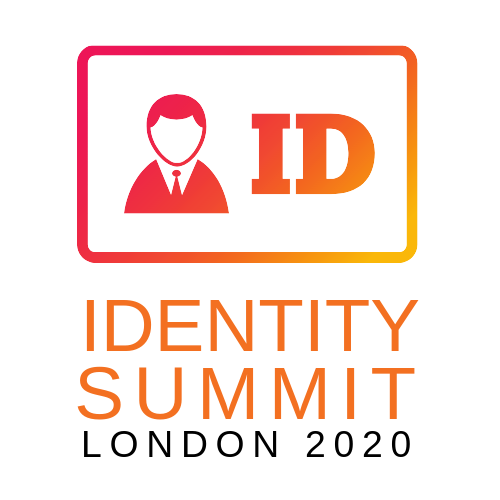 Identity Summit London 2020
Londra, January 30, 2020
Is a one-day power-packed event taking place on 30th January 2020 focusing on digital identity and the innovative technology being used in this area, hosted by Rise London in the heart of London's Fintech community and delivered by Goode Intelligence.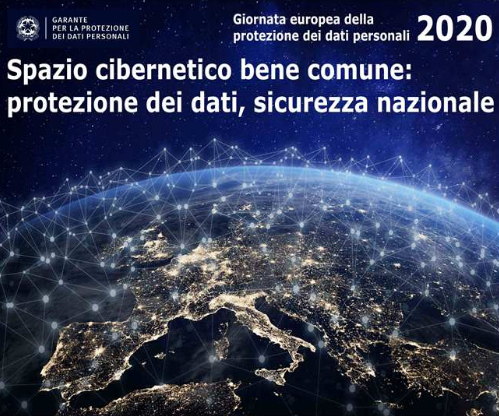 Cyberspace as a public good: data protection, national security
Rome, January 30, 2020
A deep reflection on online communities regulations and global management of personal data, related to the digital identity and the European day of personal data's protection.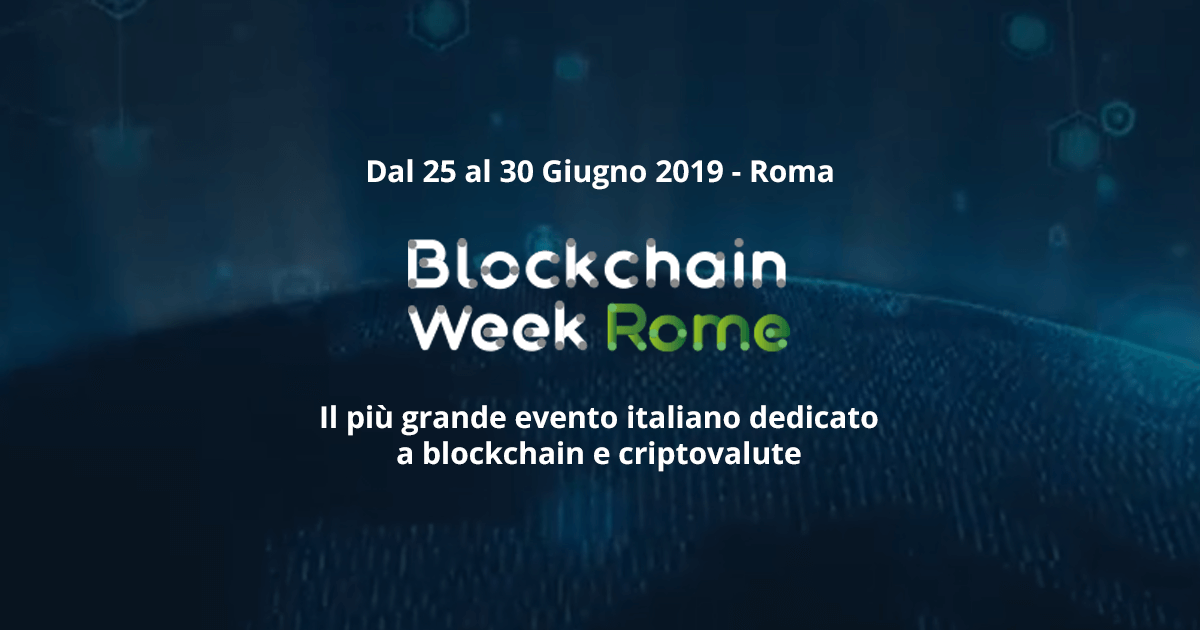 Blockchain Week Rome
Rome, June 25-30, 2019
Blockchain Week Rome is the largest Italian event dedicated to cryptocurrency and blockchain technology. The event has two objectives: to train, in order to have new members of this growing and incredible Italian and international community, and to bring together, in order to offer a meeting point for all the players in this sector (firms, enthusiasts, institutions and top experts)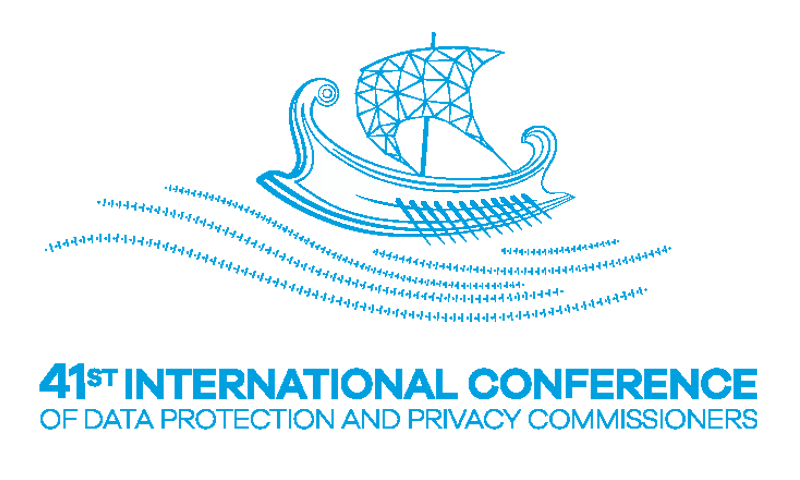 The Blockchain solution: Data Sharing for a better protection
Tirana, October 24th 2019
Though at first sight blockchain and GDPR may sound as setting conflicting rules, more than once history has proved the leading power of technology towards regulation instead of vice versa. At a deeper analysis indeed the underlying principles of GDPR themselves would suggest the adoption of blockchain technology as the one who may most protect the interests of data subjects. The aim of this Event was therefore to analyse the GDPR's compliance implications of blockchain technology adoption explaining how blockchain may serve data subjects, bringing undeniable benefits to data processors as well.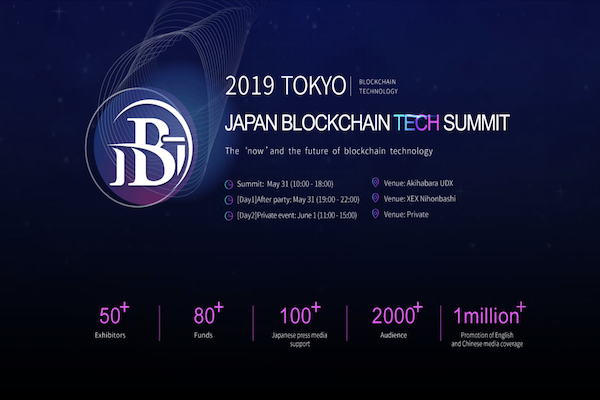 Japan Blockchain Tech Summit 2019
Akihabara UDX, Tokyo, May 31, 2019
"The 'now' and the future of blockchain technology". Japan Blockchain TechSummit (JBT) is the celebration of the disruptive blockchain technology, in the tech center of Tokyo: Akihabara. with about 50 Blockchain Companies from all around the world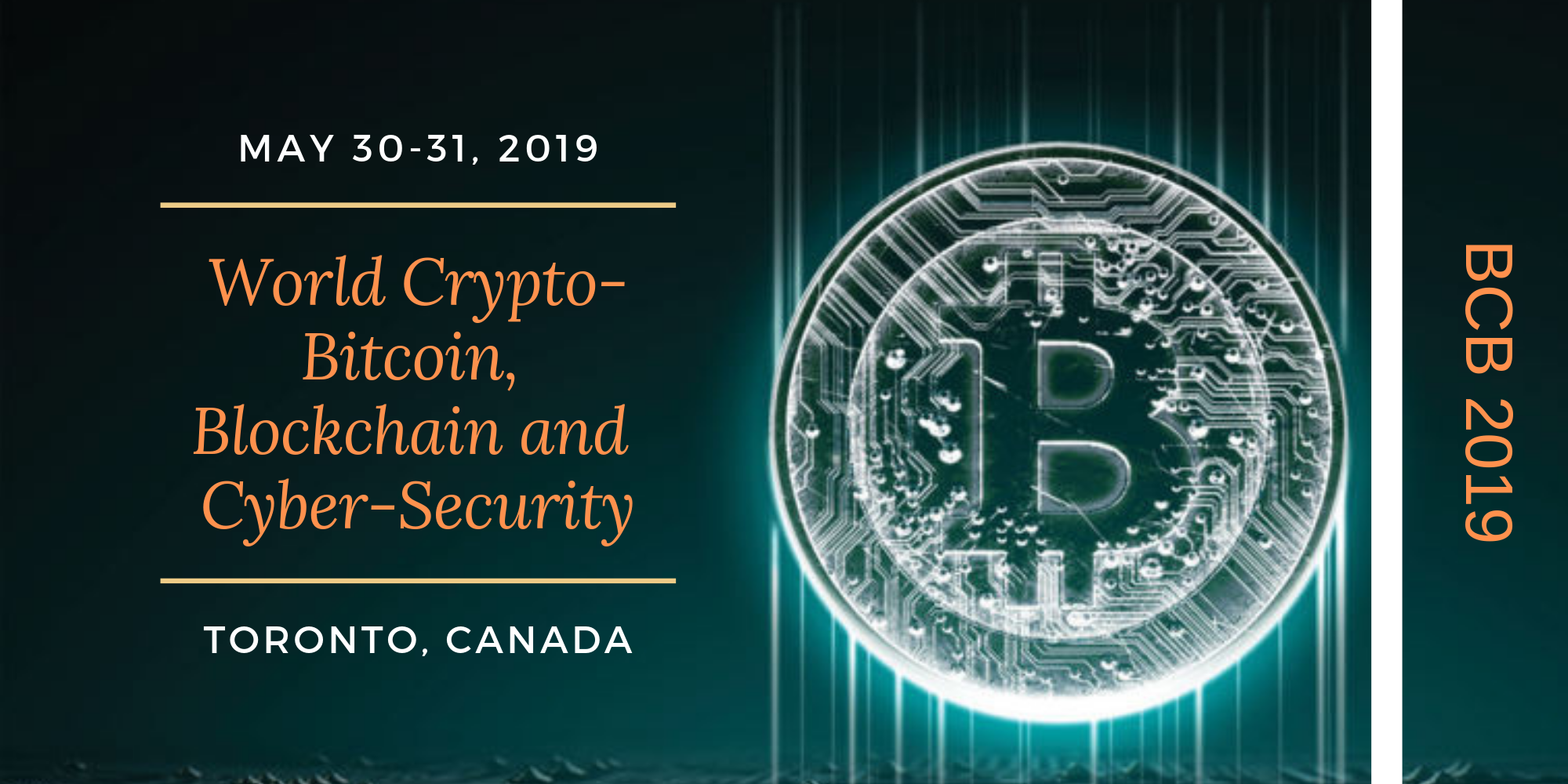 World Crypto-Bitcoin, Blockchain and Cyber-security
Toronto, May 30 and 31, 2019
This conference is expected to foster networking, collaboration and joint effort among the conference participants to advance the theory and practice as well as to identify major trends in BLOCKCHAIN and BITCOIN. All these opportunities will support professional growth of younger scientists that will promote future collaborations and enhance participation and contribution to this exciting field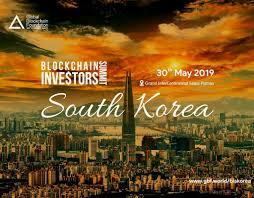 Blockchain Investors Summit 2019
Seoul, May 30, 2019
Blockchain Investors Summit South Korea is a Blockchain conference focused on institutional investors, hedge funds, sovereign wealth funds, private banks, family offices, Corporate Investors, and Crypto Investors. The objective of South Korea Blockchain Investors Summit is to provide a thriving platform to Blockchain experts , consultants and enthusiasts around the world to come together and explore relevant synergies, understand the farreaching effects of the revolutionary technology and innovate ideations that change the world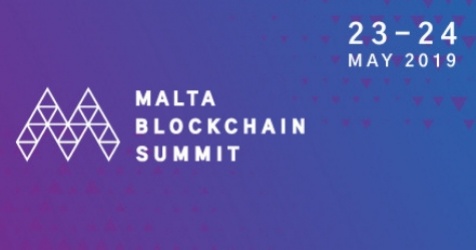 Malta AI & Blockchain Summit 2019
Malta, May 23 and 24, 2019
Two days of networking, exhibiting and deep learning, the Malta AI & Blockchain Summit is a highly successful event series that attracts over 8,000 attendees and numerous thought leaders as speakers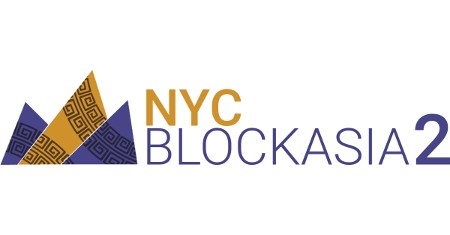 NYC BlockAsia 2
New York, May 16 and 17, 2019
NYC BlockAsia 2 is a premier blockchain conference where East meets West. This is a unique platform which sits at the intersection of US-Asian technology community & the Creative communities to facilitate development, investment, & large scale impact. Top industry leaders & influencers from Asia will be participating in this event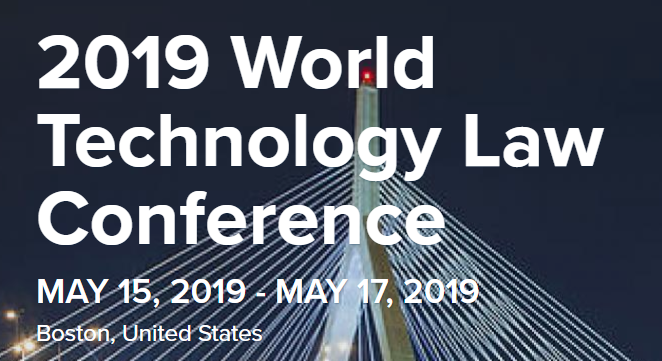 2019 World Technology Law Conference
Boston, May 15-17, 2019
ITechLaw sessions feature leading technology lawyers discussing cutting edge issues and having lively debates. You will gain practical insight into the latest developments in technology law that you can bring back to your practice

Global Regtech Summit
London, May 14-16, 2019
It is the world's largest regtech event in 2019 with 1,000 Senior-level delegate, 250+ Heads of compliance, innovation, technology, risk management & cybersecurity, 300+ CEOs and founders of the world's most innovative RegTech companies, 200+ Senior-level industry advisors with proven deal advisory or execution expertise, regulators, investors and innovation leaders from around the world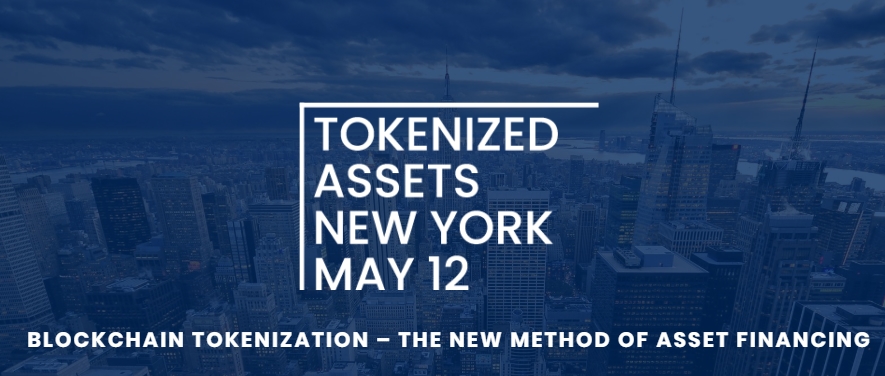 Tokenized Assets New York
New York, May 12, 2019
This conference provides comprehensive insights on applying blockchain technology to the entire process of tokenizing a real-world asset and the creation of a security token. Tokenizing assets means lowering costs for issuers, but also improving transparency, efficiency and liquidity of real-world assets. The tokenization of real assets democratizes access to new investment opportunities and allows for fractional liquidation and ease of exchange with other investors

3rd Blockchain for Finance Conference APAC
Singapore, May 7 and 8, 2019
It is a review of the latest blockchain advancements within financial services, especially about business model (analyse business strategies of FIs to understand which use cases have the strongest commercial benefit)m beyond the tech (delve into non-technical challenges hindering wide-scale adoption including industry education, improved collaboration, legal concerns and regulatory uncertainty ), asset tokenisation and spotlight on STOs (explore the potential benefits of tokenisation of different assets, delving deeper into securities and why STOs are gaining the most traction​) and blockchain projects (hear insights from financial experts on the latest use cases in development)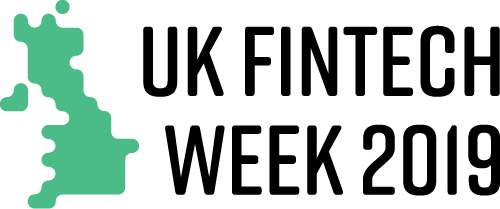 UK FinTech Week 2019
London, April 29 – May 3, 2019
In the global race for FinTech leadership, the UK is dominating. It is the capital of the world when it comes to FinTech, and UK FinTech Week 2019 will be a tour de force of financial innovation and collaboration, bringing the pioneers of tomorrow together across the UK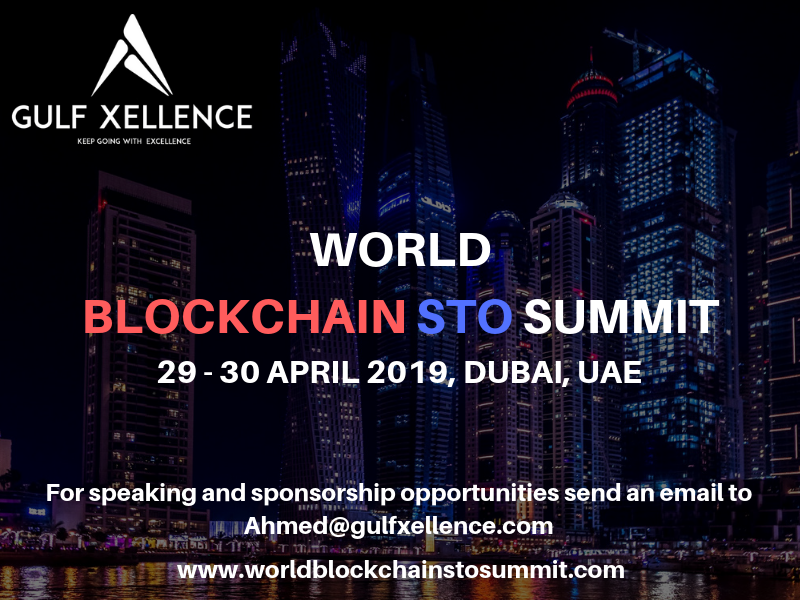 World Blockchain STO Summit
Dubai, April 29 and 30, 2019
Dubai will be hosting the "world Blockchain STO Summit" bringing together the greatest world-class Blockchain Technology pioneers, STO experts, providers of solutions which will resonate with everyone that attend in order to allow them to explore first-hand the many potential of security token offerings through the uses of Blockchain technology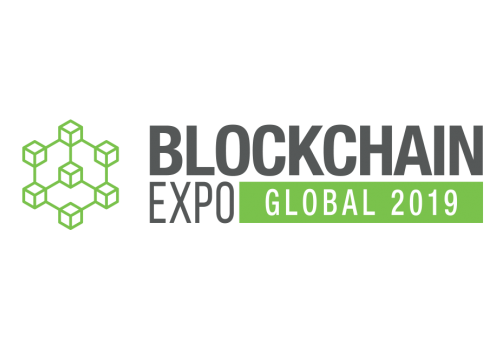 Blockchain Expo Global 2019
London, April 25 and 26, 2019
The Blockchain conference agenda will present a series of expert keynotes, interactive panel discussions and solution-based case studies. All exploring the key industries that are set to be disrupted the most by this new technology, including; legal sectors, retail, financial services, healthcare, insurance, energy, music, government, real estate and more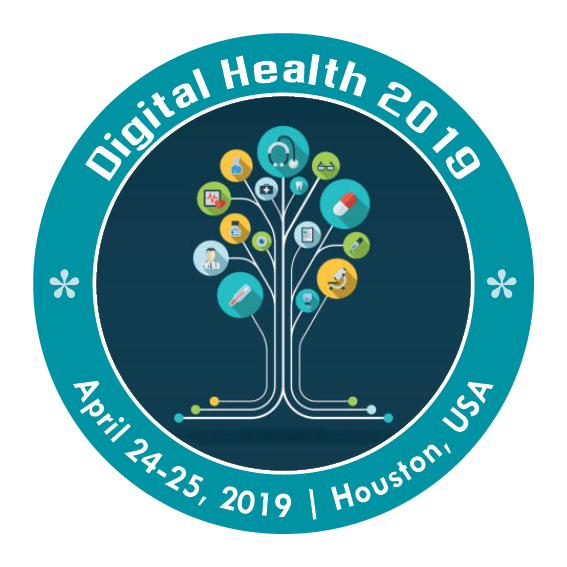 Digital Health 2019
Houston, April 24 and 25, 2019
The use of modern technologies and digital services is not only changing the way we communicate, they also offer us innovative ways for monitoring our health and well-being. By innovating in digital health and care we can support our ambition towards reducing inefficiencies in healthcare delivery, improving access, reducing costs, increasing quality of care, making our health services more person-centred, personalising medicine for each patient's unique needs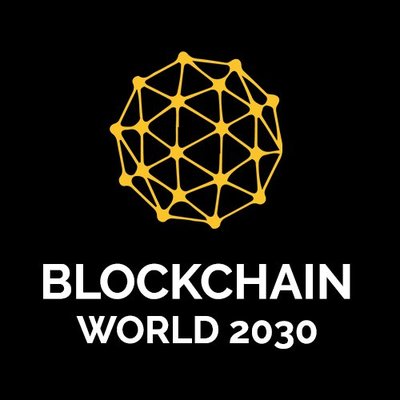 BlockchainWorld 2030
Delhi, April 20, 2019
The conference provides an essential platform to discuss the opportunities and challenges along with the overall impact on business sectors including trade finance, banking, supply chain, insurance, retail and telecom.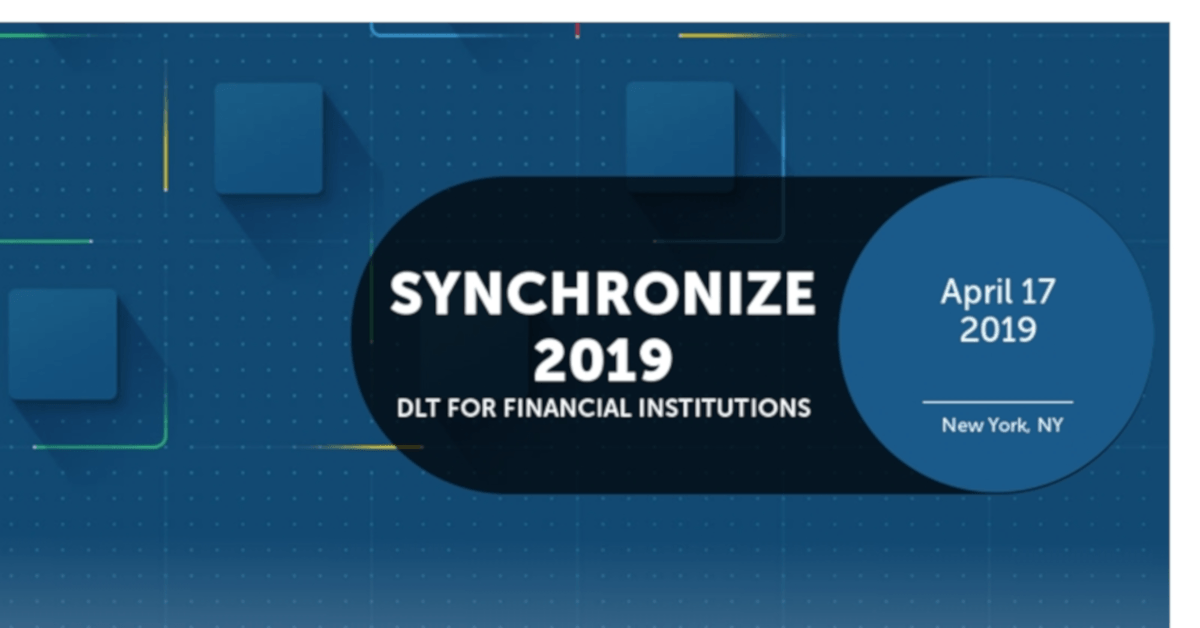 Synchronize: DLT for Financial Institution
New York, April 17, 2019
Synchronize is the leading conference dedicated to enterprise and institutional applications of Distributed Ledger Technology (DLT), blockchain technology and smart contracts within financial services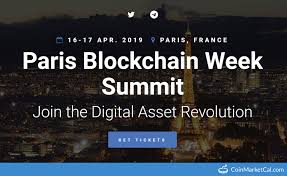 Paris Blockchain Week Summit
Paris, April 16-17, 2019
During two days, partecipants will take the main stage to discuss EU regulation, stable coins, decentralized exchanges, security tokens and scalability issues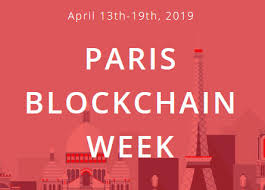 Paris Blockchain Week
Paris, April 13-19, 2019
Paris Blockchain Week is the biggest Blockchain & Digital Assets event in Europe. During the week many events and workshop will also take place in the city of lights : Hackatons, Workshops and meetups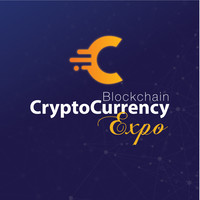 Blockchain CryptoCurrency Expo
Dubai, April 13-14, 2019
The region's largest CryptoCurrency Expo which brings together professionals, bankers, investors, educators, traders, networkers , miners, and government from different parts of the world to Dubai. The Global Expo will provide real prespectives, timely insights and first-hand information on the state of blockchain and it derivatives, along with current business opportunities and innovations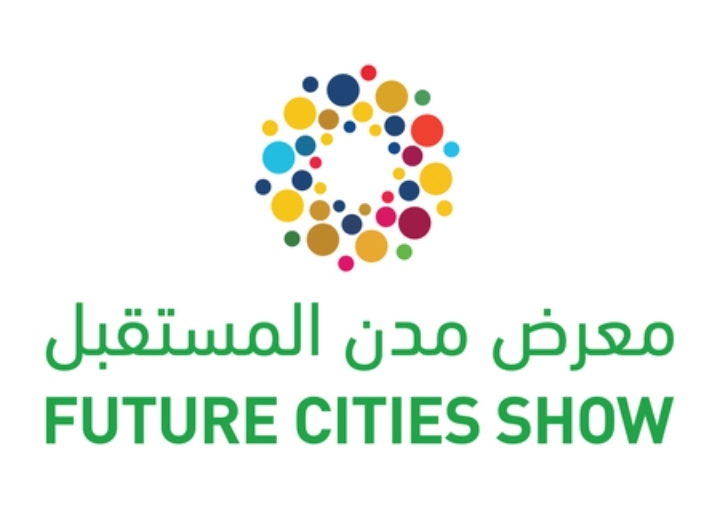 Future Cities Show
Dubai, April 8-10, 2019
Future Cities Show on its third edition creates an unmatched platform for stakeholders to learn, share ideas, form wider network, and secure investment partnerships within the realm of creating new cities that address social, economic, and environmental challenges through its five leading future city solutions- Artificial Intelligence, Blockchain, Smart Infrastructure, Smart Mobility, and Sustainability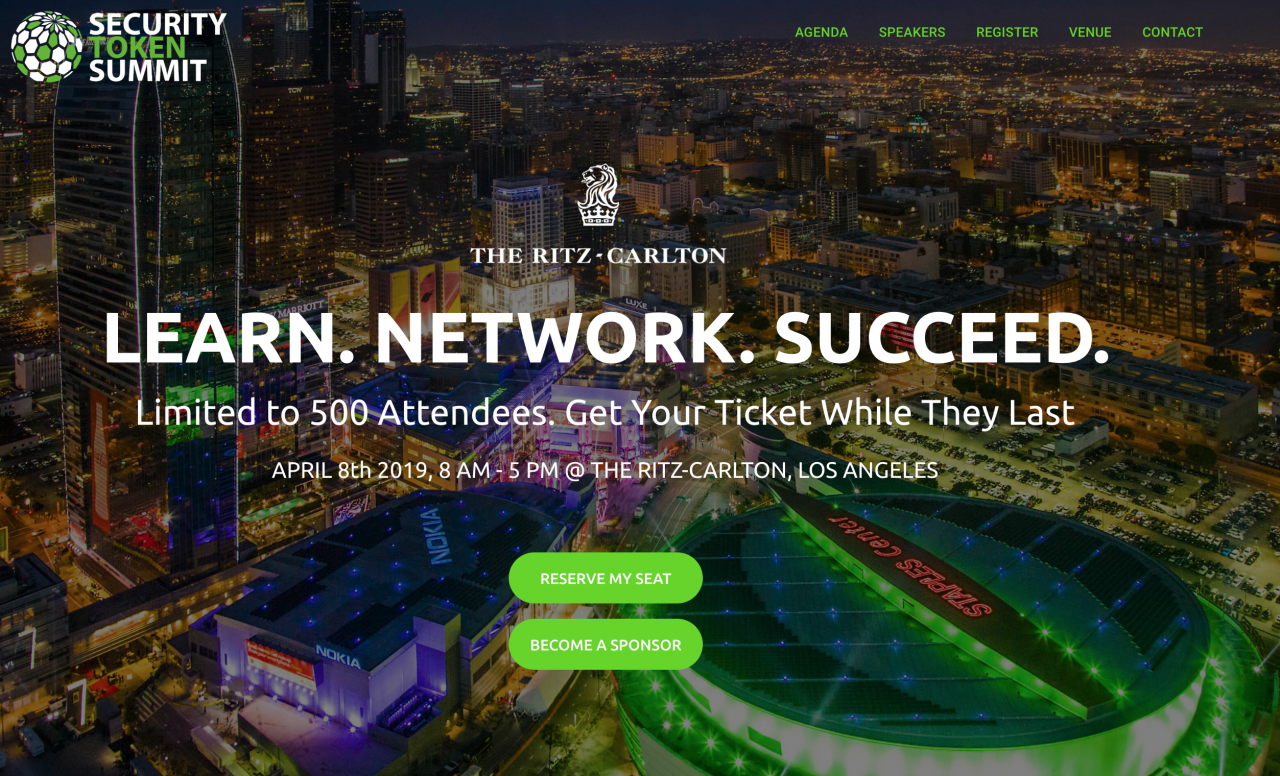 Security Token Summit
Los Angeles, April 8, 2019
Security Token Summit is a high-end, Security Token & Digital Securities focused event. It features a robust agenda spanning a variety of themes such as custody, compliance, regulation, investing, marketing, tokenization, standards, issuance, and real estate.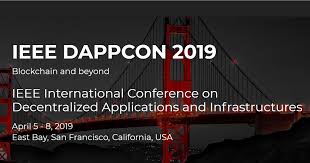 DAPPCON 2019
Newark, California, April 5-8, 2019
The objective of the 2019 IEEE International Conference on Decentralized Applications and Infrastructures (DAPPCON 2019) is to facilitate the exchange between researchers and practitioners in the area of Decentralized Applications based on Distributed Ledger Technologies, Blockchain and related technologies.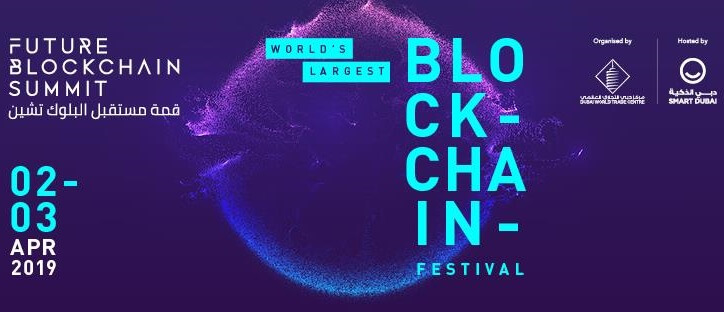 Future Blockchain Summit
Dubai, April 2 and 3, 2019
The second edition of the Future Blockchain Summit brings to the forefront government visionaries, blockchain revolutionists, startups, investors and the brightest disruptors to marry business sense with opportunity and set the global blockchain agenda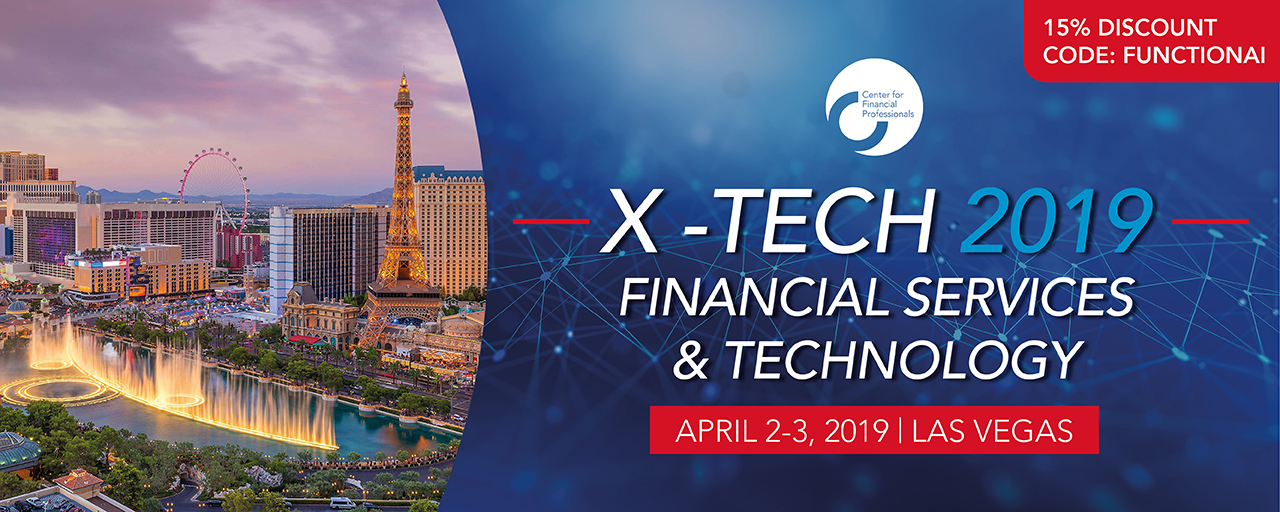 X-Tech 2019: Financial Services and Technology
Las Vegas, April 2 and 3, 2019
Key topics to be addressed: security and risk management, digital and traded finance, fintech and vendors, emerging technology and authentication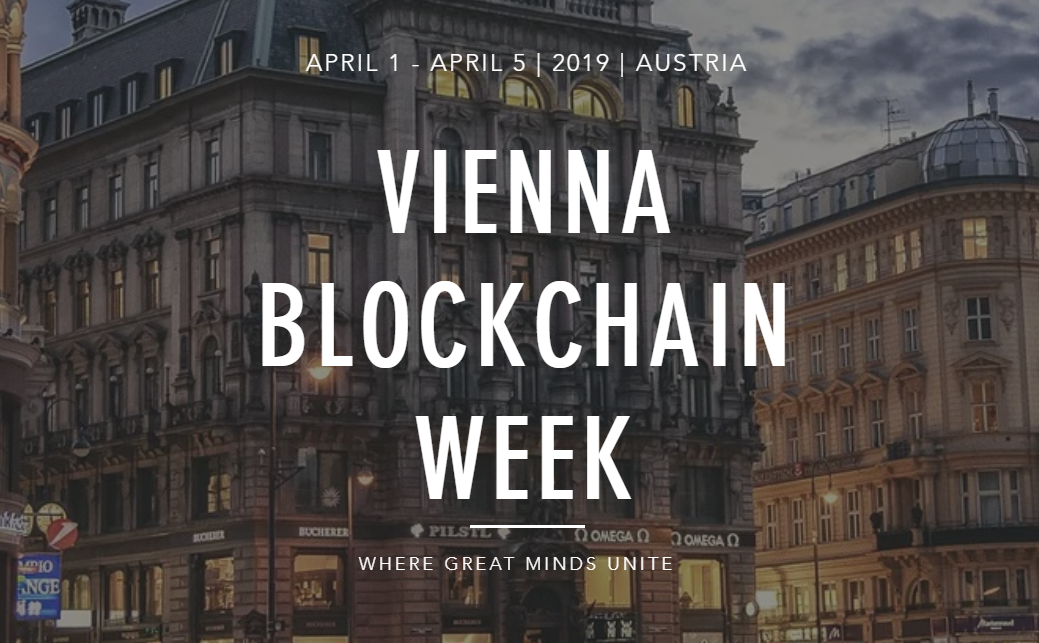 Vienna Blockchain Week
Vienna, April 1-5, 2019
Vienna's first blockchain week will be a comprehensive 5 day event, including two conferences and several meet-ups and workshops. The schedule covers ICO'S & STO's, cryptocurrencies in general, blockchain 4 business, real life and industry applications of blockchain and deep dive's into smart contract development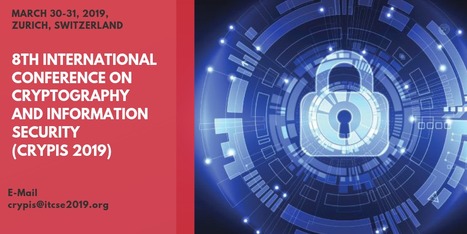 8th International Conference on Cryptography and Information Security (CRYPIS 2019)
Zurich, March 30 and 31, 2019
The Conference focuses on cutting-edge results in applied cryptography and Information security. It aims to bring together scientists, researchers and students to exchange novel ideas and results in all aspects of cryptography, coding and Information security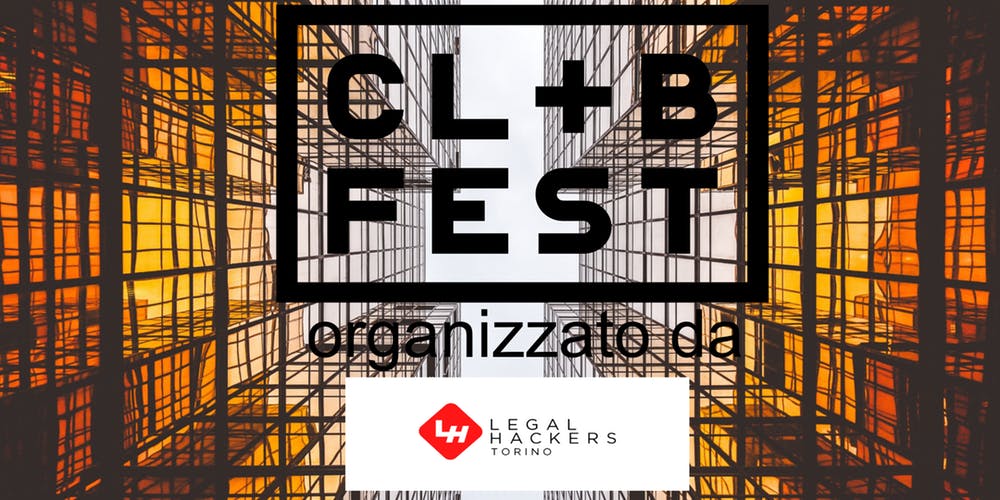 Computational Law & Blockchain Festival 2019 - Torino Node
Turin, March 30 and 31, 2019
This "decentralized festival" is a global event about computational law and blockchain. It develops simultaneously in the world through independent and self-managed "nodes" of the global Legal Hackers community.
The Turin node will host round tables and training sessions on blockchain, smart contracts and ICOs but also on Artificial Intelligence and robotics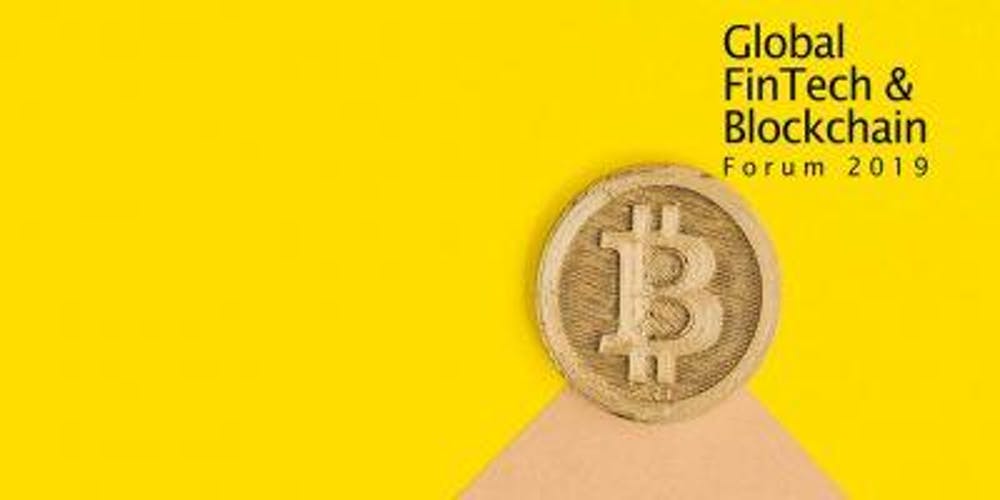 Fintech & Blockchain Forum Amsterdam
Amsterdam, March 29, 2019
This conference aims at presenting the latest up-to-date topics; by lining up able bitcoin, crypotcurrency and fintech experts; who would share their vision; knowledge and key insights. The forum would discuss the opportunities and challenges spurring this new innovation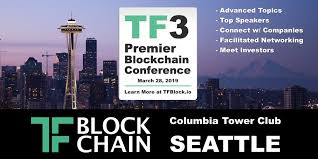 TF3 Premier Blockchain Conference
Seattle, March 28, 2019
TF Blockchain focuses on active use cases while connecting business and technology executives with blockchain innovators through dedicated and intentional networking opportunities, providing the perfect opportunity to meet business partner, employer, colleague, or investor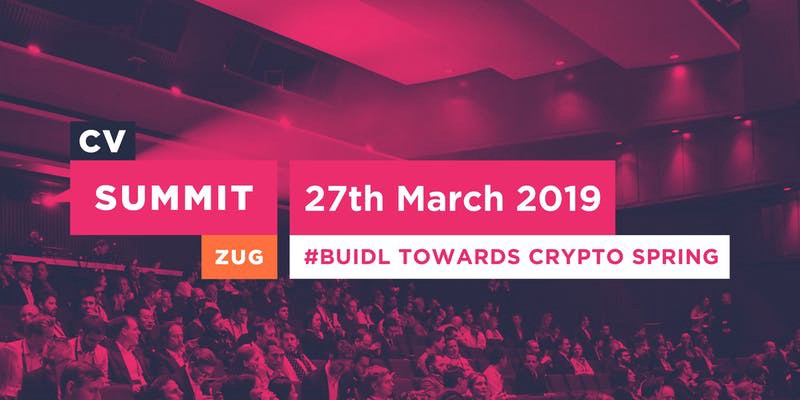 CV Summit 2019
Zug, March 27, 2019
The CV Summit is an event held in the heart of the Crypto Valley – in Zug hosting almost 1000 attendees. Switzerland and Lichtenstein have established themselves as the Crypto Valley, through the openness of the Swiss government it has become home of some of the most renowned crypto and blockchain companies

Blockchain Summit Frankfurt 2019
Frankfurt, March 26, 2019
Based on unrivalled content, 80 visionary speakers and exceptional networking opportunities, Blockchain Summit Frankfurt is a must-attend event to understand the challenges and opportunities of our blockchain future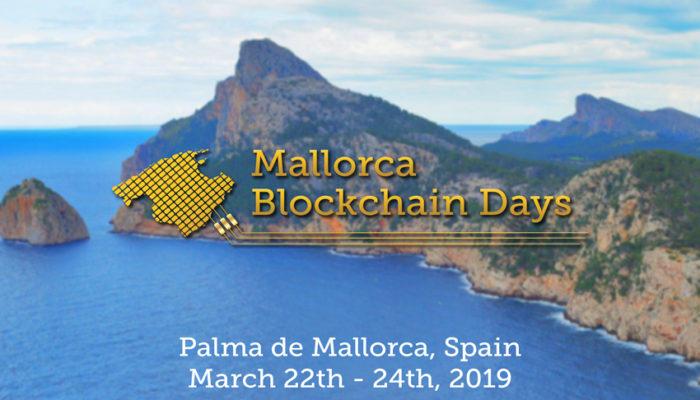 Mallorca Blockchain Days
Mallorca, March 22-24, 2019
Mallorca Blockchain Days is a conference for crypto currencies and blockchain technologies. MBC brings those at the forefront of blockchain technologies together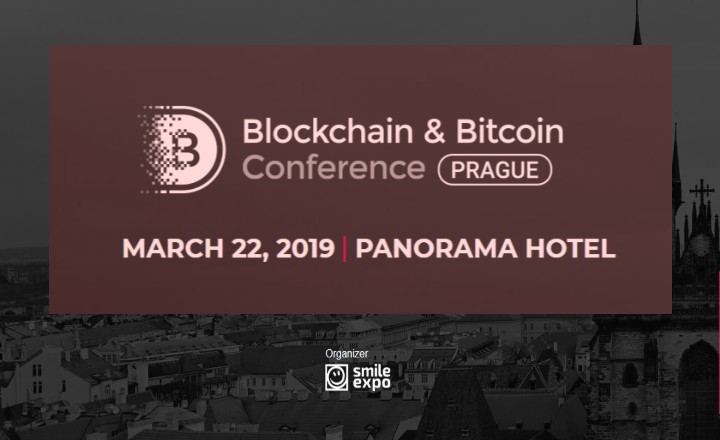 Blockchain & Bitcoin Conference Prague
Prague, March 22, 2019
The conference focuses on the local and foreign projects implementing Blockchain and cryptocurrencies. Experts will share their experience of integrating Blockchain into governmental institutions , banking systems, trading, media, healthcare, and other spheres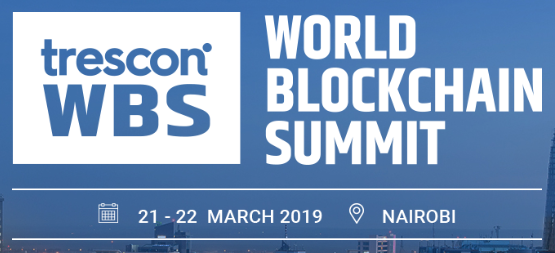 World Blockchain Summit Nairobi
Nairobi, March 21-22, 2019  
The summit connects top AI experts, enterprises, government representatives, data scientists, technology leaders, startups, investors, researchers, academicians, and global AI innovators – all under one roof.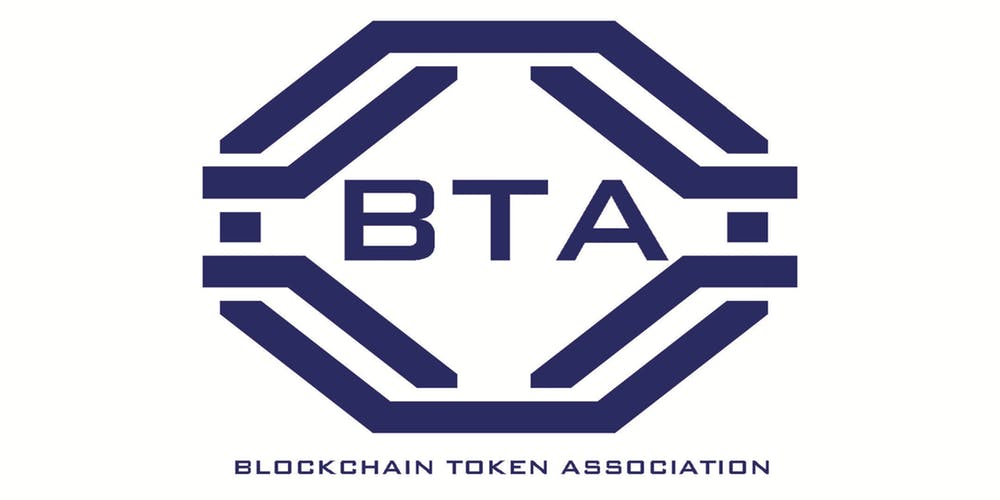 Security Token Summit II
Bermuda, March 18-19, 2019
The future of Capital Markets is in front of us. There is a need to get together as a community and work together to create common standards which will be used to drive the future of the Security Token Marketplace. A solution where everyone benefits because when deployed not one company benefits, everyone benefits. A solution, which is dynamic to deal with business rules and laws of various regulators from around the world

Singapore Blockchain Investor's Summit
Marina Bay Sands (Singapore), March 15, 2019
With a dedicated focus on Security Token Offerings, the conference will feature leading institutional investors, hedge funds, sovereign wealth funds, private banks, family offices, corporate investors, and crypto investors.
PWN Zug & Zurich: Future of work - the human factor in Blockchain
Zurich, March 14, 2019
The workplace of the future is flexible, connected and technology enabled –  but what human skills do you need to succeed in a blockchain-based work environment?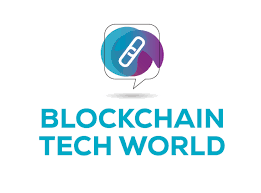 Blockchain Tech World
London, March 12-13, 2019
Blockchain Technology World is a new major event dedicated to fast-forwarding the adoption of blockchain and distributed ledger technology (DLT) across businesses of all sizes and in all industries – the core focus of Blockchain Technology World is the 'real-world' application and integration of the technology.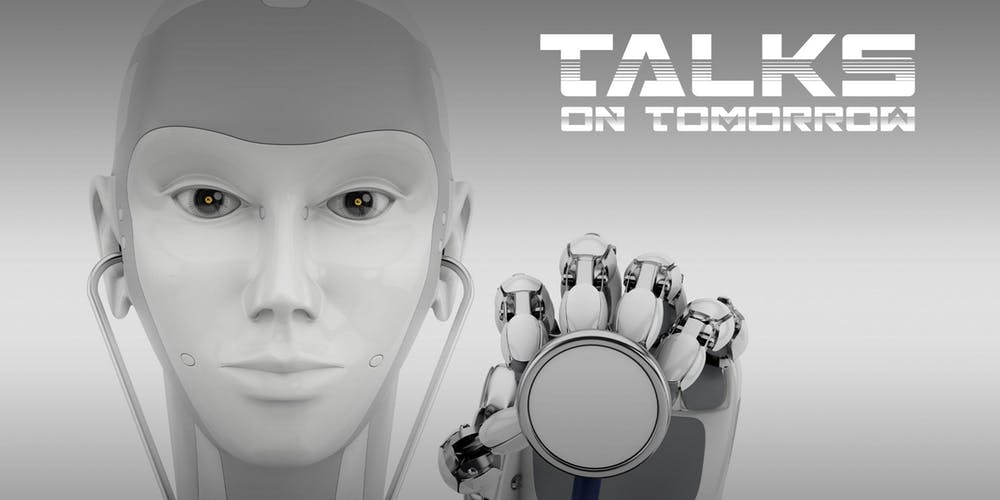 Innovation-driven healthcare
Milan, March 11, 2019
Augmented reality in surgery, telemedicine solutions to assist patients even remotely, Artificial Intelligence to carry out predictive analyzes, new robotic tools able to favor the rehabilitation process. Innovation puts itself at the service of care and allows people to truly connect people, data and technology, without barriers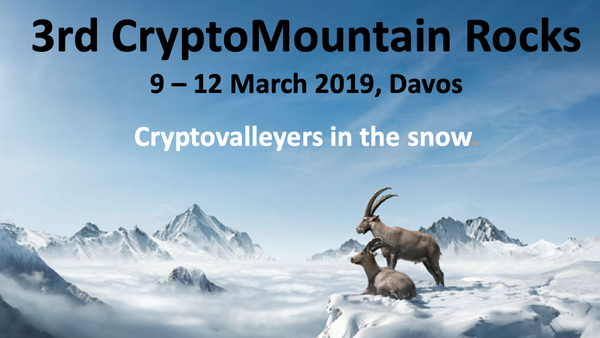 3rd Crypto Mountain Rocks in Davos
Davos, March 9-12, 2019
Skiing in the morning, talk battles in the afternoon and party in the night. This is not a conference but a place where the blockchain and Crypto Valley community meet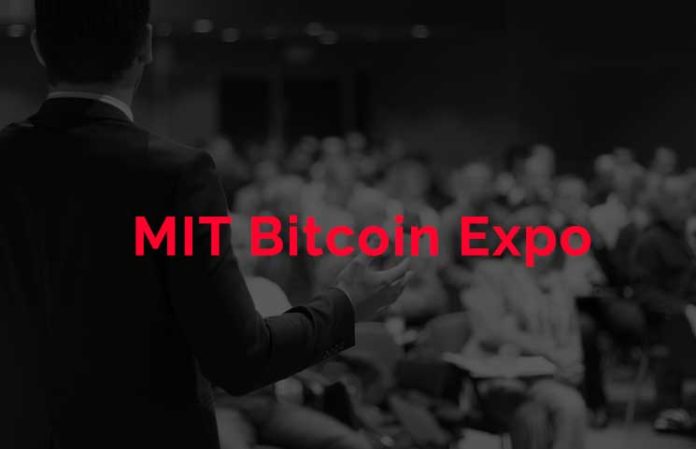 MIT Bitcoin Expo
Cambridge, March 9-10, 2019
At the 2019 Bitcoin Expo, the speakers will talk about scalability, user adoption, UX challenges, regulatory concerns, token economics, vulnerabilities, and some of the most promising solutions currently under development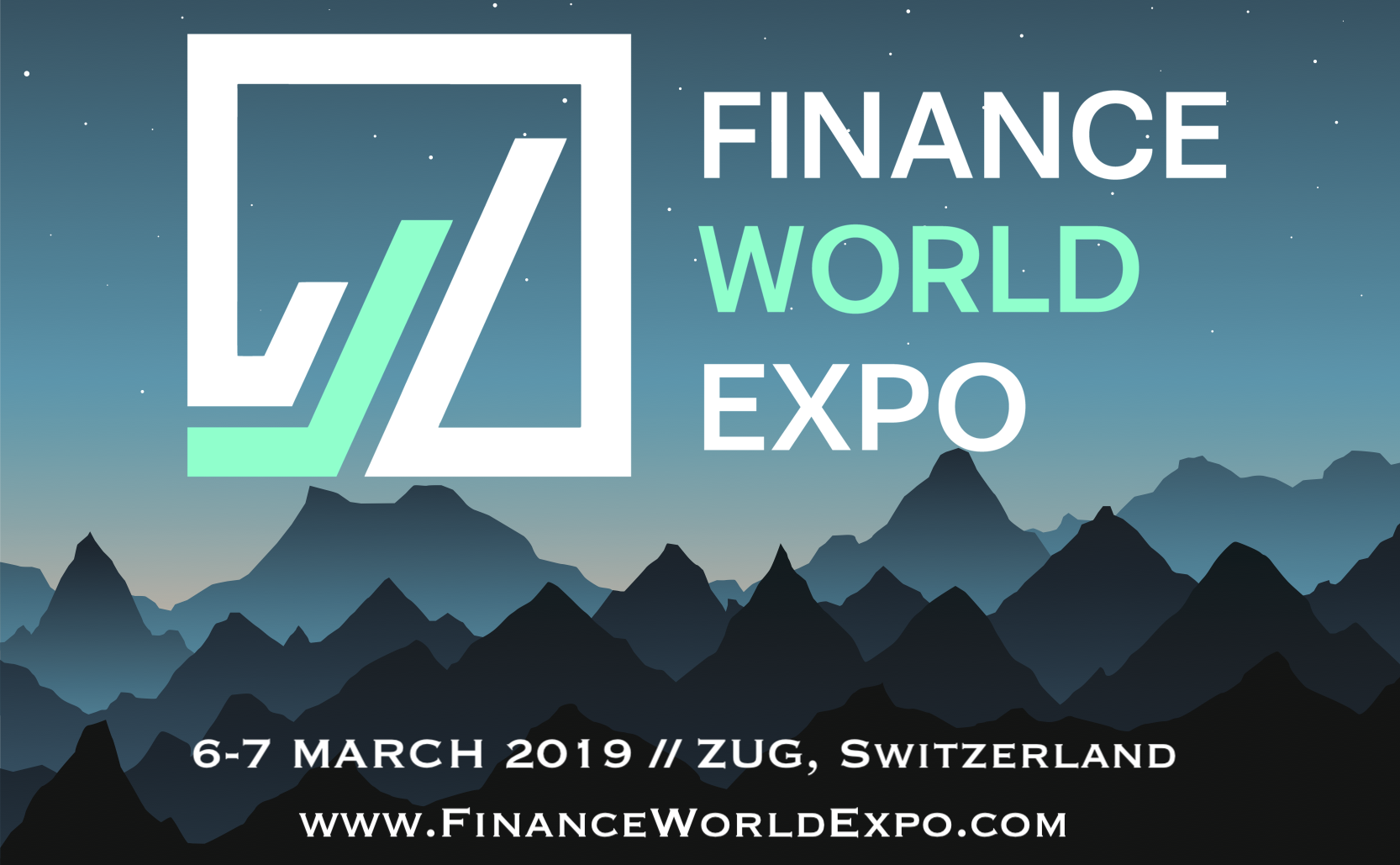 Finance World Expo Zug
Zug, March 6-7, 2019
The Finance World Expo Zug is attended by the full gamut of the cryptocurrency sector starting from the biggest exchanges to brokers, payments providers, fintech, miners, traders, ICO participants and cryptomaniacs blockchain developers, entrepreneurs and experts in tax and legislations all together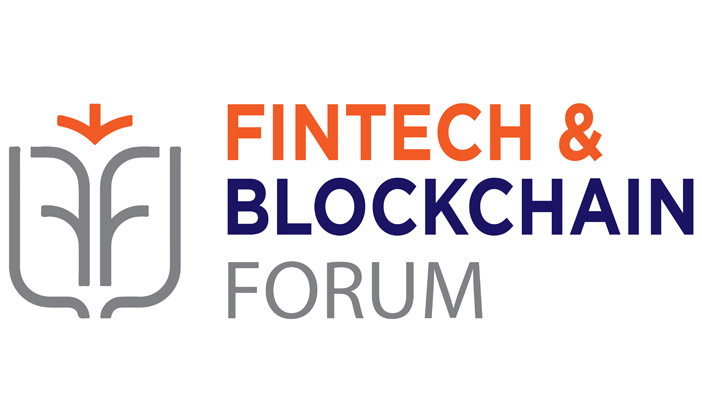 Fintech & Blockchain Forum
Milan, March 6, 2019
Speakers will talk about applications in banking, finance, industry, distributed technologies and on-demand economy, regulation and taxation for crypto and blockchain but also new business models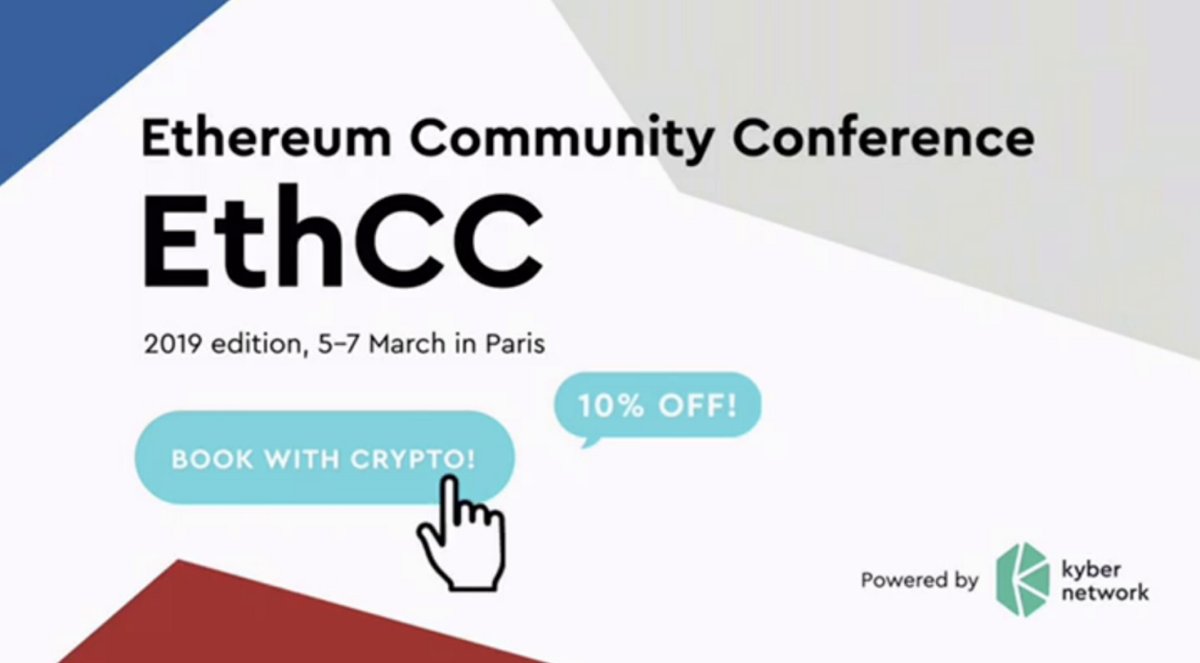 Ethereum Community Conference (EthCC)
Paris, March 5-7, 2019
Three days of events with conferences, exchanges, meetups and workshops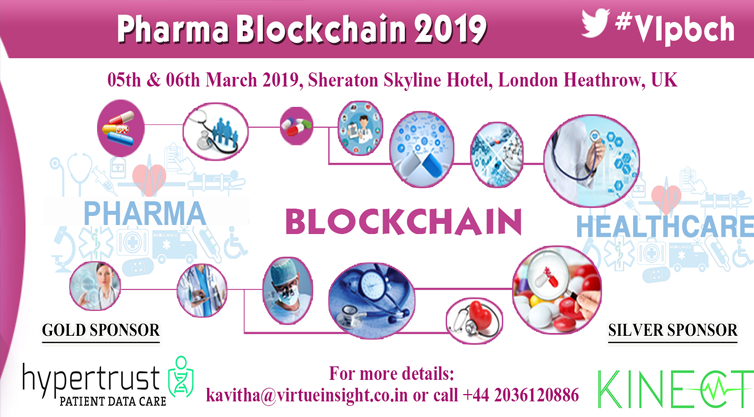 Pharma Blockchain 2019
London, March 5-6, 2019
Pharma Blockchain 2019 will address some of the most achievable possibilities of integrating blockchain within pharma and healthcare. Through a mixture of practical, lectures and roundtable discussions specifically designed to help you get to grips with the technology, learn from those already benefitting from blockchain systems and overcome obstacles associated with integration, the event will help you join the future of the pharma and healthcare industry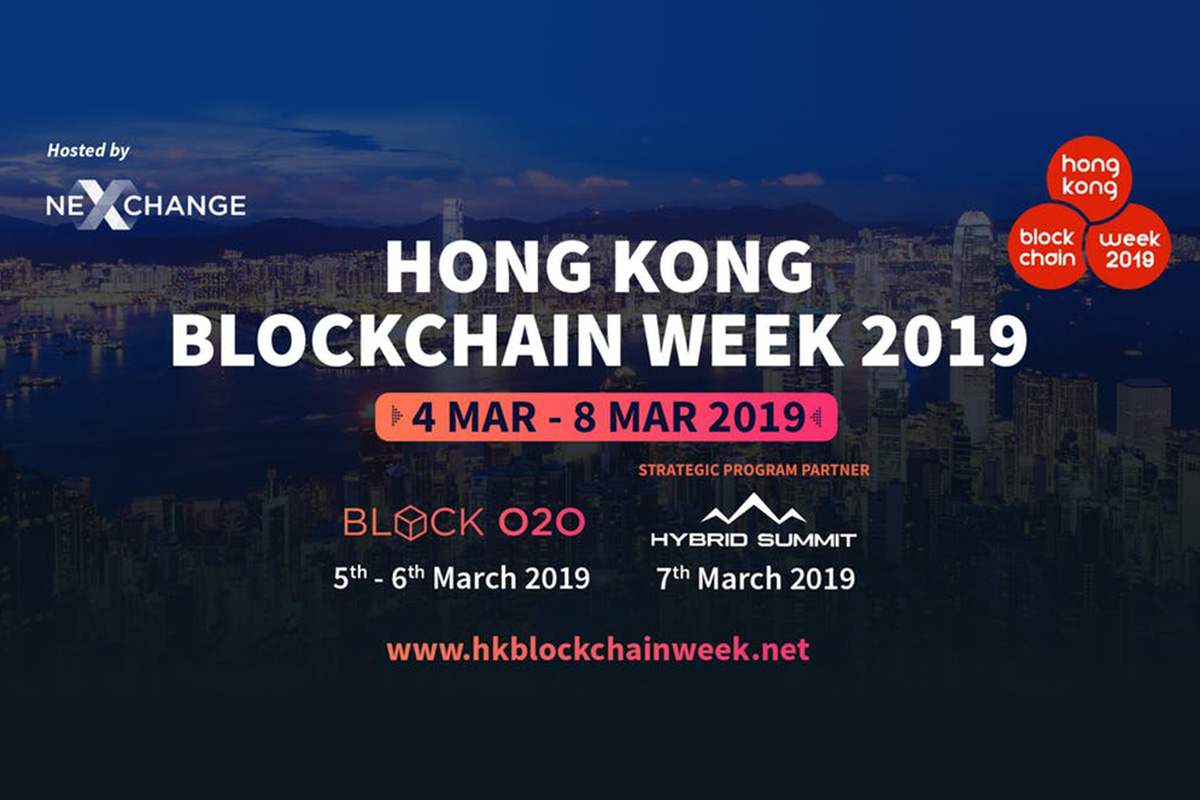 Hong Kong Blockchain Week 2019
Hong Kong, March 4-8, 2019
This event delivers specialist content and expert discussions directly from industry leaders who are literally building the future of blockchain technology and digital currencies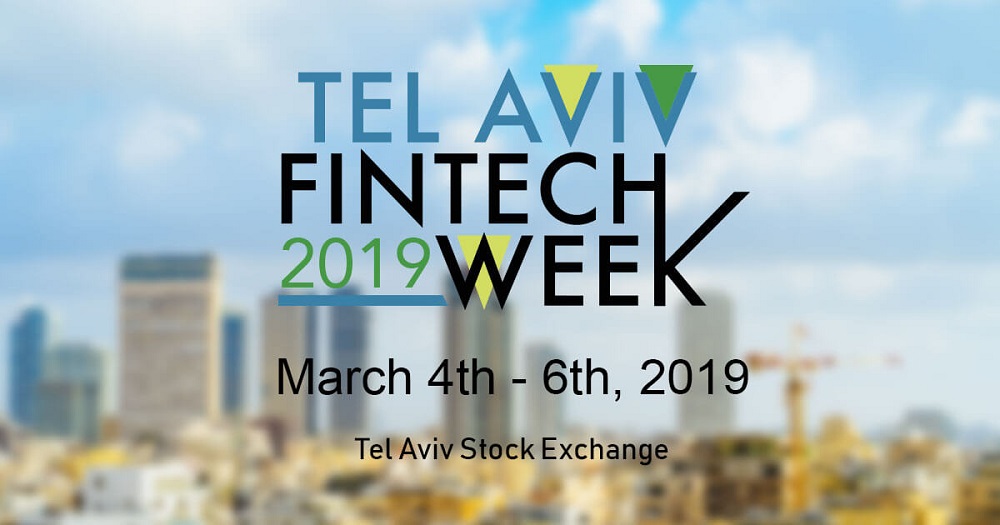 Fintech Week Tel Aviv 2019
Tel Aviv, March 4-6, 2019
The conference is all about Crypto, Blockchain, Tokenisation and Distributed Ledger Technology by exploring the evolution of Blockchain from Crypto to STOs to Enterprise Blockchain.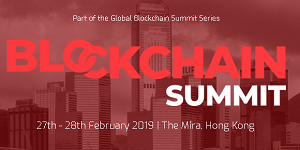 Hong Kong Blockchain Summit 2019
Hong Kong, February 27-28, 2019
Blockchain Summit Hong Kong is a 2 day conference and exhibition connecting over 1,000 industry leaders, business decision makers, tech innovators and investors. Blockchain Summit is the largest dedicated Blockchain Event in Asia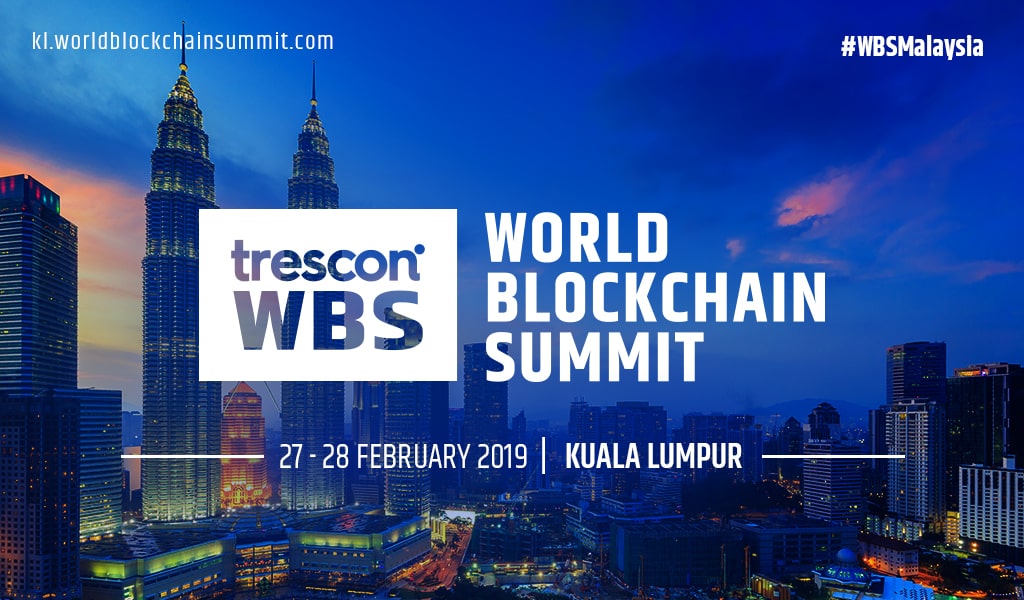 World Blockchain Summit Kuala Lumpur
Kuala Lumpur, February 27-28, 2019
Malaysia has joined the 'Blockchain Regulation' debate by setting up a National 'Think Tank', governed by the Malaysian Industry Government Group for High Technology (MIGHT), to develop and produce an effective blockchain strategy for the nation

SEED 2019
Davos, February 25-28, 2019
SEED has a line-up of speakers and tutors ranging from scientists, through legal professionals, innovators, and technology experts. The aim of the partnership with ETH Library Lab @ETH-Bibliothek is to transform the results of this case study into innovative solutions for the research infrastructure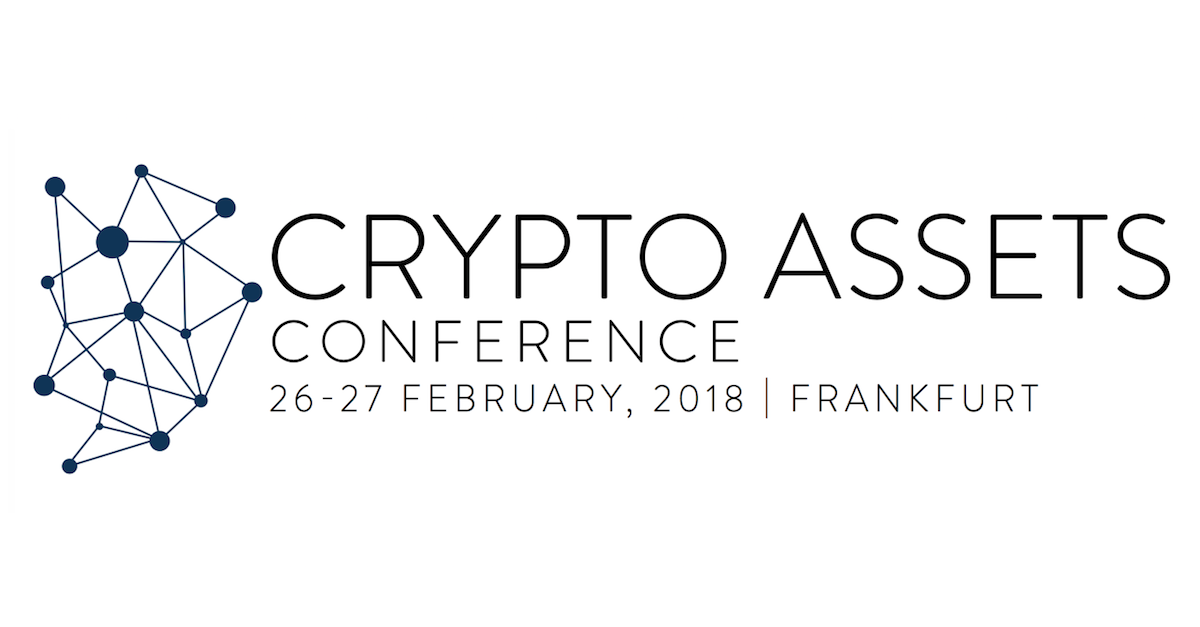 Crypto Assets Conference
Frankfurt, February 25-26, 2019
The Crypto Assets Conference presents a line-up of the next generation of disrupters and thought-leaders that provide answers to major questions in the blockchain space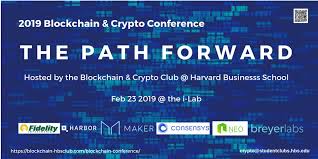 2019 Blockchain & Crypto Conference: The Path Forward
Allston (Massachusetts), February 23, 2019
The HBS Blockchain and Crypto Club is bringing thought leaders, founders, investors, and other prominent figures in blockchain and crypto to discuss the current state of the industry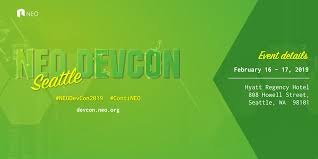 NEO DevCon 2019
Seattle, February 16-17, 2019
NEO DevCon 2019 is a forward-looking premium summit for developers, showcasing various decentralized applications and top contributors in the ecosystem. Industry experts from top tech companies and leading scholars will share their insights on "decentralization", "Layer 2" , "distributed storage" and other blockchain-related frontier topics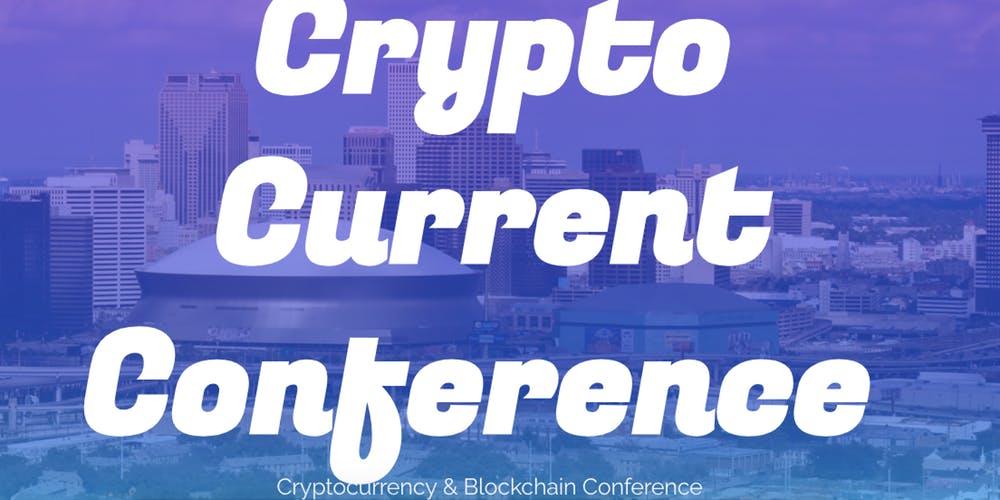 Crypto Current Conference
New Orleans, February 15, 2019
The Crypto Current Conference is an above-average conference experience, providing compelling keynote presentations, interactive panel discussions and unique networking opportunities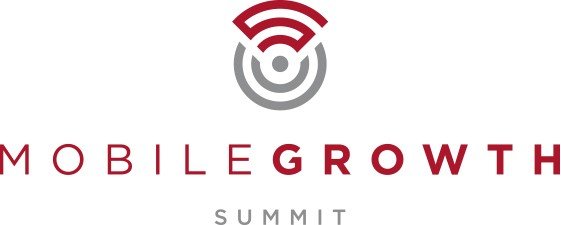 Mobile Growth Summit
San Francisco, February 13-14, 2019 
MGS will host professionals specializing in the areas of user acquisition, monetization, retention/engagement, re-engagement as well as data science & analytics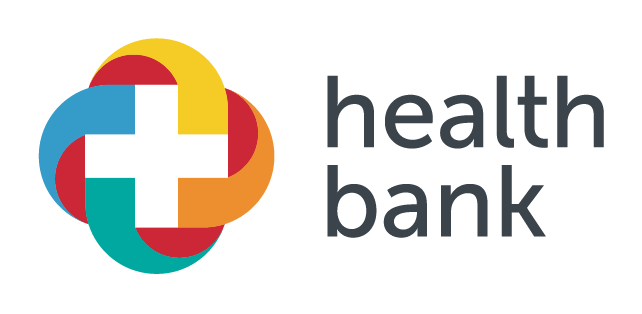 Swiss Cooperative – a suitable governance model for blockchain projects?
Zug, February 13, 2019
Blockchain projects bring some huge advantages to the tech sphere and healthbank believes that the decentralized and user-controlled network is achievable with the right structure of governance in place.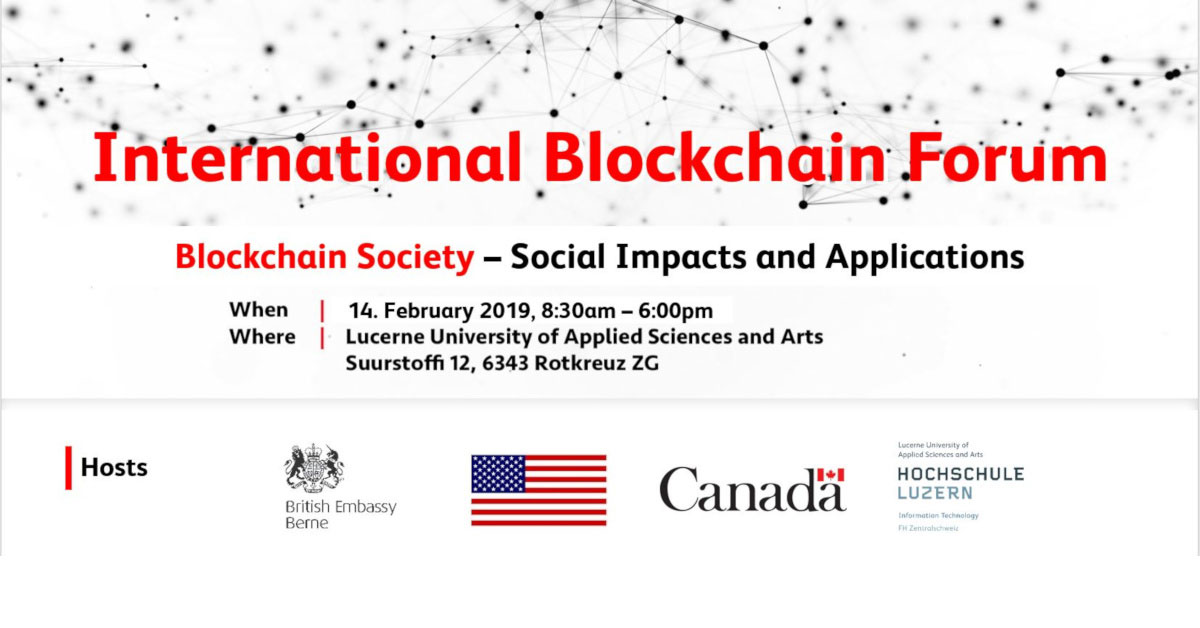 International Blockchain Forum: Social Impacts and Applications
Rotkreuz, February 14, 2019
The Forum focuses on the social impacts and applications of the Blockchain technology. The event will take place at the Lucerne School for Information Technology in Rotkreuz, one of the leading Blockchain research centers in Switzerland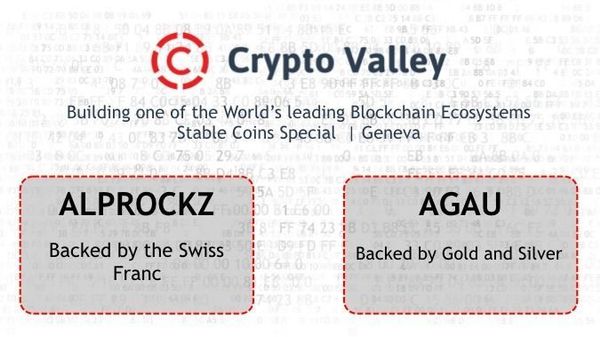 Stable coins special with AGAU and ALPROCKZ!
Geneva, February 13, 2019
AgAu is the Peer-to-Peer, electronic Money System backed by Silver and Gold. The crypto currency ROCKZ is dubbed 'the world's most bulletproof crypto currency.' Every ROCKZ is backed by a Swiss Franc, held in Swiss banks and vault operators with highly sophisticated execution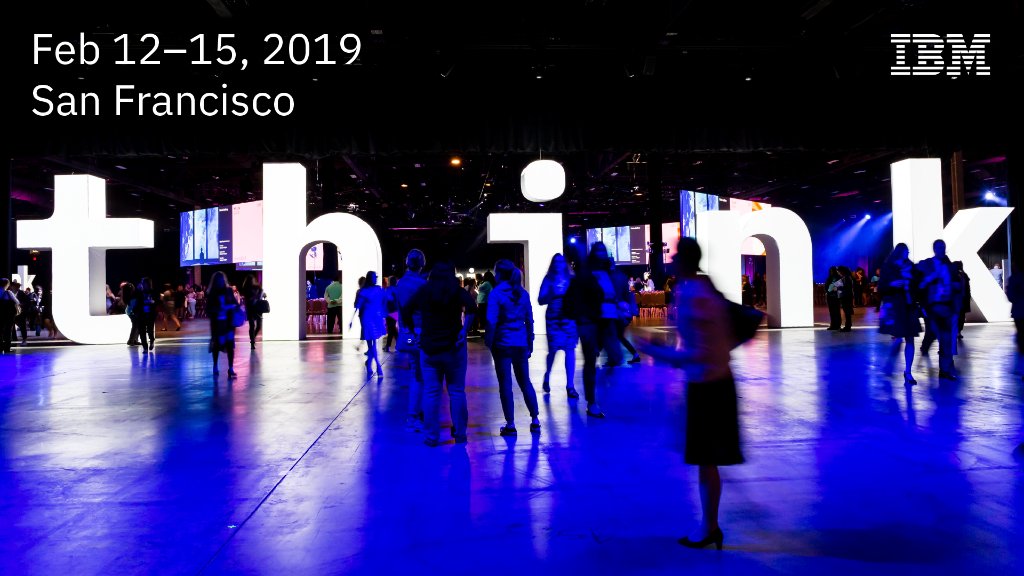 IBM Think
San Francisco, February 12-15, 2019
Think's educational opportunities will give attendees the latest tools and solutions they need to improve and scale their business. Through hundreds of labs, they will take deep dives into AI, cloud, data, security, and other emerging technologies

Global Digital Forum
Santa Clara (California), February 12-13, 2019
Global Digital Forum brings together business and technology leaders to explore the real-world application of Artificial Intelligence (AI), Internet of Things (IoT), Security & Blockchain and Cloud Services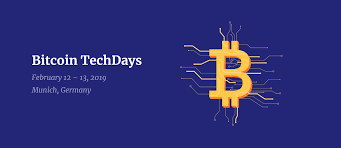 Bitcoin TechDays
Munich, February 12–13, 2019
A range of international Bitcoin researchers and developers will address the local tech/developer as well as the international Bitcoin community

London Blockchain Week
London, February 8-14, 2019
This trend for a more distributed architecture will multiply and expand as the convergence of new technologies and developments such as IoT, 5G, AI, autonomous cars and smart cities, connected things, microdatacenters and Edge facilities, enable new ways of analysing and managing data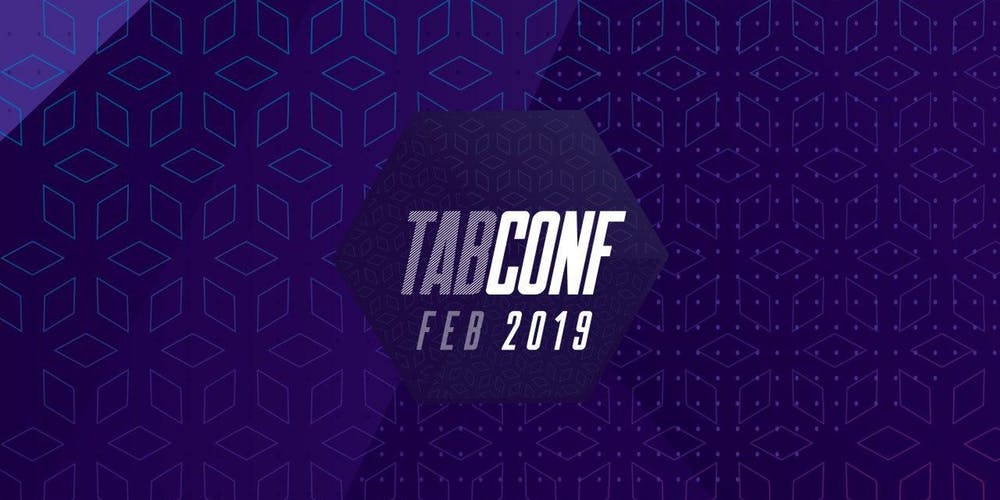 TABConf 2019
Atlanta, February 8-10, 2019
Consisting of legal, tax and strategic advisors whose guidance is critical to the success of any blockchain business. They'll help outline the risks, the opportunities and the penalties imposed by US regulators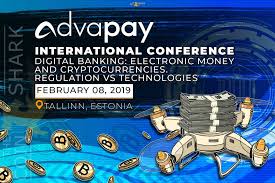 Digital Banking: Electronic Money and Cryptocurrencies
Tallinn, February 8, 2019
Constant changes in the regulation of the payment business, the situation in the global market, emergence of new players – all this makes it necessary to constantly monitor current trends and innovations in order to actively develop the business and find new customers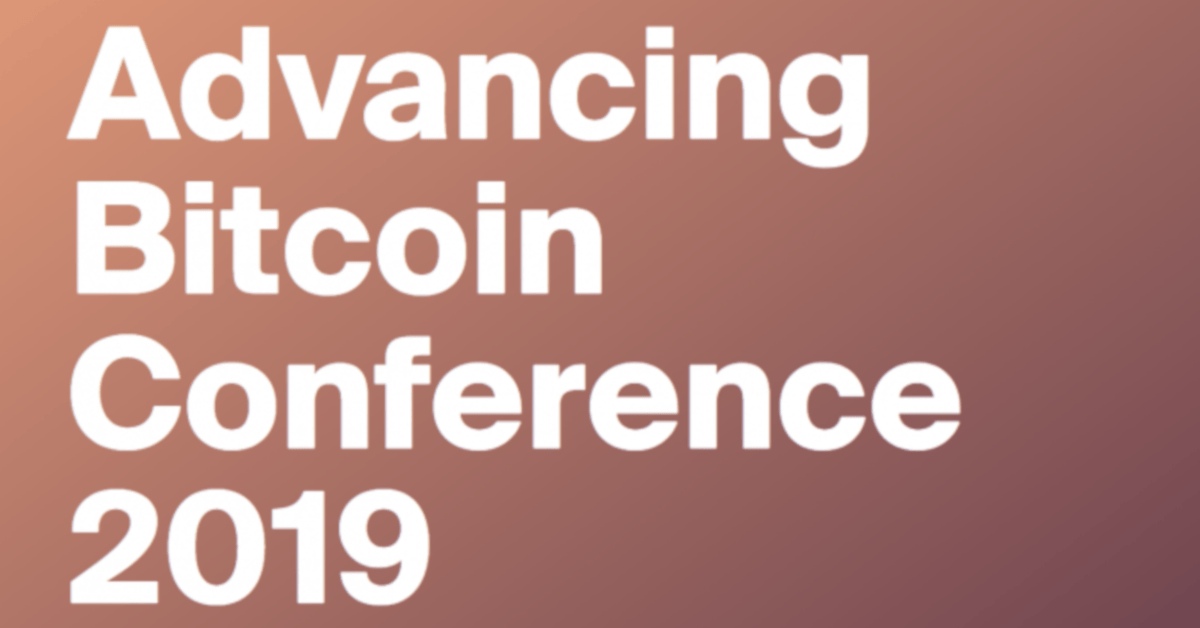 Advancing Bitcoin Conference 2019
London, February 7-8, 2019
Advancing Bitcoin is a new 2 day conference where developers can listen to, learn from, and be inspired by the latest technical developments in the Bitcoin ecosystem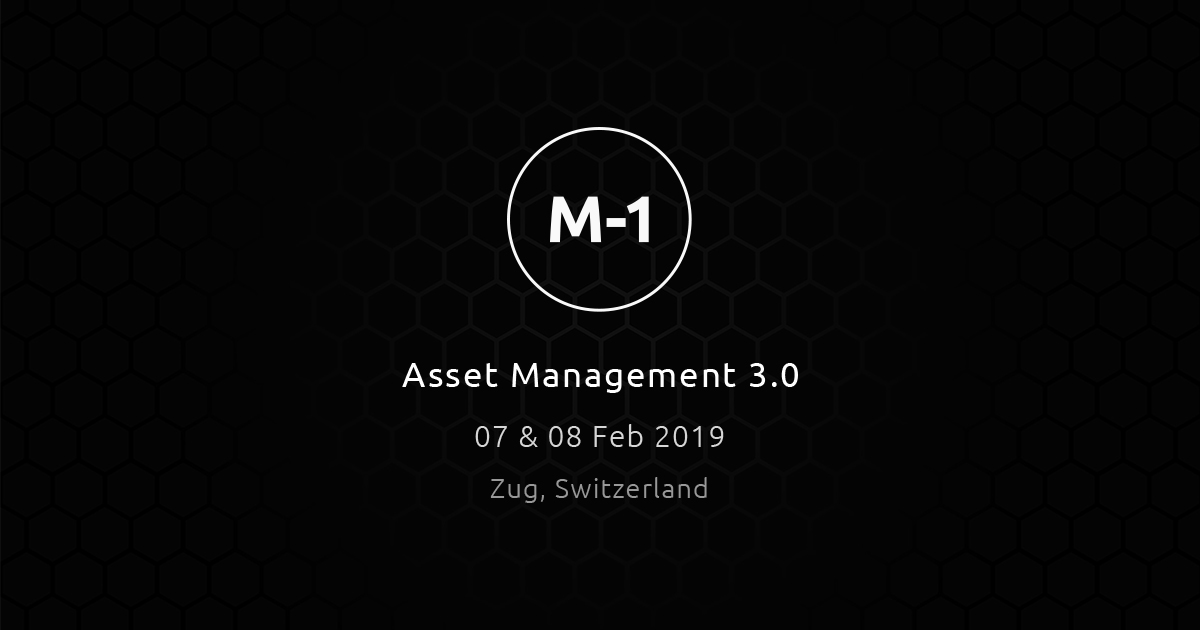 M-1 Asset Management 3.0
Zug, February 7-8, 2019
Some of the topics of the summit are: future of finance, asset tokenization, decentralized Exchanges, trading security tokens peer-to-peer, cryptocurrency, stablecoins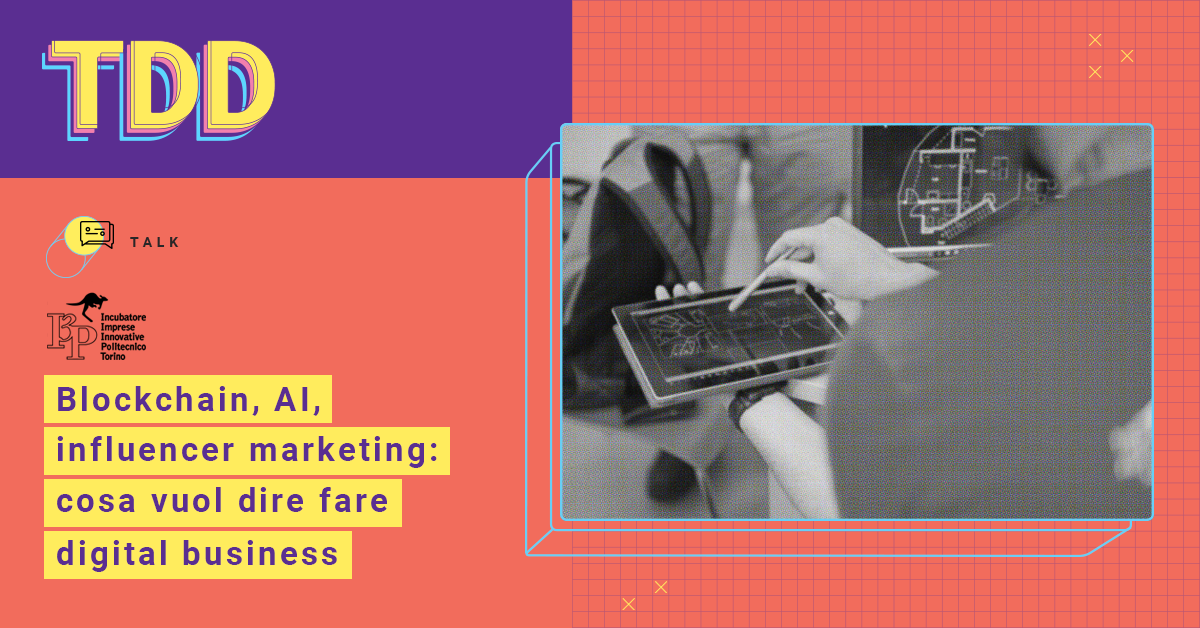 Blockchain, AI and influencer marketing: what digital business means
Turin, February 7, 2019
Startuppers and entrepreneurs who have made digital their business will talk about Artificial Intelligence applied to marketing, influencer marketing and blockchain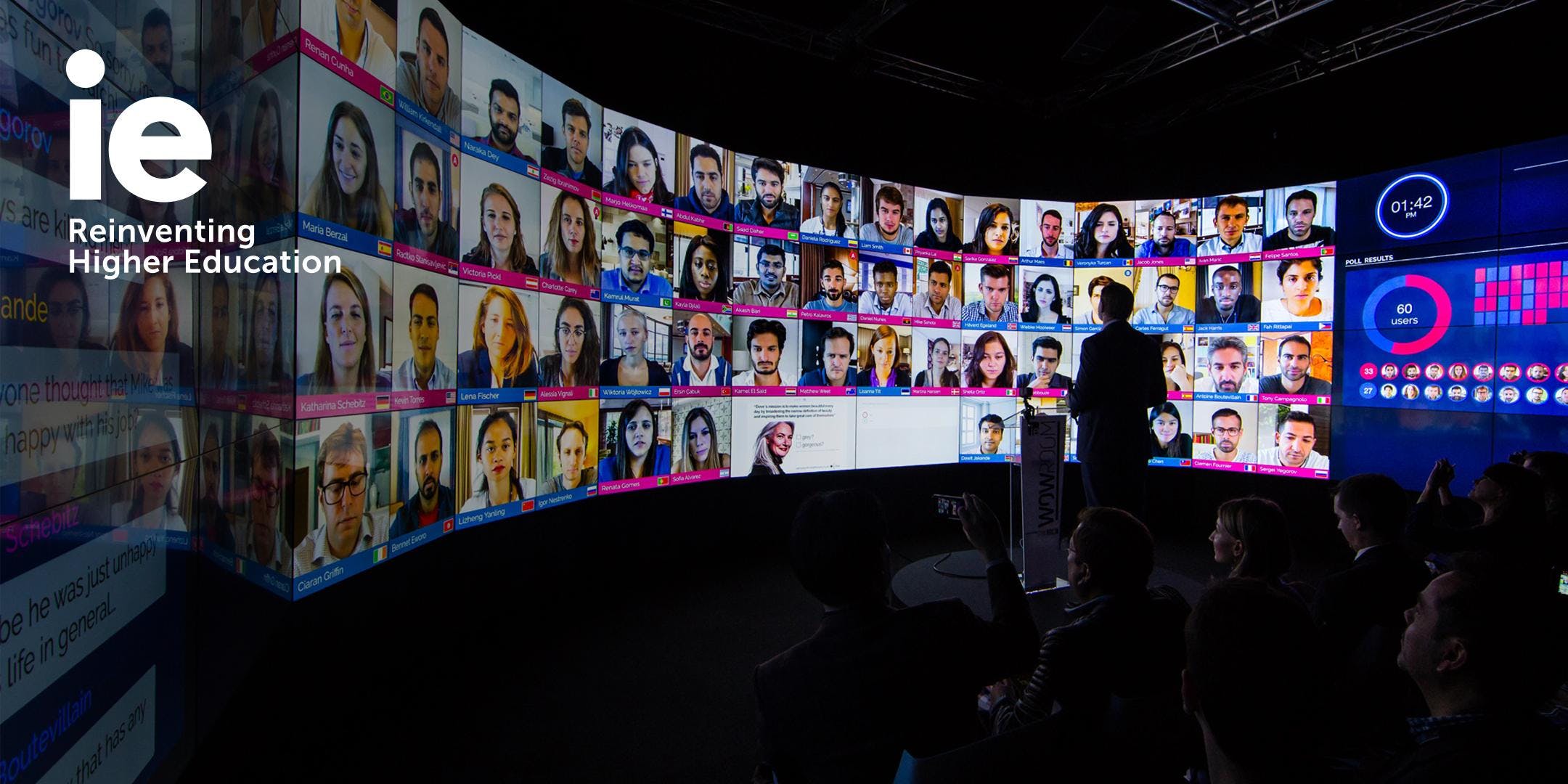 What Will Marketing Look Like in the Age of AI?
Rome, February 7, 2019
Some entrepreneurs are working on technologies such as machine learning or blockchain that will change marketing forever: we must prepare for a future where the "Mad Men" are giving way to the "Math Men".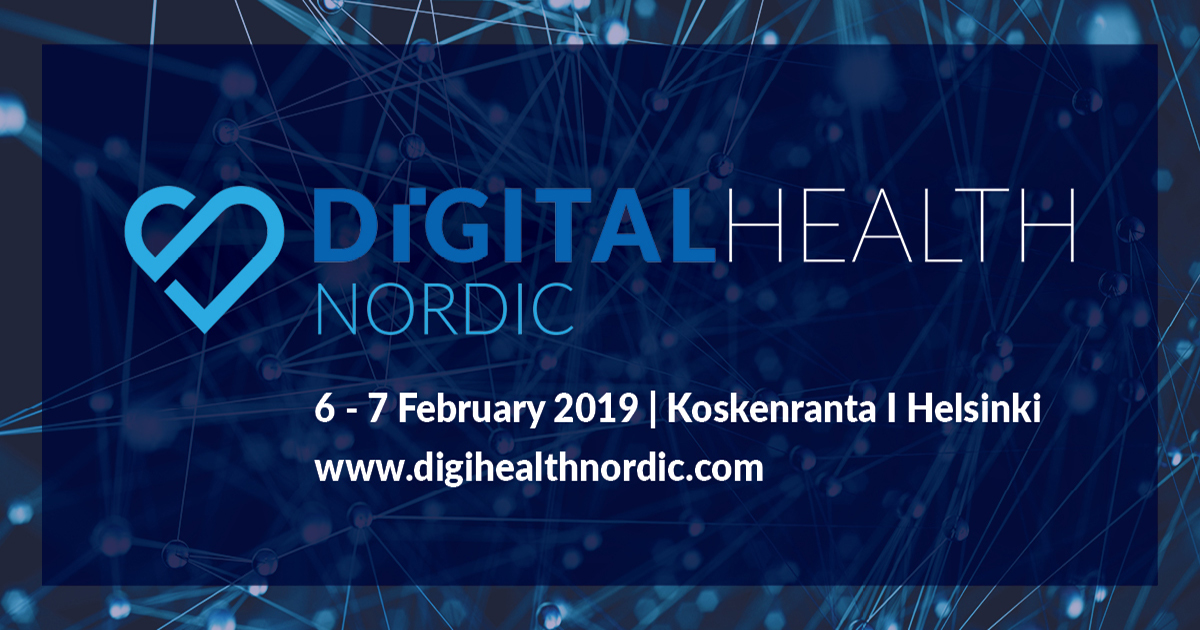 Digital Health Nordic
Helsinki, February 6-7, 2019
The summit provides a unique look at the role of technology in advancing modern medicine, healthcare and wellness.
At the epicenter of technological change, the event provides a chance for everyone in the healthcare industry to learn, network, and share in how tech can help provide better health outcomes.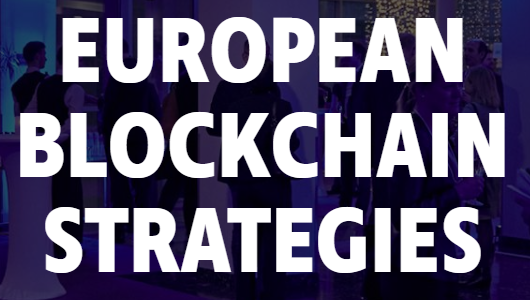 European Blockchain Strategies
Stockholm, Frebruary 6-7, 2019
A conference dedicated to discussing strategies for Blockchain going forward in regards to emerging technologies, risk management and maintaining integrity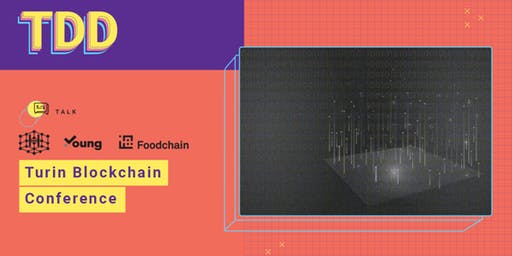 Turin Blockchain Conference
Turin, February 6, 2019
The conference will explain the blockchain benefits for the traceability in the agri-food industry and in the Made in Italy protection. Furthermore, the centralized markets of traditional currencies will be compared to the decentralized one of cryptocurrencies. An open talk will follow with questions and answers between partecipans and experts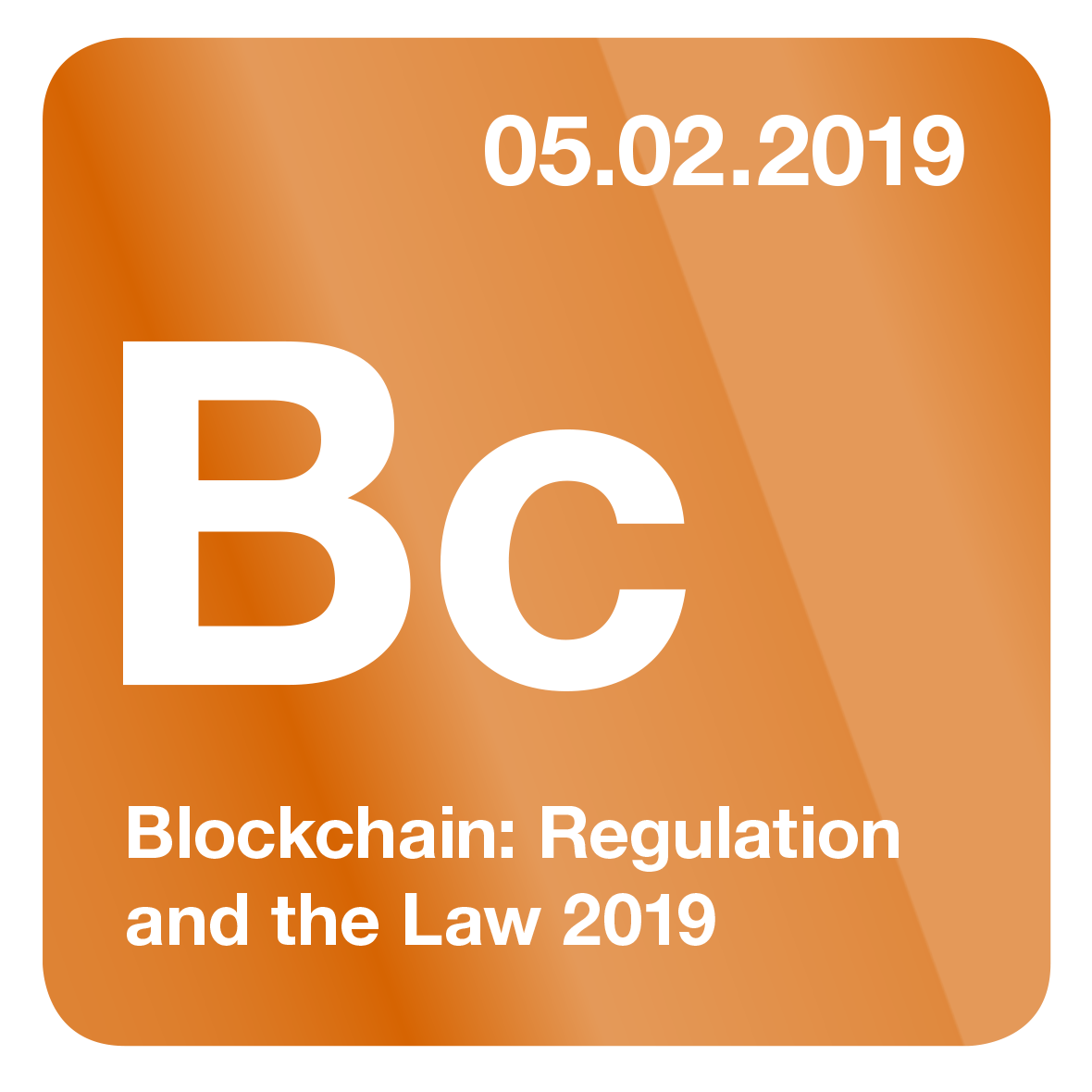 Blockchain Regulation and the Law 2019
London, February 5, 2019
The world's leading legal minds will discuss the future of law and regulation for distributed ledger technologies across business, finance and industry, at this inaugural event designed for senior in-house lawyers and senior executives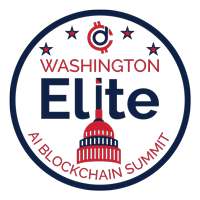 Washington Elite AI Blockchain Summit
Washington, February, 1-2, 2019
There will be speeches from experts in fields such as Artificial Intelligence, augmented reality, virtual reality, ICO's and Blockchain. Speakers includes Bruce Porter Jr., Kent Kristensen, Justin Tabb and many more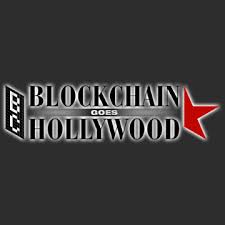 Blockchain Goes Hollywood
Hollywood (Los Angeles), February 1-2, 2019
Saranno presenti i principali investitori di tutto il mondo, che hanno promesso decine di milioni di dollari da investire sulle aziende che parteciperanno al summit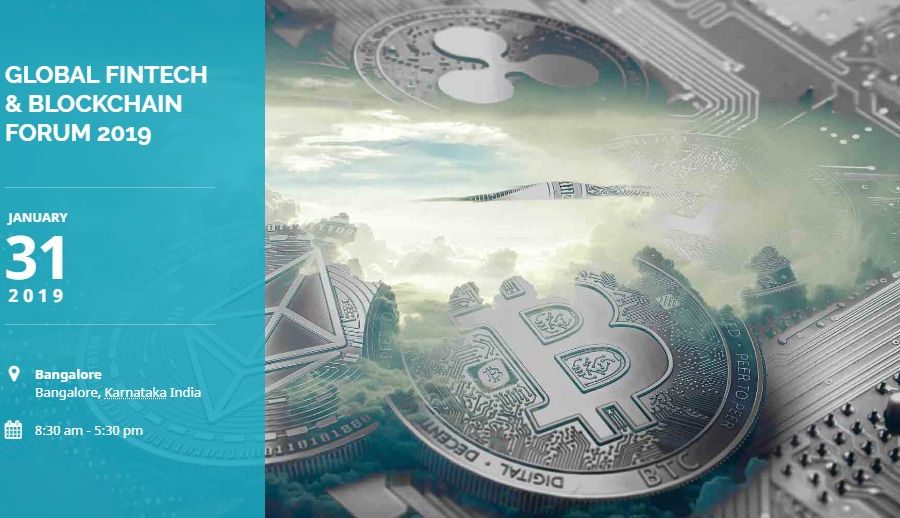 Global Fintech & Blockchain Forum 2019
Bangalore, January 31, 2019
This conference aims at presenting the latest up-to-date topics; by lining up able bitcoin, cryptocurrency and fintech experts; who would share their vision; knowledge and key insights. The forum would discuss the opportunities and challenges spurring this new innovation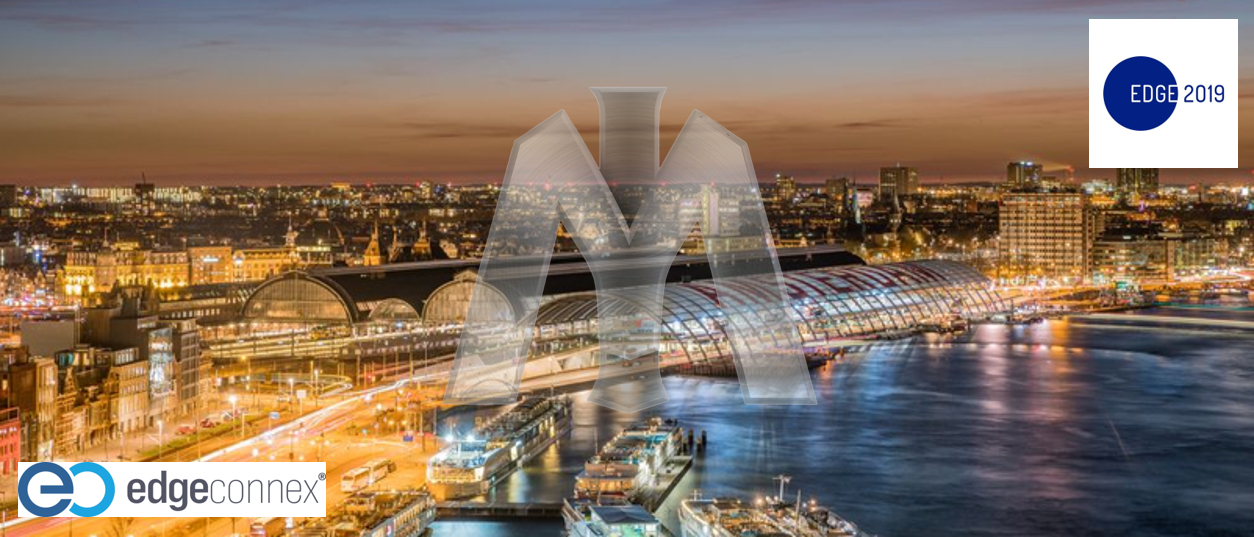 Edge Congress
Amsterdam, January 30-31, 2019
This trend for a more distributed architecture will multiply and expand as the convergence of new technologies and developments such as IoT, 5G, AI, autonomous cars and smart cities.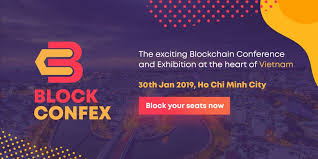 Vietnam Blockchain Confex 2019
Ho Chi Minh, January 30, 2019
The summit will address topics relating industries such as commodity, healthcare, logistics, government, finance legal, regulators and telecommunication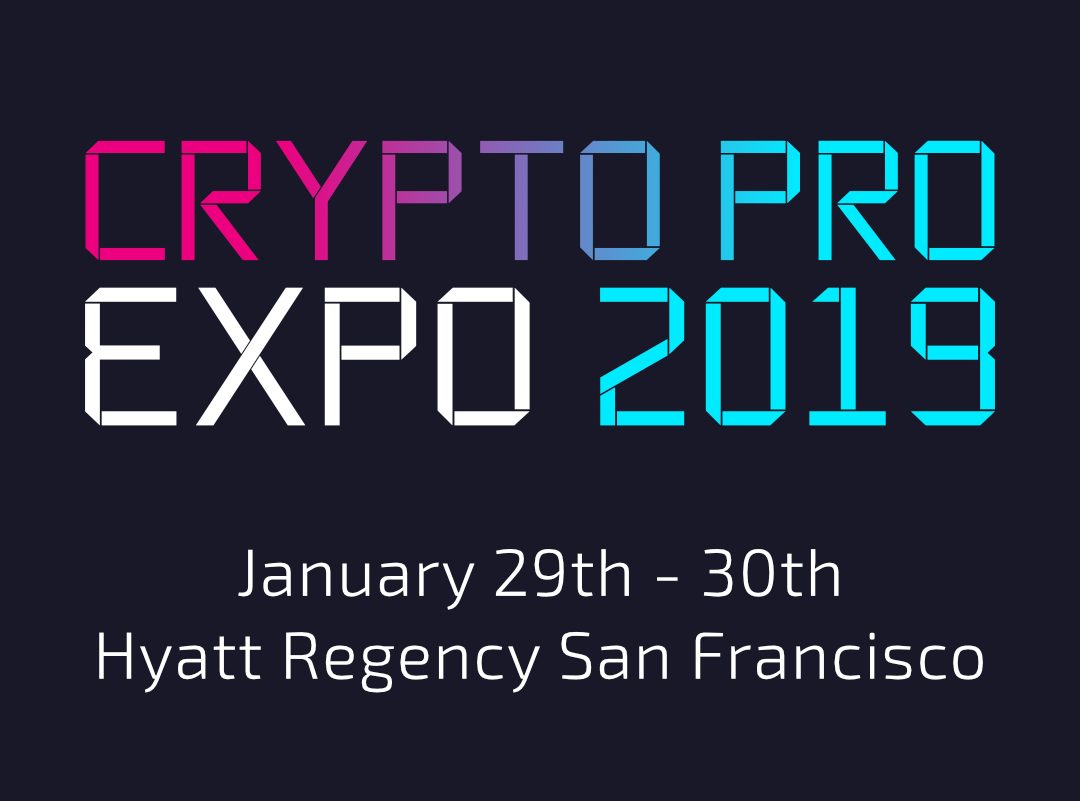 Crypto Pro Expo
San Francisco, January 29-30, 2019
The summit will be attracting more than 4,000 of the brightest and most active minds in the industry. They will deliver keynote speeches, fireside chats, guest panel and breakout discussions, reporting, exhibiting, networking, pitching "the next big thing", and socializing together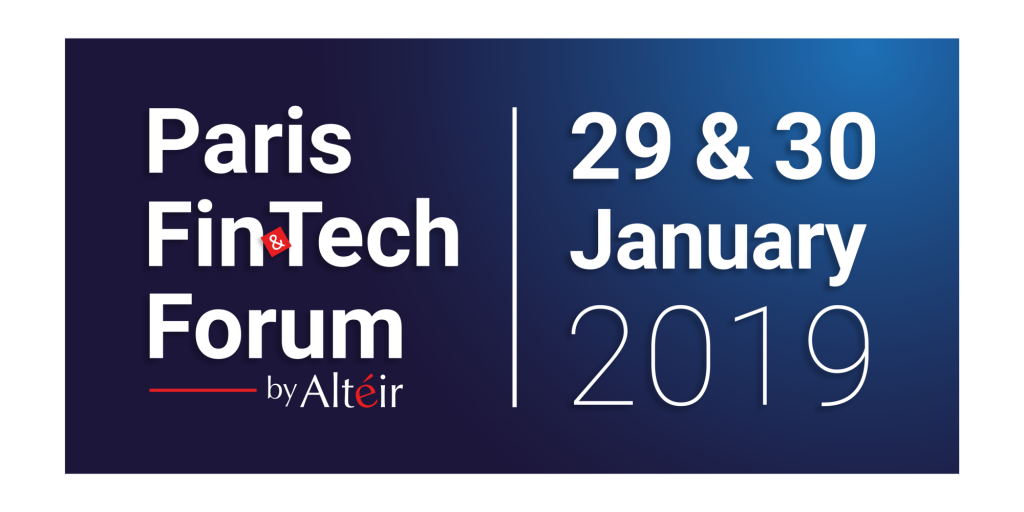 Paris Fintech Forum 2019
Paris, January 29-30, 2019 
This is an event held over 2 days to foster real exchanges between major players from different ecosystems. The main themes will be: regulation & regtech, blockchain & crypto assets, cybersecurity & fraud and insurtech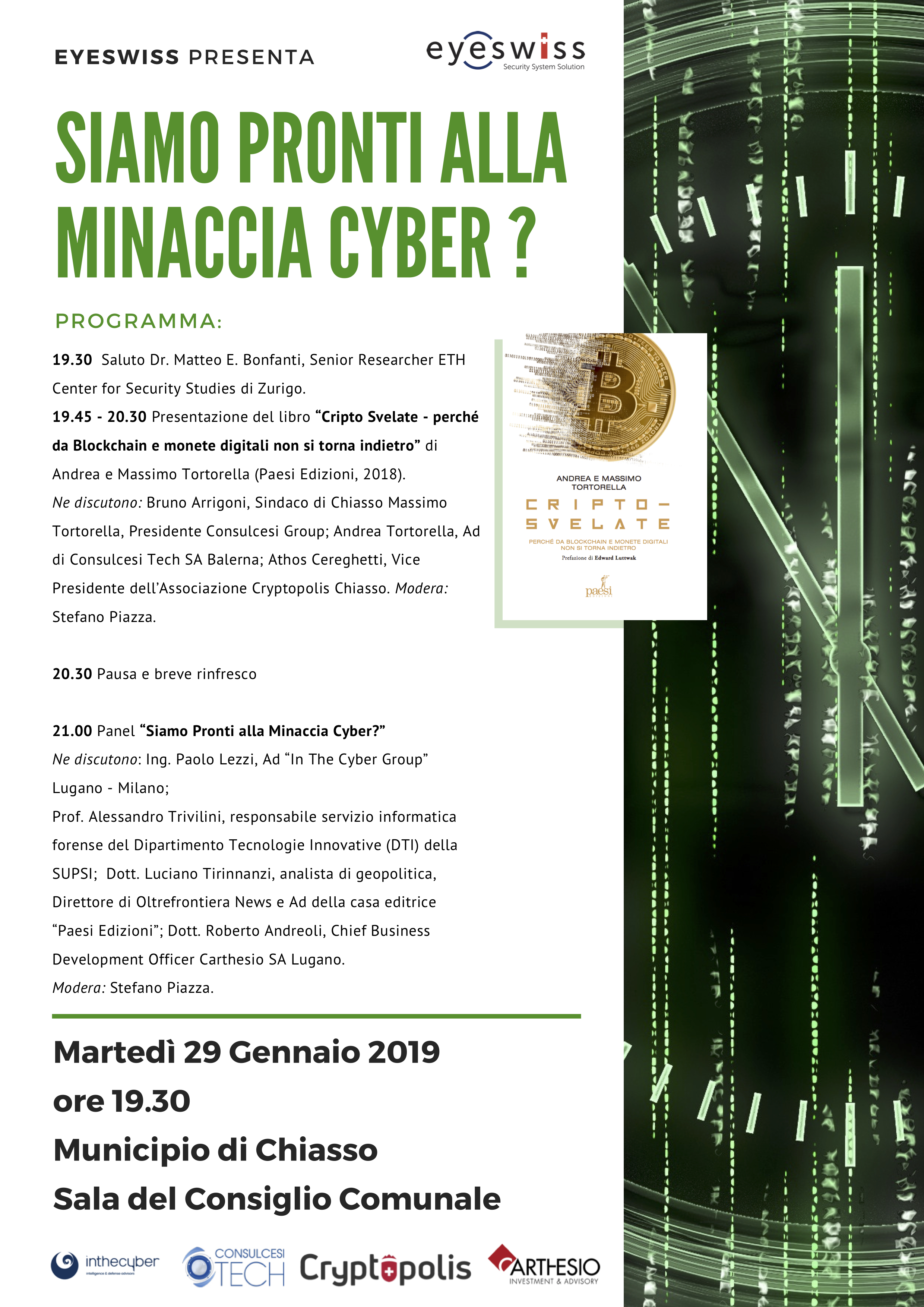 Are we ready for the cyber threat?
Chiasso, January 29, 2019
The meeting is devoted not only to the sensitive issue on the information security, but provides also an overview of the potential of the Blockchain technology thanks to the contribution of Massimo and Andrea Tortorella, respectively President and CEO of Consulcesi Tech SA, during the launch of their book "Crypto-Revelation. Why there is no turning back from Blockchain and digital currencies"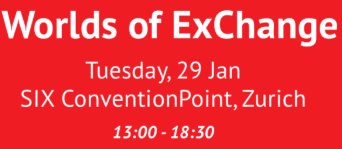 Worlds of ExChange
Zurich, January 29, 2019
Blockchain, cryptocurrencies, digital assets: new technologies are bringing new possibilities and new challenges. Some of the top names in the world of exchange and financial services, both traditional and non-traditional, will be taking part in the summit.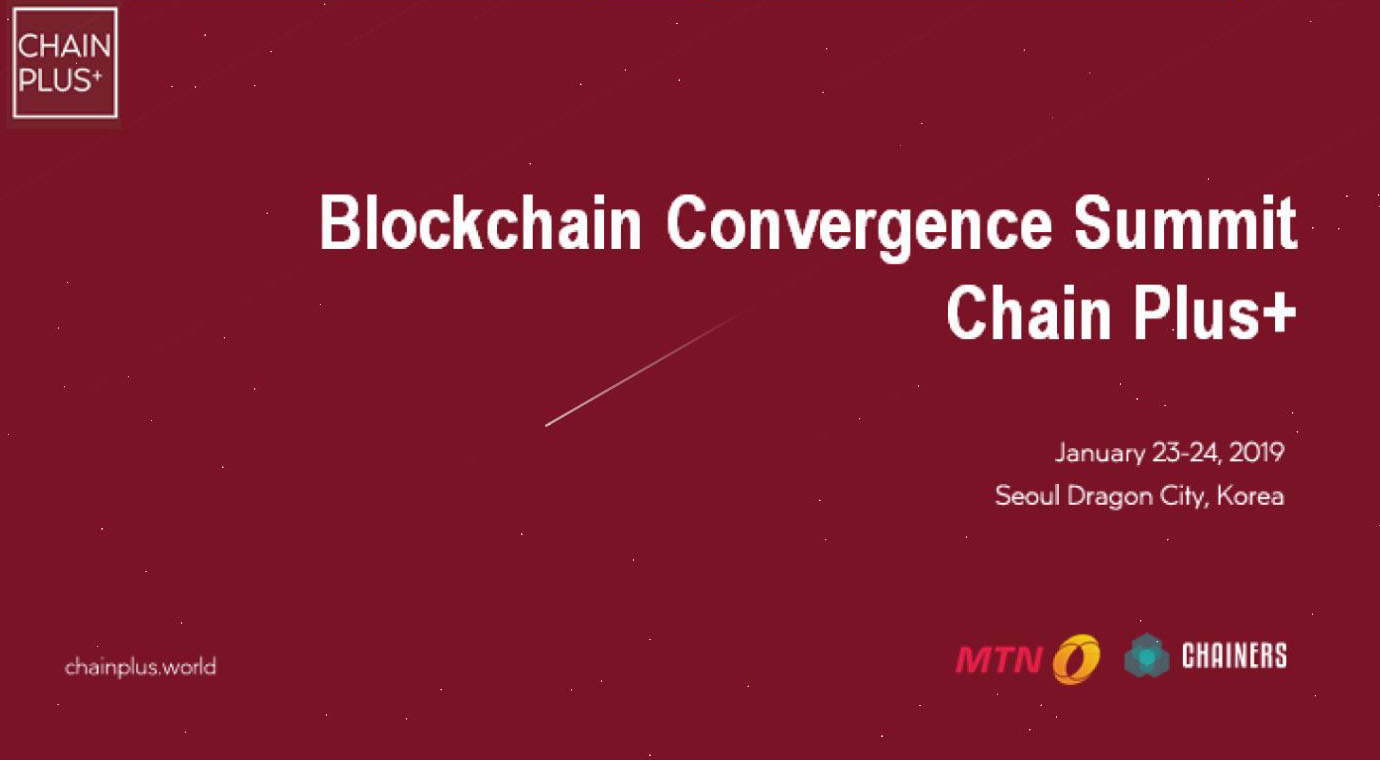 2nd Annual Chainers Blockchain Week 2019
Seoul, January 23-24, 2019
The first important event in Asia dedicated to the blockchain technology. The summit will last two days and it also offers a week-long Business Tour. See you in Seoul.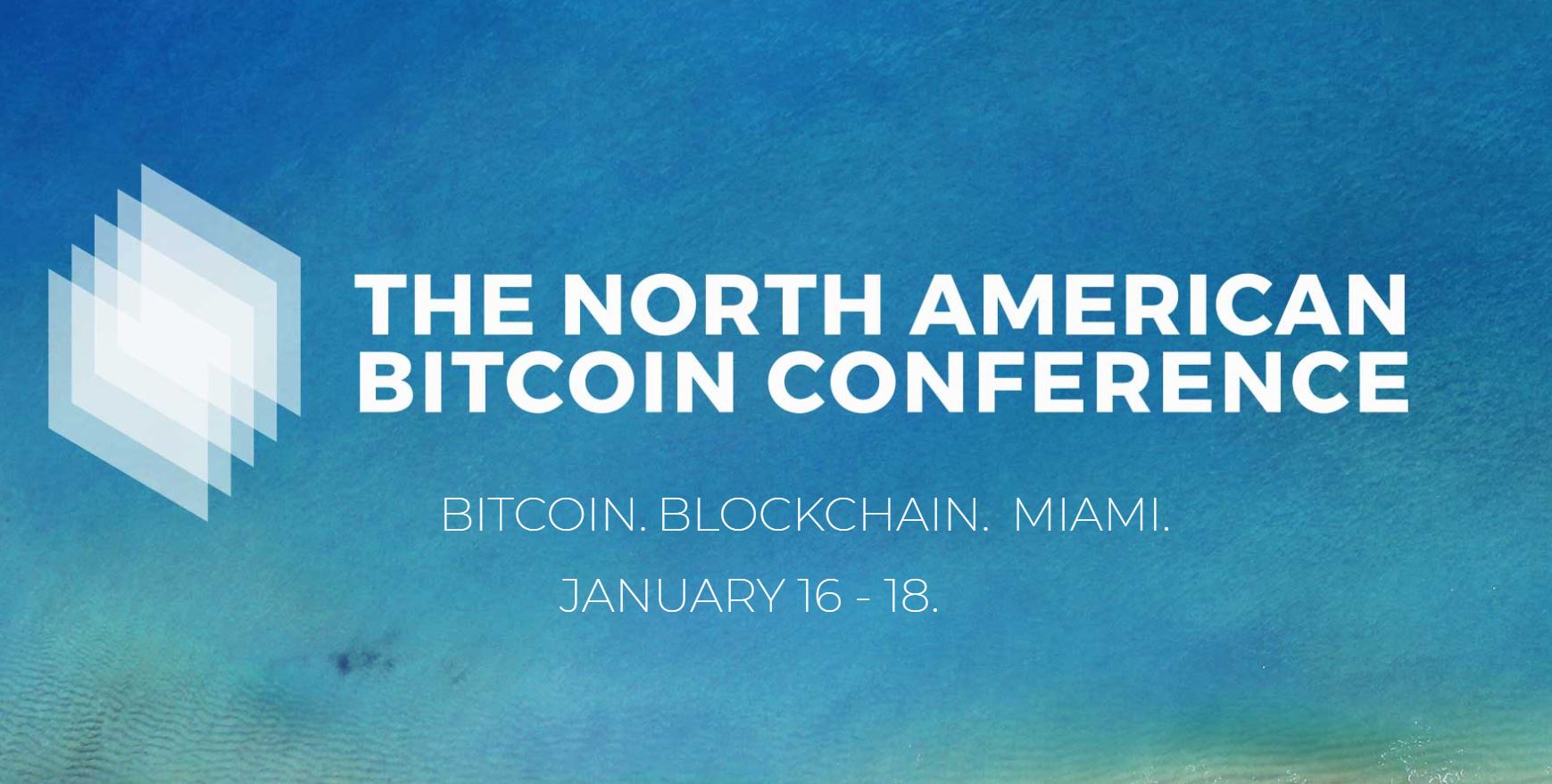 The North American Bitcoin Conference
Miami, January 16-18, 2019
One of the most highly anticipated event about cryptocurrencies in the USA, especially after the great success of last year's edition.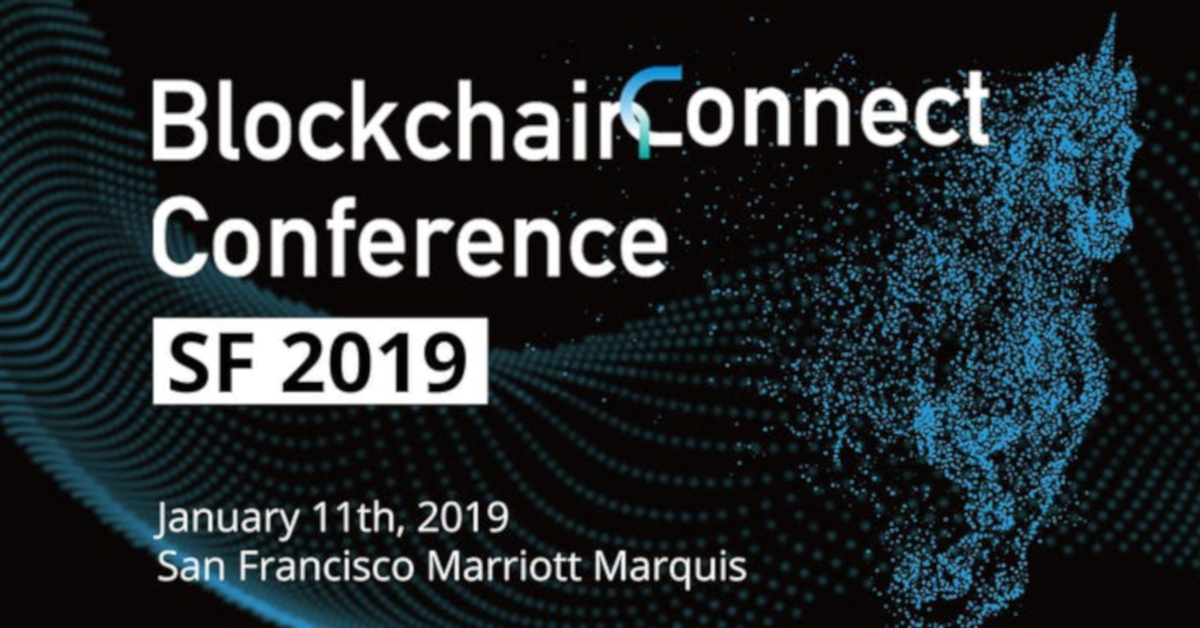 Blockchain Connect 2019
San Francisco, January 11, 2019
The theme of the event is "Academic". The conference will gather the most authoritative blockchain professors around the world, the public chain projects with the most advanced technology, and technical experts, to discuss the most cutting-edge blockchain academic research, problems, and solutions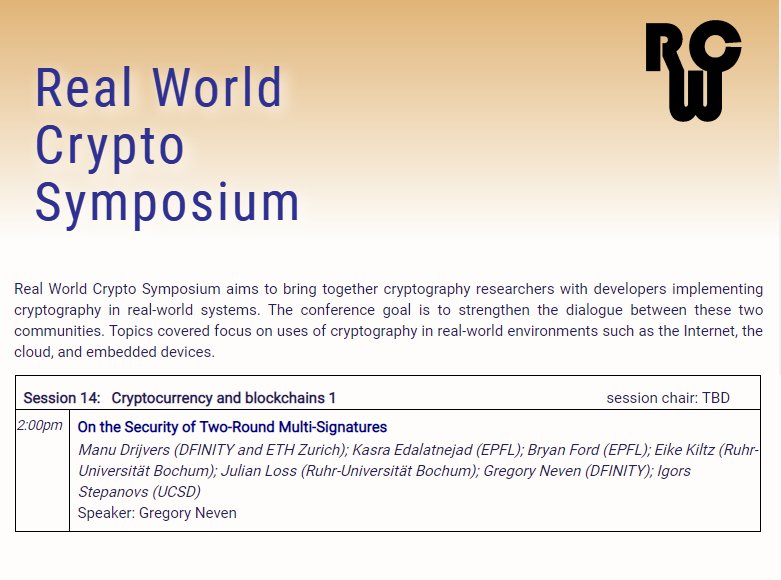 Real World Crypto Symposium
San Jose (California), January 9-11, 2019
The Symposium aims to bring together cryptography researchers with developers implementing cryptography in real-world systems. The conference goal is to strengthen the dialogue between these two communities. Topics covered focus on uses of cryptography in real-world environments such as the Internet, the cloud, and embedded devices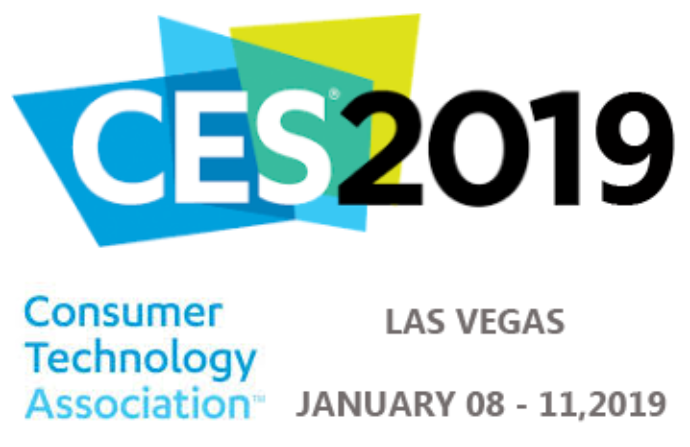 CES Conference
Las Vegas, January 8-11, 2019
CES is the world's gathering place for all those who thrive on the business of consumer technologies. It has served as the proving ground for innovators and breakthrough technologies for 50 years — the global stage where next-generation innovations are introduced to the marketplace. The event attracts more than 150,000 technology enthusiasts and offers the products of over 4000 exhibitors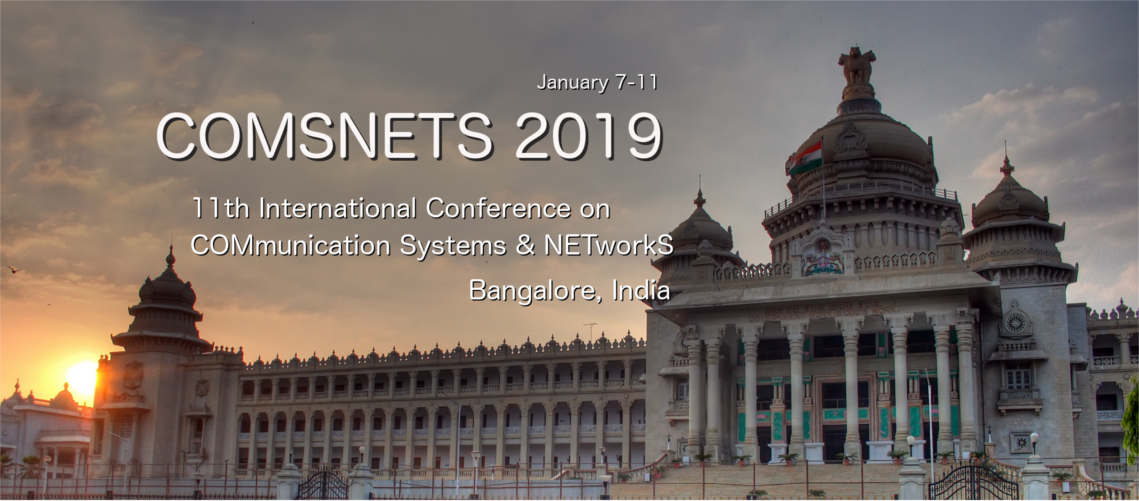 COMSNETS 2019
Bengaluru (India), January 7-11, 2019
The conference will include a highly selective technical program consisting of submitted papers, a small set of invited papers on important and timely topics from well-known leaders in the field, and poster session of work in progress. Focused workshops and panel discussions will be held on emerging topics to allow for a lively exchange of ideas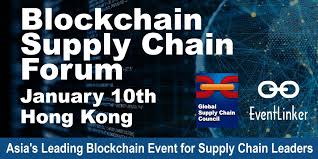 Blockchain Supply Chain Forum
Hong Kong, January 10, 2019
This is a forum connecting blockchain experts, supply chain and logistics decision makers and tech innovators. This intimate gathering will explore how companies are investigating the use and deployment of the technology to help their supply chains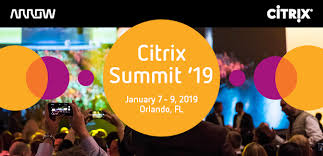 Citrix Summit
Orlando (Florida), January 7-9, 2019
The event will give you the tools and inspiration you need to grow your business and help you succeed in a world of rapid digital transformation

The Digital Money Forum
Venice, January 8, 2019
This is a one day conference and reception that focuses on the transformation of money to digital currencies. The summit and marketplace provides attendees with a look at some of the hottest new products in the fintech, crypto, blockchain and ICO communities, with an eye towards how the road ahead will play out.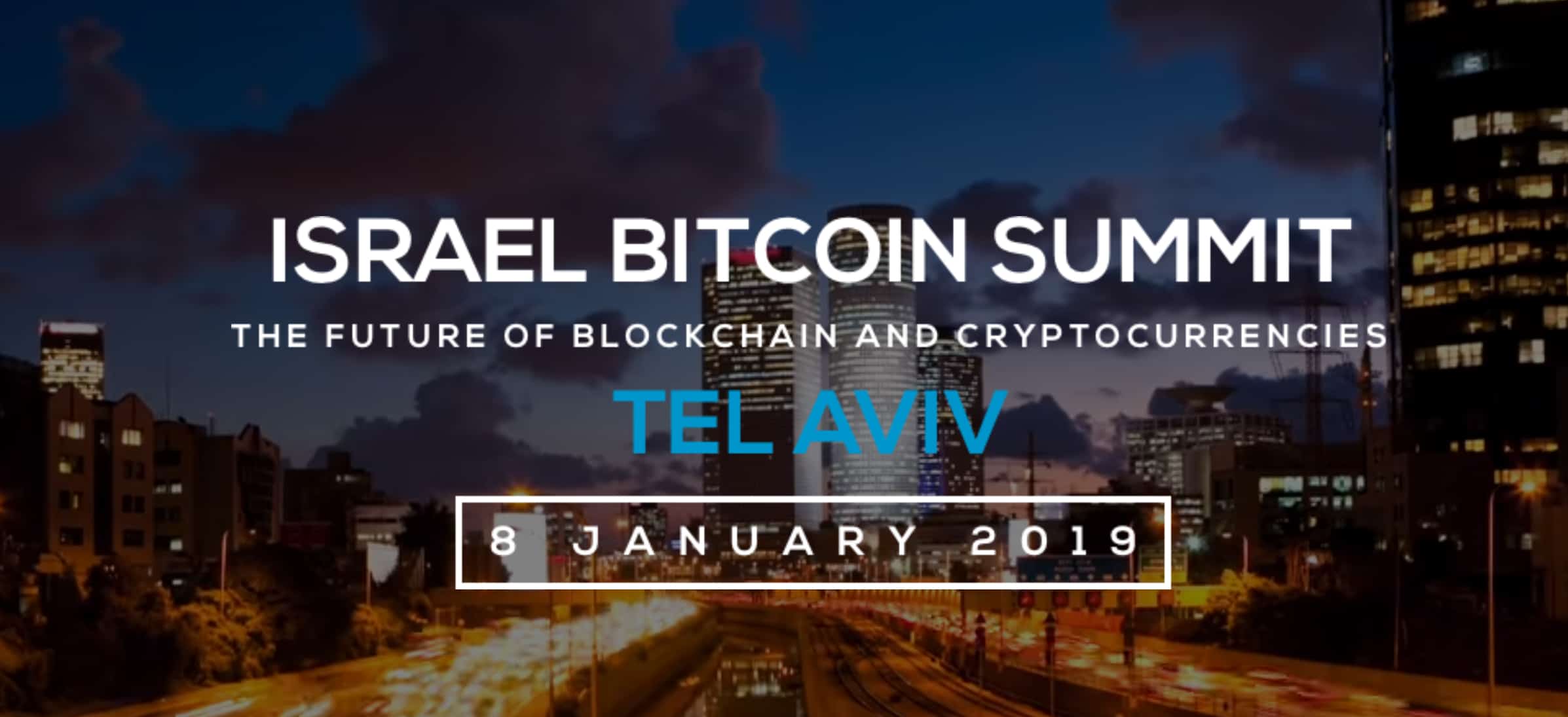 Israel Bitcoin Summit
Tel Aviv, January 8, 2019
The Bitcoin Summit is the largest summit for cryptocurrency holders and companies in the Blockchain Industry in Israel. The summit is expected to attract nearly thousand attendees, delegates, and start-ups in Israel and worldwide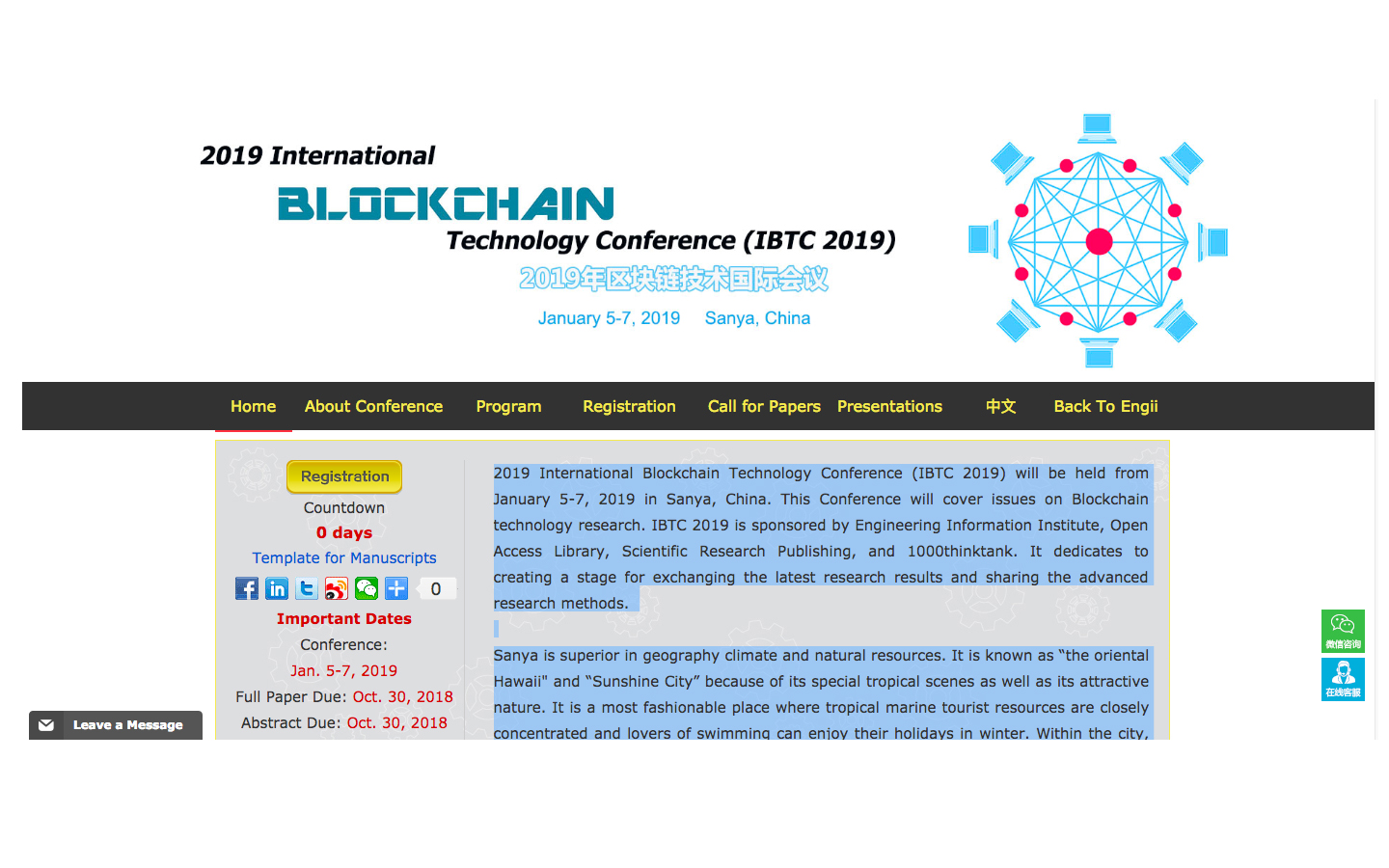 2019 International Blockchain Technology Conference
Sanya (China), January 5-7, 2019
The conference dedicates to creating a stage for exchanging the latest blockchain research results and sharing the advanced research methods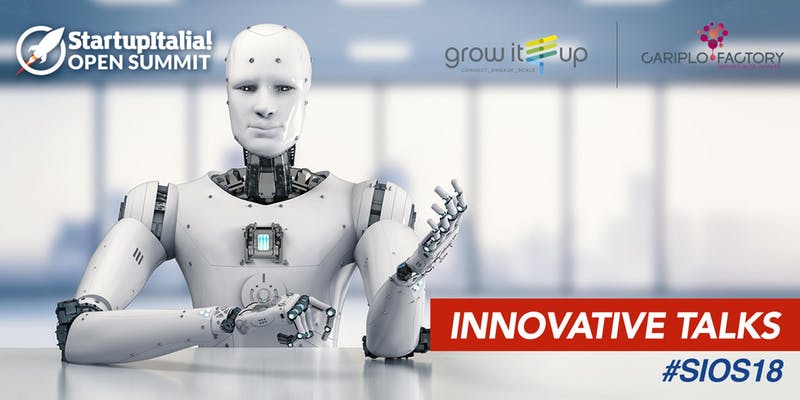 Innovative talks
Milan, December 17, 2018
The players of the Italian innovation will be in live streaming. Best practices, successful case histories, open innovation models: a meeting place for innovative people and companies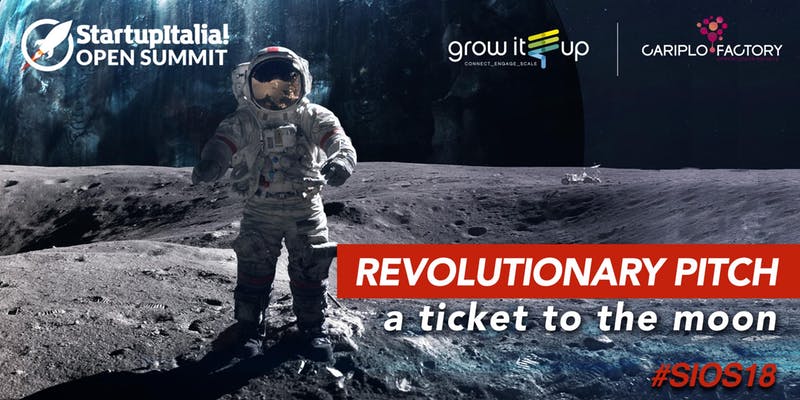 Revolutionary pitch
Milan, December 17, 2018
All about the hot digital technologies: virtual, augmented & mixed reality, digital platforms, applied Artificial Intelligence & machine learning, Internet of Things, blockchain & payment systems, security and service architecture, big data & analytics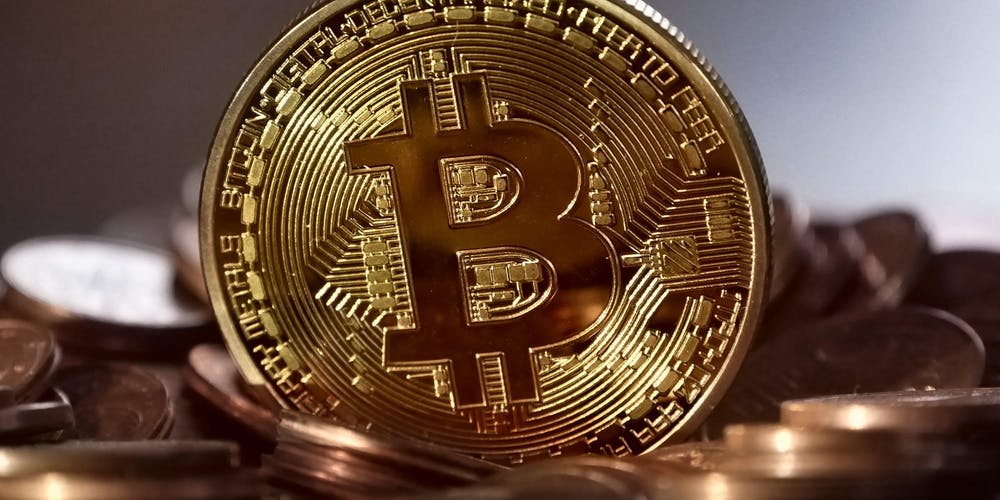 iKnow
Milan, December 17, 2018
Discovering bitcoin: what is its relevance as investment asset and in the history of money? Prof. Ametrano, host of iBicocca, will talk about blockchain and bitcoin, how they are revolutionizing the history of money and investment systems.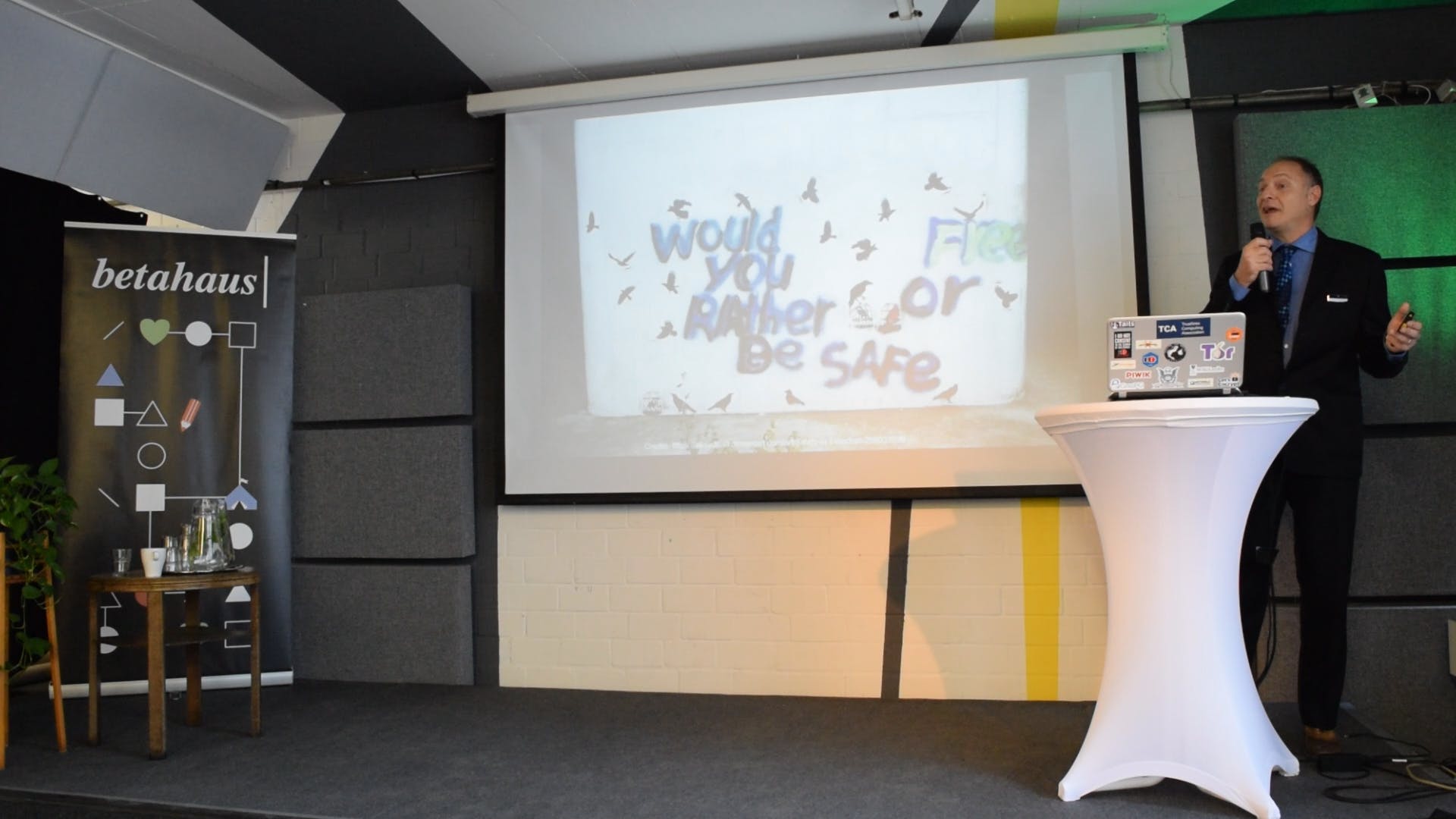 Free and Safe in Cyberspace - Rome Edition 2018
Rome, December 16, 2018
Delegates from major enterprises and banks will be able to learn and question their potential to deliver a whole new level of mitigation of the costs deriving from cybercrime and GDPR mandatory disclosure requirements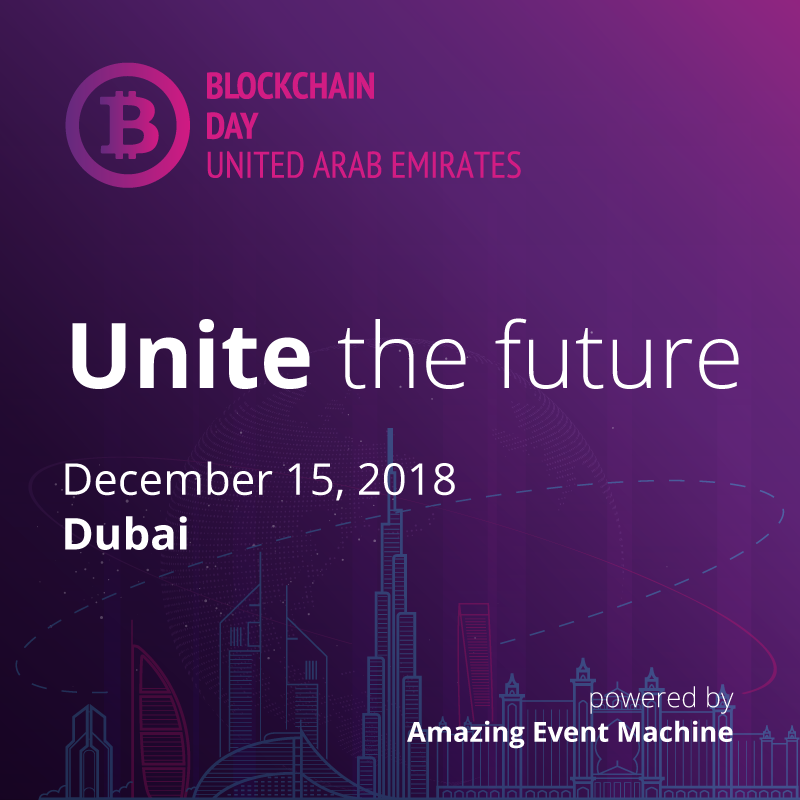 Blockchain Day Emirates
Dubai, December 15, 2018
Blockchain Day Emirates is created with expressing hope for further collaborations with forward-thinking countries, cooperating in setting up projects, exchanging information and cross-testing each other's prototypes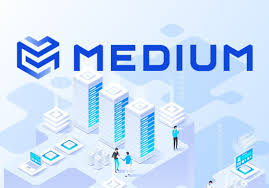 First International Conference with Technology Demonstration
Seoul, December 14, 2018
The first research result of the ASIC (Application-specific Integrated Circuit)-based high performance blockchain project and technology demonstrating will be presented on the conference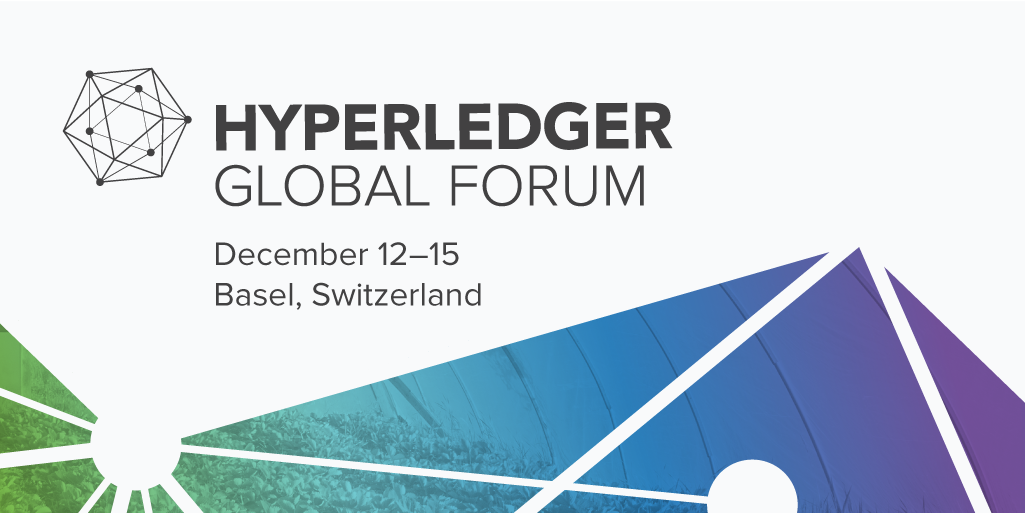 Hyperledger Global Forum
Basel, December 12-15, 2018
The convention will feature a wide variety of speakers, both business and technical. Hence, there will be an abundance of educative and interactive content for individuals who intend to further their understanding of enterprise blockchain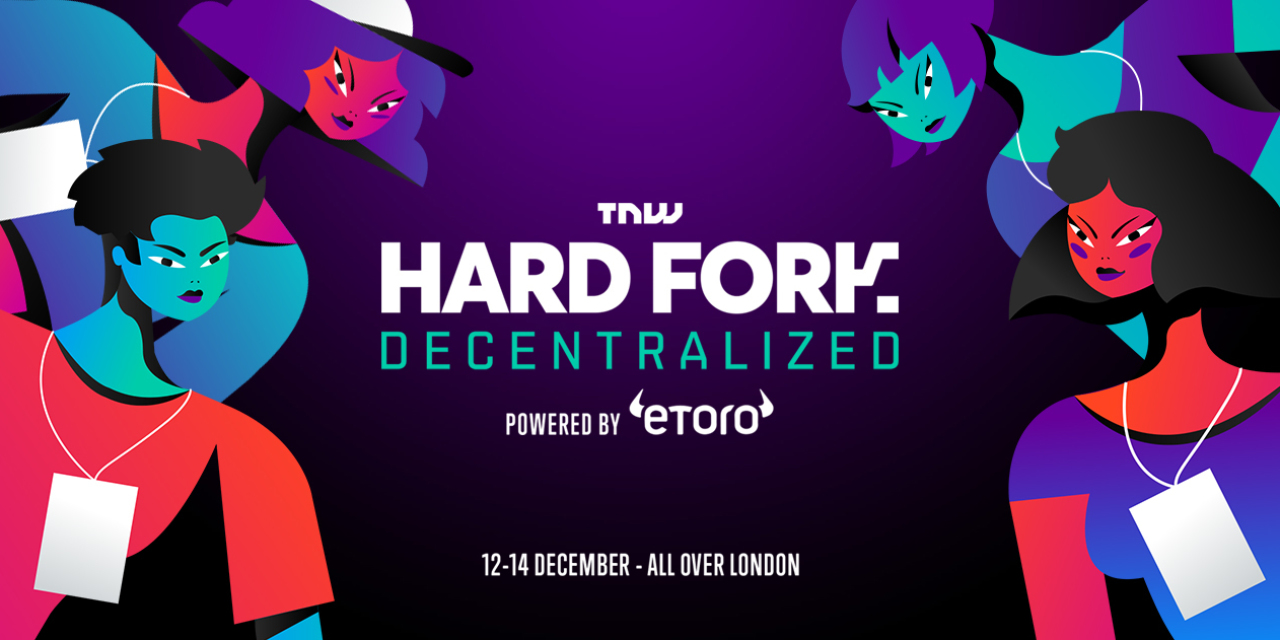 Hard Fork Decentralized
London, December 12-14, 2018
Hard Fork Decentralized works with the crypto, blockchain and tech community to take over London, transforming the city into an interactive hub. See inside leading blockchain, crypto, and finance companies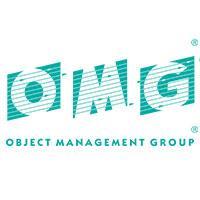 BPMN, Blockchain, Retail, Data Governance and IIoT Events
Seattle, December 10-14, 2018
The Special Events program includes: blockchain and distributed ledger technology, data governance forum, IoT at work (focus on energy) and retail innovation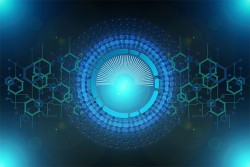 European IPR Helpdesk Annual Event 2018
Brussels, December 12, 2018
European IPR Helpdesk Annual Event 2018: Digital Transformation – Intellectual Property (IP) and Blockchain Technologies aims to raise awareness and foster exchange on the role of Blockchain technology in the future of IP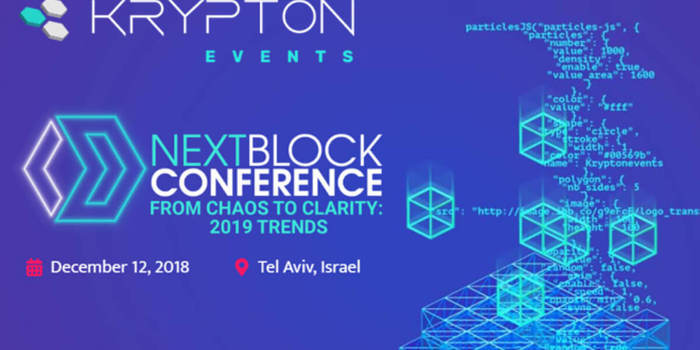 NEXT BLOCK Conference
Tel Aviv, December 12, 2018
NEXT BLOCK prides itself in bringing together the best minds, leaders, and visionaries from the crypto and blockchain space. For you, this translates into amazing networking opportunities and a chance to develop relationships that can make all the difference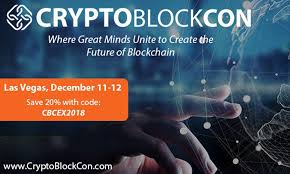 CryptoBlockCon Las Vegas
Las Vegas, December 11-12, 2018
CryptoBlockCon convenes hundreds of cryptocurrency and blockchain industry participants to discuss the future benefits & possibilities of blockchain technology & crypto assets. CryptoBlockCon's traveling events showcase companies who are using blockchain to improve industries with increased efficiency, security and transparency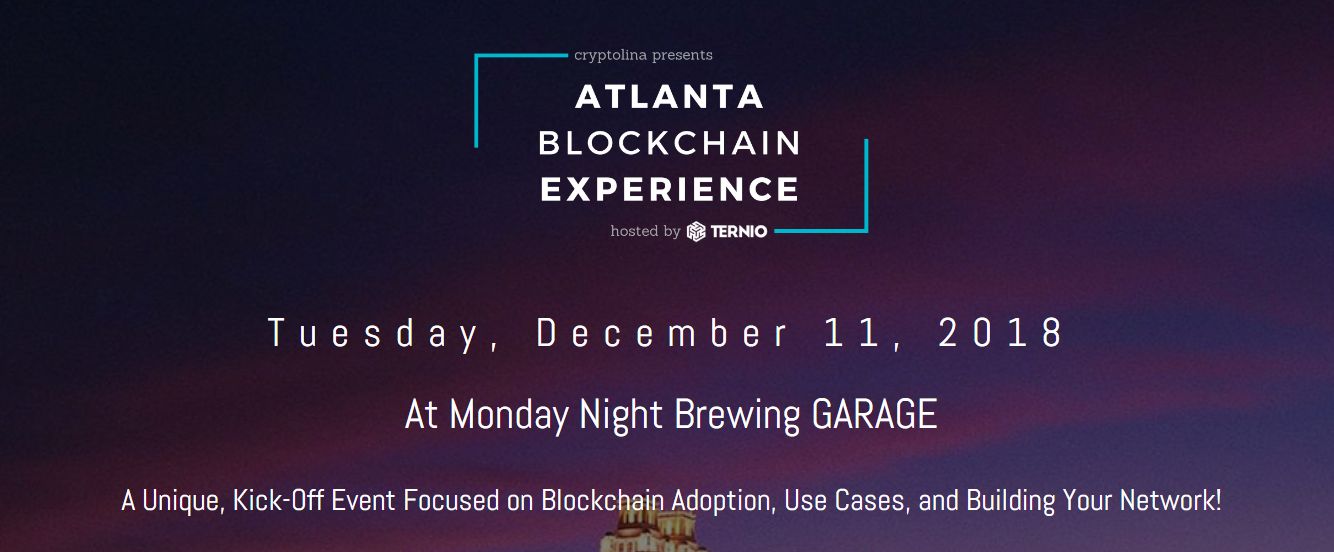 Atlanta Blockchain Experience
Atlanta, December 11, 2018
The conference will feature a full day of education, innovation, networking, and more with an amazing speaker line-up, provided lunch, an evening social event, and many other surprises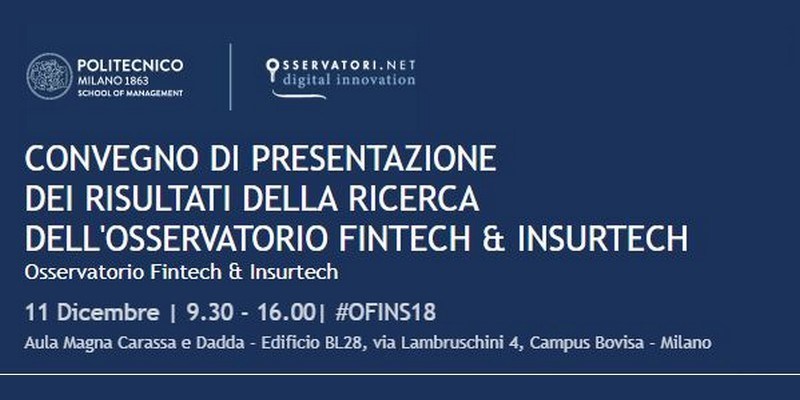 Fintech & Insurtech
Milan, December 11, 2018
Some topics of the research by the Fintech & Insurtech Observatory on digital innovation in the financial and insurance fields are: all the developments of digital innovation in banking and insurance, Open Finance Journey phenomenon, analysis of the fintech & insurtech startups and possible business models. The research also looks at the effects of the blockchain in banking and insurance, digital wealth management projects and services

Toronto CIO Executive Summit
Toronto, December 10-11, 2018
Blockchain presents an enormous opportunity for business-focused CIOs, but the depth of awareness around its potential remains fragmented at best – even at the executive level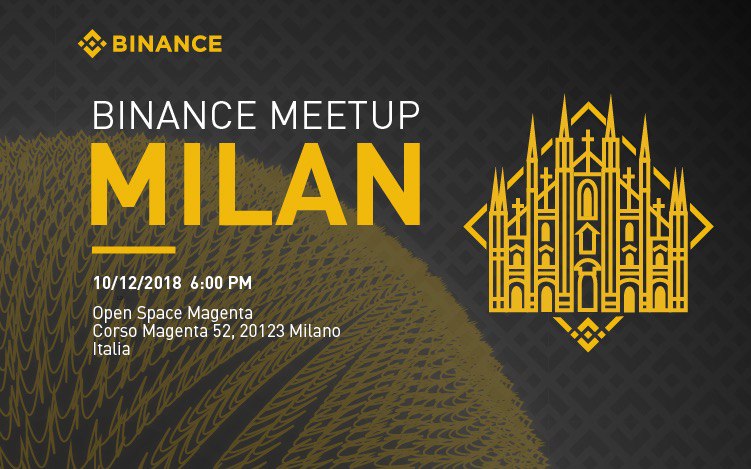 Binance Meetup Milan
Milan, December 10, 2018
Some of the topics will be: qualities of cryptocurrency exchanges; Binance and its ecosystem; Trust Wallet, Binance's official wallet; view on the Blockchain; "Traders VS Holders" – questions and answers on the subject by our "angels"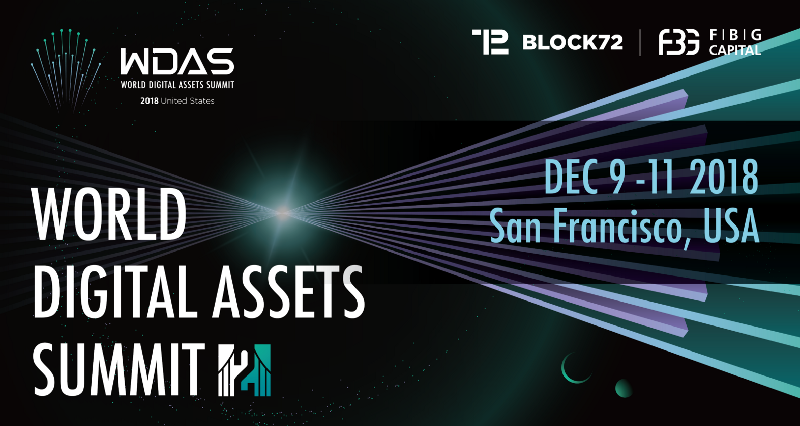 World Digital Assets Summit
San Francisco, December 9-11, 2018
World Digital Assets Summit 2 ("WDAS 2 ") San Francisco 2018 is an annual conference designed to showcase the most cutting-edge and forward-thinking trends, technology and projects within the blockchain space by bringing together thought leaders, educators, legislators and enthusiasts as well as combining the world of innovation with real-life applications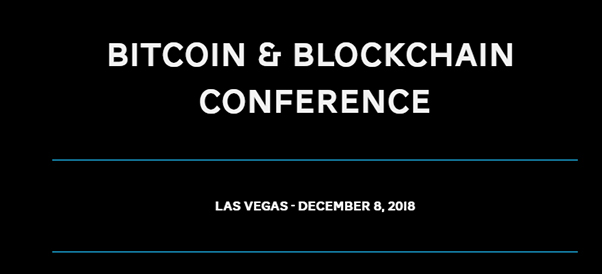 NAC3 - Bitcoin and Blockchain Conference
Las Vegas, December 8, 2018
NAC3 is the most anticipated blockchain conference on the west coast: investment workshops, network with industry legends and big announcements. Some topics: State of the (Crypto) Union, the importance of governance and bitcoin, futures and the SEC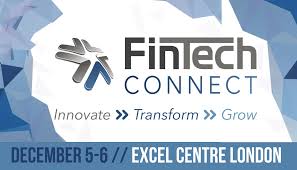 FinTech Connect Global 2018
London, December 5-6, 2018
FinTech Connect is the leading event which large teams from major banks, insurers, capital market firms and investors attend to assess and make informed buying decisions on the latest innovations that are changing the face of the sector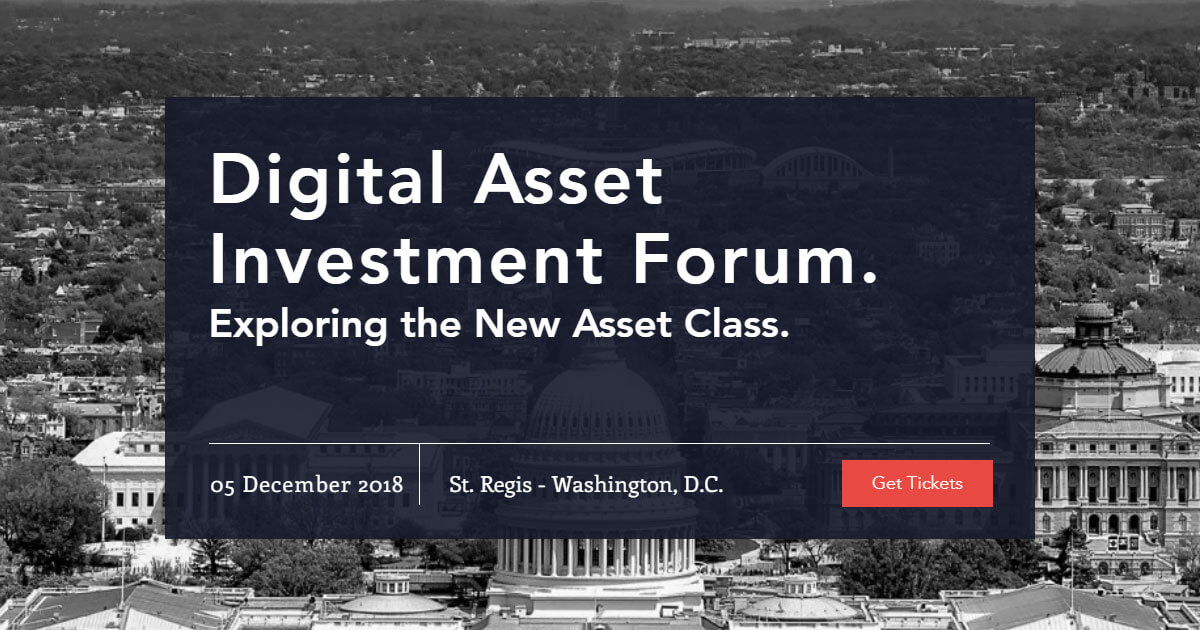 Digital Asset Investment Forum
Washington, D.C., December 5, 2018
The forum focuses on topics relevant to investors, financial professionals, and family offices, such as investment strategies, usage of financial derivatives, and impact of regulations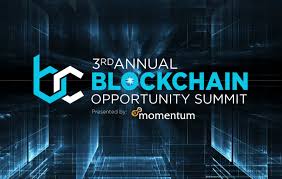 Blockchain Opportunity Summit
New York, December 4-5, 2018
The Blockchain Opportunity Summit helps major organizations transform their processes via Blockchain technology. At this event brand leaders will share their case studies and collaborative problem-solving workshops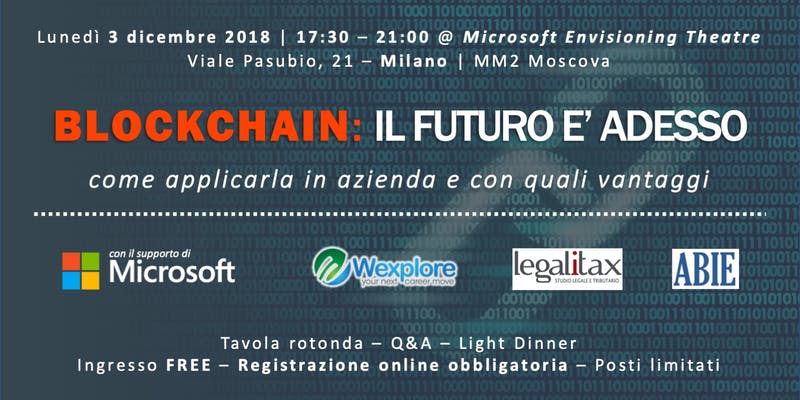 Blockchain: the future is now
Milan, December 3, 2018
How firms can apply blockchain technology? Some business men will attend the event to present their own case histories and outline winning methods and solutions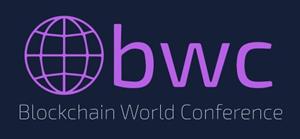 Blockchain World Conference
Hollywood (Florida), December 2-5, 2018
The BWC has sought out to solidify the Blockchain community in an immersive and engaging event experience. It is dedicated to implementing world-class networking and collaboration to help bolster the future of the global blockchain industry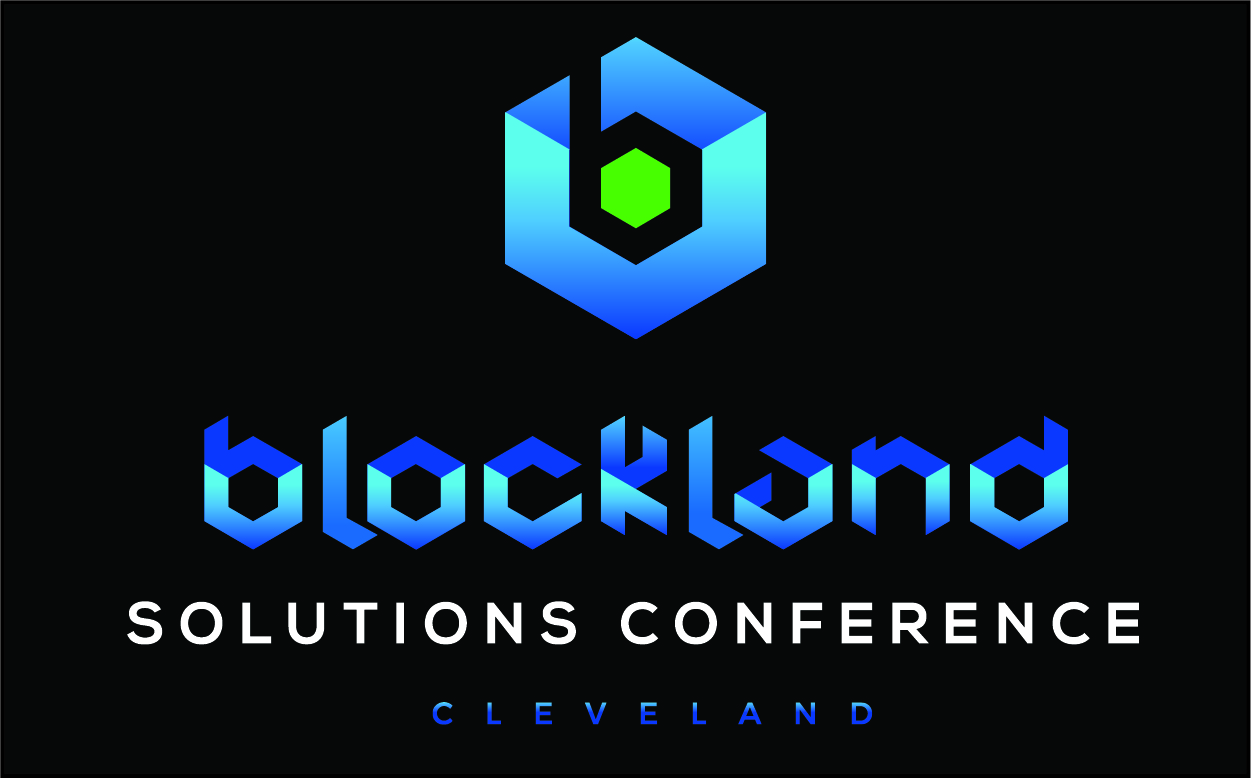 Blockland Solutions Conference
Cleveland, December 1-4, 2018
Solutions is one of the first blockchain education conferences to provide experiential learning through hands-on coding and real-world problem solving with a focus on solutions for business and government applications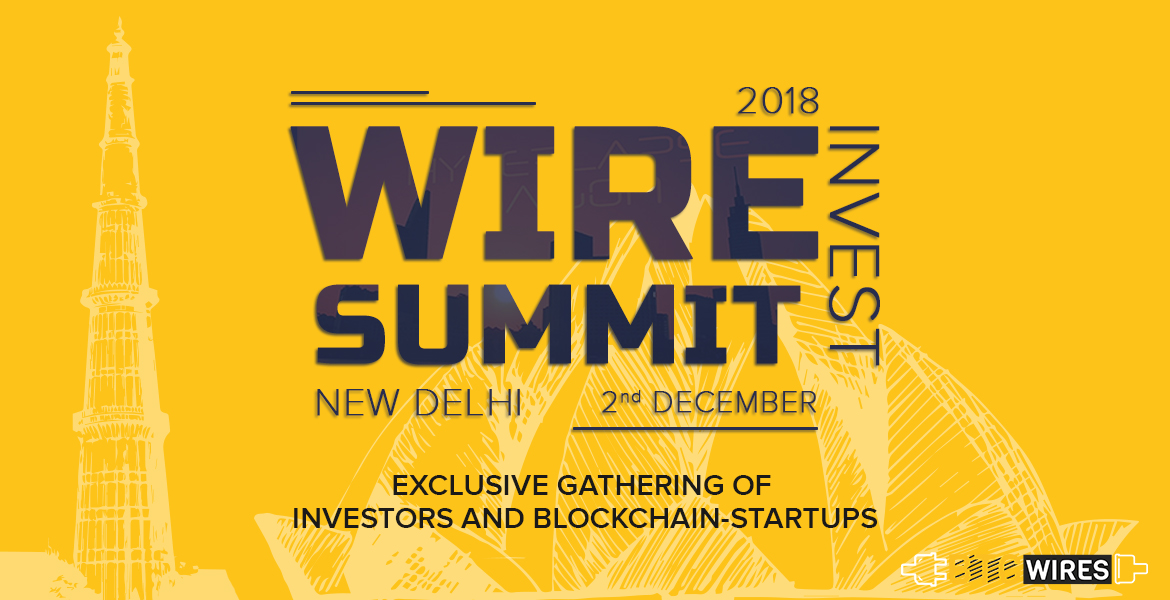 WIRESUMMIT 2018 (Investor Edition)
New Delhi, December 2, 2018
A particular process devised for participation in the event enables both startups and investors to be shortlisted before the Summit-based upon their Value proposition and Investment portfolio respectively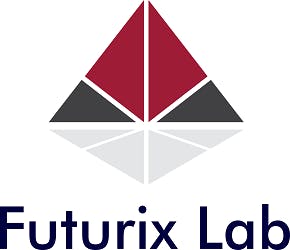 Blockchain Futurist Summit
Milan, December 1, 2018
"Blockchain Futurist Summit" aims at making it possible for futurists to challenge the market, discuss and present their ideas and projects to a crowd of over 250 very young crypto enthusiast and potential investors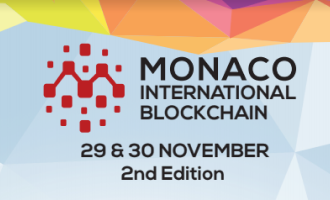 Monaco International Blockchain
Monaco, November 29-30, 2018
M.I.B. is born from a desire to connect in a privileged setting local and international actors of the Blockchain ecosystem, as well as to showcase multiple projects and initiatives related to Blockchain technologies, ICO and DLT.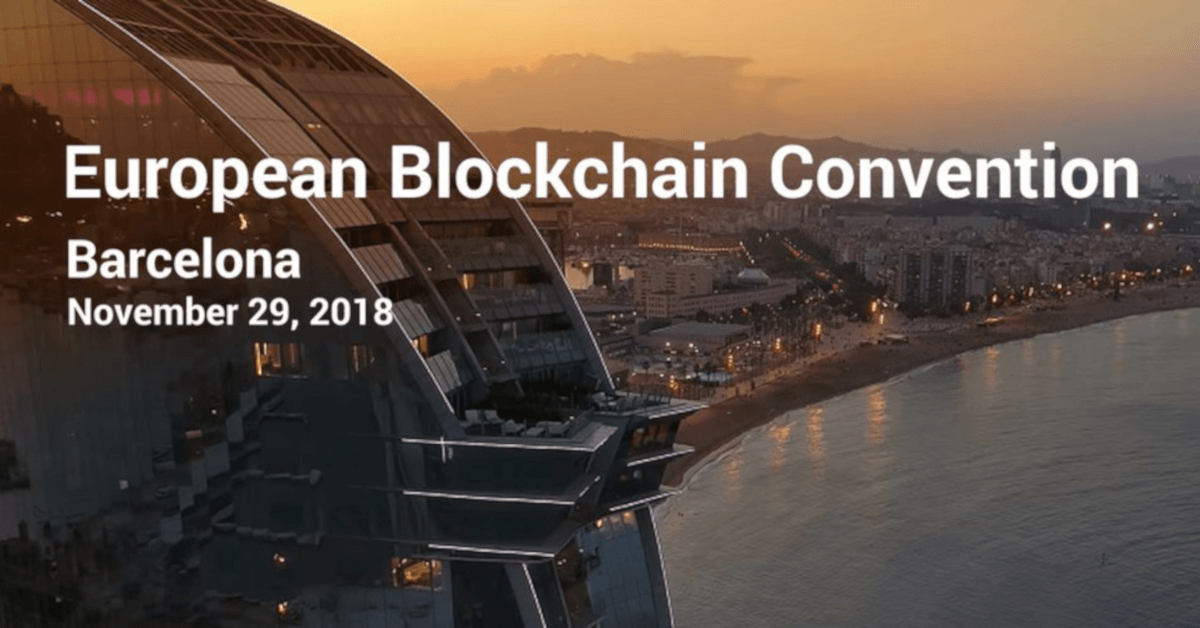 European Blockchain Convention
Barcelona, November 29, 2018
#EBlockchainConvention mission is to provide important and inspiring content in collaboration with the brightest experts from the global Blockchain scene, while also facilitating an exclusive networking environment so that all participants meet to form business relationships and seek potential partners for ventures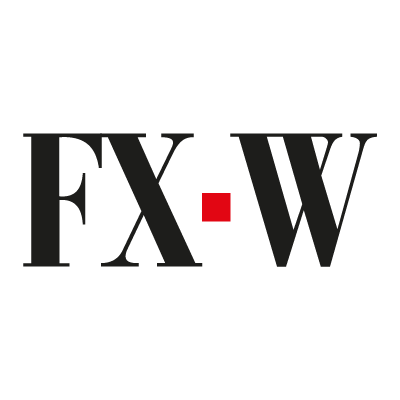 FX Week Europe
London, November 29, 2018
The FX Week Europe is organized to provide with the latest information on the global foreign exchange market and with essential coverage of how new advances in FX are changing the role of industry participants
Our weekly newsletter with a selection of the best articles. Sign-up now