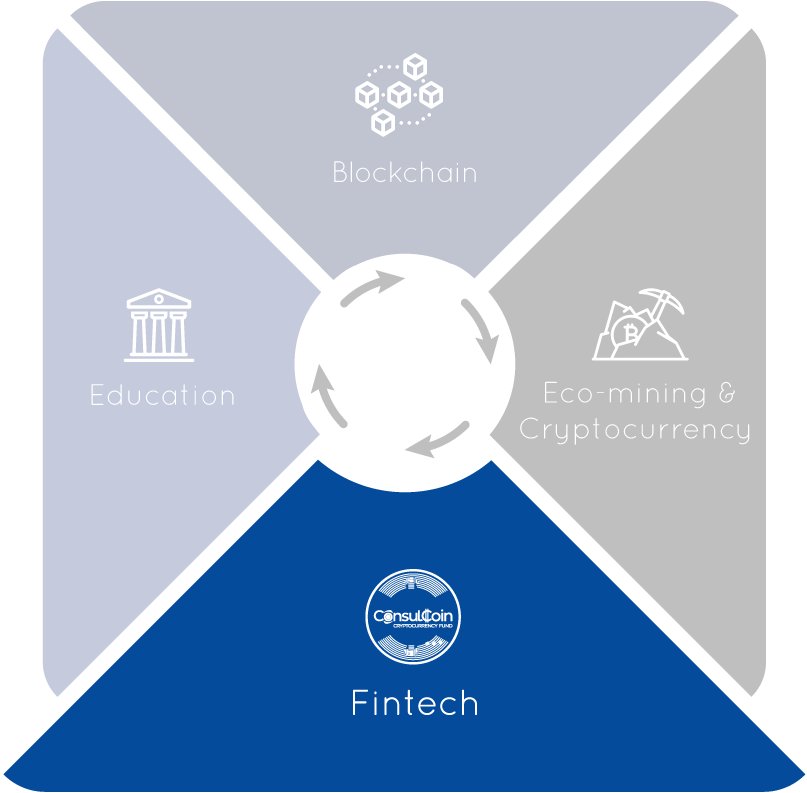 In today's digital age people are seeking easy access, convenience, efficiency, and speed. People want to conduct transactions via mobile technology platforms and applications, and such activities include managing their financial lives, whether that is tracking their overall spending, applying for a loan, or optimizing their investment strategies.
FinTech companies are businesses that leverage new technology to create new and better financial services for both consumers and businesses with more scalable tools. These digital tools are disrupting traditional business models with innovative ideas and software solutions.
Consulcesi Tech is the lead advisor for ConsulCoin Cryptocurrency Fund, the first European regulated investment fund in the world dedicated to listed companies and financial products based on the Blockchain technology and the main cryptocurrencies.