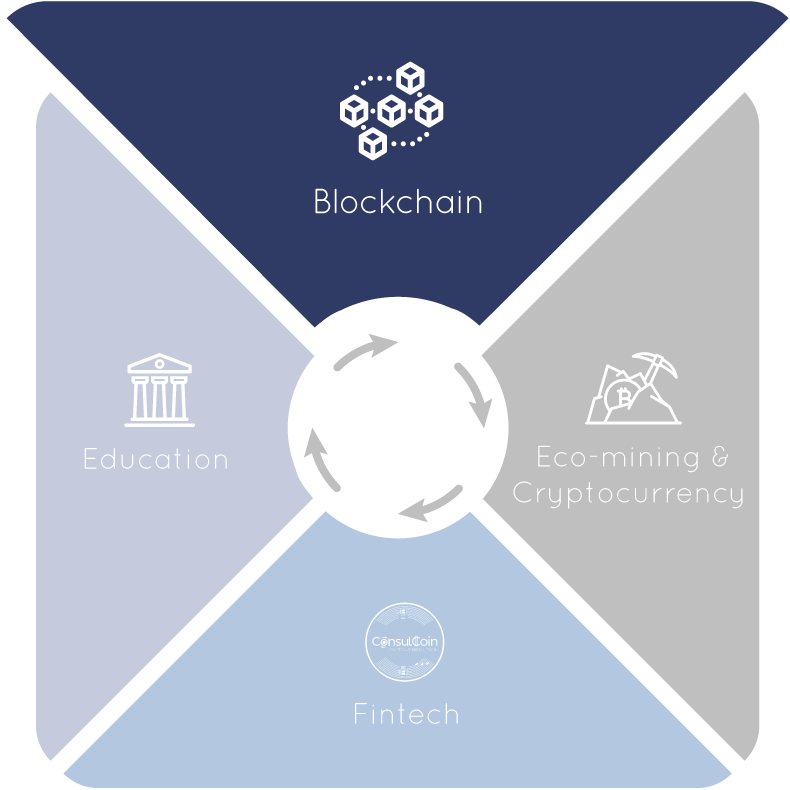 Blockchain technology has the potential to change the way we run most of our businesses. Among its most prominent benefits are data security and authentication, transparency and disintermediation. Right now, the technology is still in its infancy, but it has already found some impressive applications.
At Consulcesi Tech, we develop, maintain and evaluate Blockchain related products and services and provide long-term assistance and advice on related technological and operational matters for our clients and partners. You'll find the full spectrum of Blockchain technology in one company, as our teams operate in multiple areas. We also actively develop Fintech solutions and web services operating on top of the Blockchain.
We provide our clients with advices on the strategic employment of Blockchain technology based on a thorough analysis of their actual models whilst assessing the potential of Blockchain technology. Additionally, we support them throughout the entire process of integration and adaptation of Blockchain technology into their already existing network.